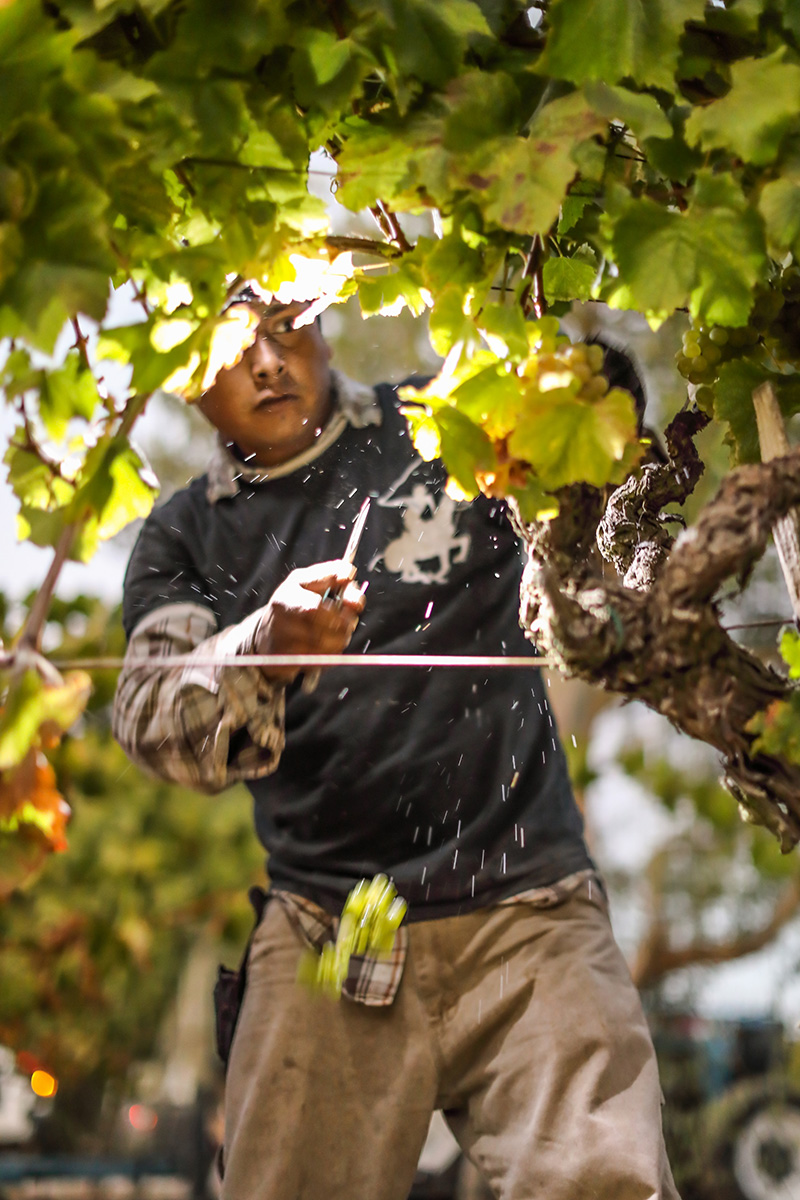 Over the past few decades, night harvesting has been embraced as the best way to harvest wine grapes. Many of the finest wineries in the world practice this method, including Ceja Vineyards! Here are a few reasons why we've decided to take on this method:

BETTER WORKING CONDITIONS FOR THE VINEYARD CREW
Let's be real, picking grapes by hand is back breaking work. All of our grapes are picked strictly by hand, making it extremely hard, meticulous work.

Although the Carneros agricultural zone may get cold at night, the days can be very warm, and our vineyard management crew quickly realized the benefits of not laboring through hot, sunny days. Pickers were able to work faster and more efficiently.

IT PRESERVES THE PURITY OF THE FRUIT
Keeping grapes cold protects the delicate flavors, skins and pulp. Heat can "cook" fruit destroying important acidity and softening pulp so the fruit tastes "flabby." By picking when fruit is chilled, the grapes remain clean and fresh. You can taste the difference in the juice even before it's made into wine.

IT MAXIMIZES WINERY EFFICIENCY
Interestingly, picking the grapes when they're cold saves energy, because they don't have to be mechanically pre-chilled before they're crushed.

IT SHOWCASES BALANCED FRUIT FLAVORS
Cold temperatures keep acidity higher, minimize phenolic extraction of the skins and keep astringency in check. Warmth also changes the sugar composition of grapes, and can promote undesirable wild yeast fermentation. Higher sugar levels lead to the higher alcohols that Ceja avoids. By picking chilled, the resulting wine is fruit-forward but elegantly balanced, showcasing stone fruit nuances and vibrant acidity. Balance is key!

Please enjoy some raw night footage of our Ceja Vineyards harvest during previous years!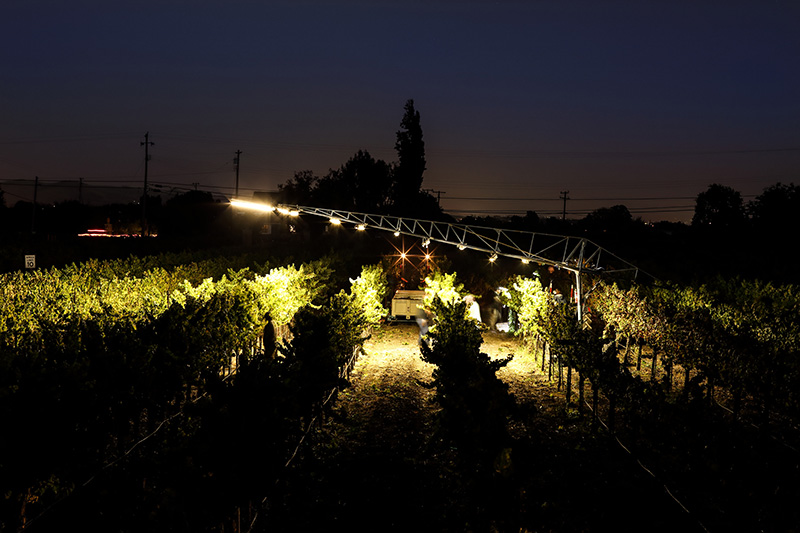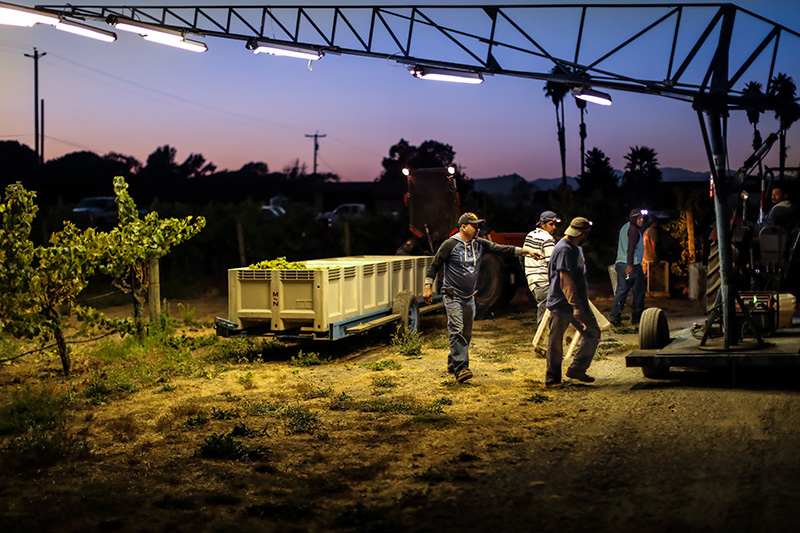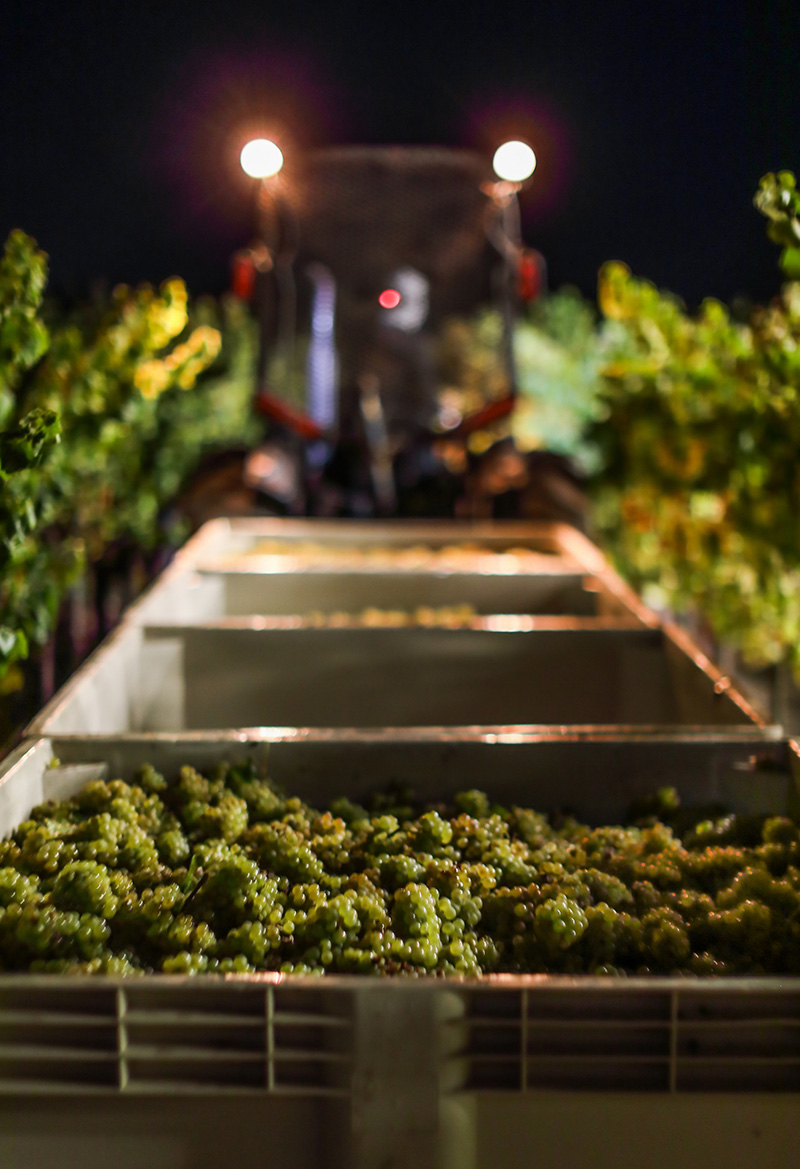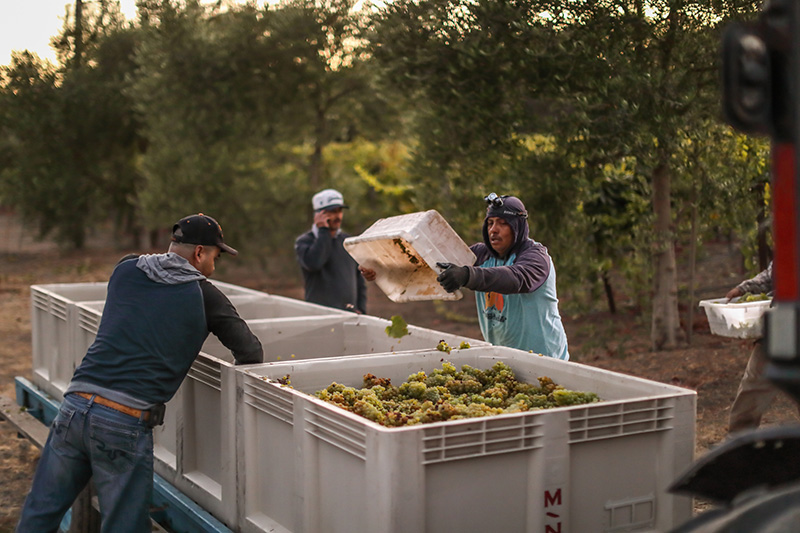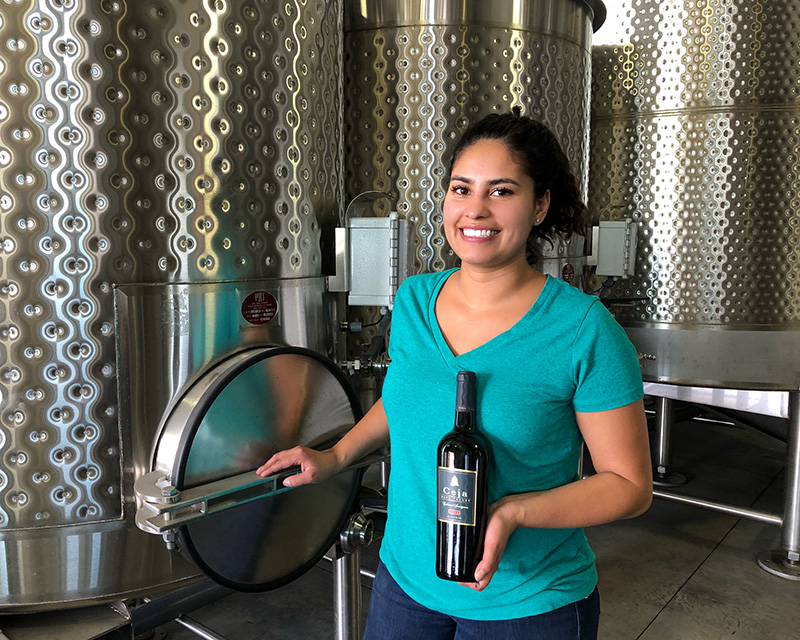 Like two peas in a pod, Belén Ceja Rivera and I are cousins (more like sisters + my best friend!) and is the daughter of our chief winemaker, Armando Ceja. We grew up together and have shared life to the fullest in every imaginable way. I am thrilled to share that she is our amazing assistant winemaker at Ceja Vineyards! I also might add that she is my honorary Matron of Honor in my upcoming wedding in a few weeks (YAY!). She graduated from Fresno State University with a degree in enology and is paving the way for other inspiring Latina winemakers in Sonoma Valley. I'm so proud of her and her determination to make quality wines. Talk about a kick butt new force in the wine industry!
My passions and contributions have led me to oversee the marketing and sales side of our business. Together, as the next generation in wine, we are determined to ispire other women in the wine industry by being examples that if you follow your passions anything is possible with an education, focus, a vision and hard work. Thank you for following us on this beautiful journey - this is only the beginning!
P.S. Stay tuned for more upcoming 2018 harvest updates and shop our new wine releases today. x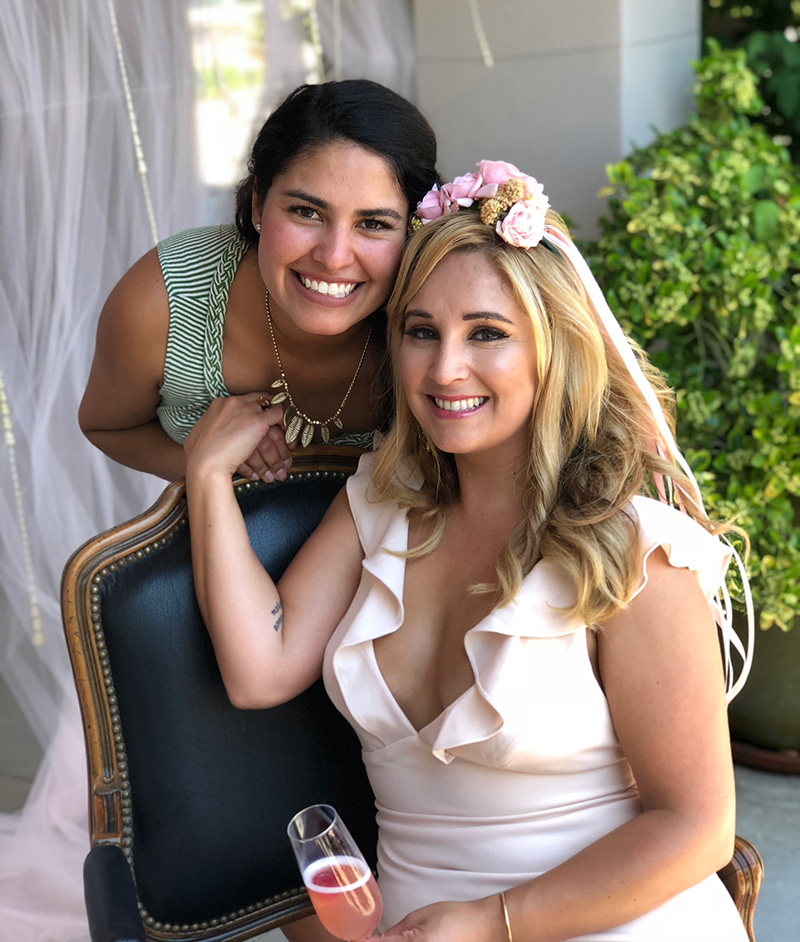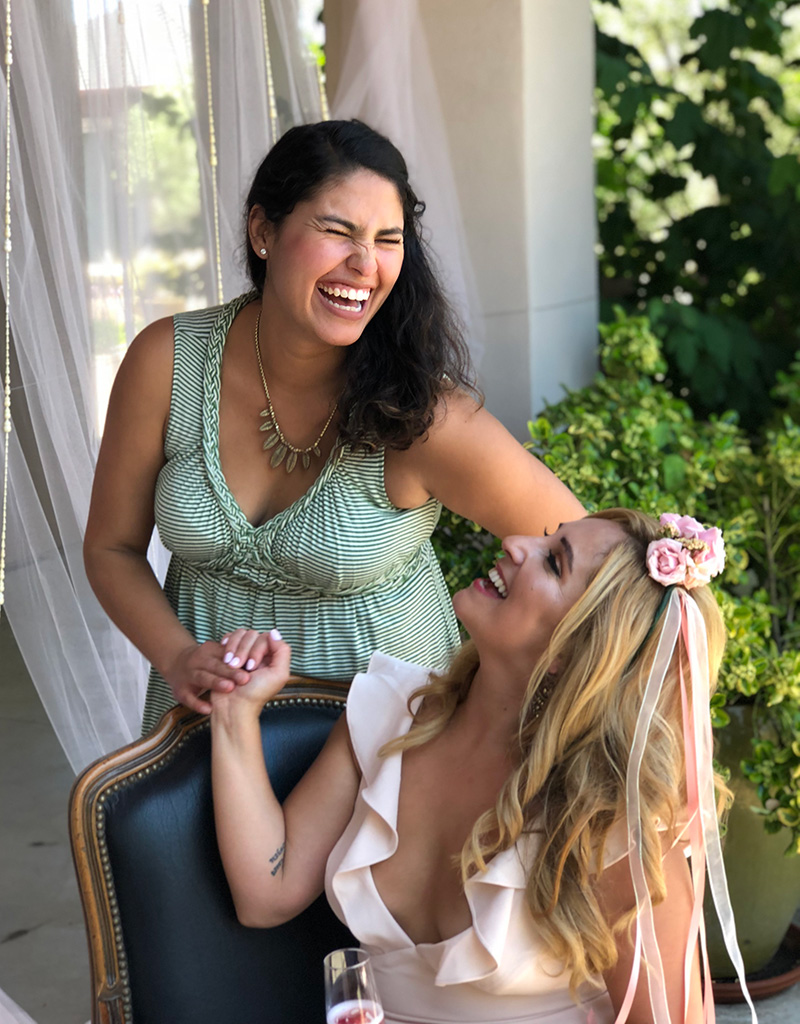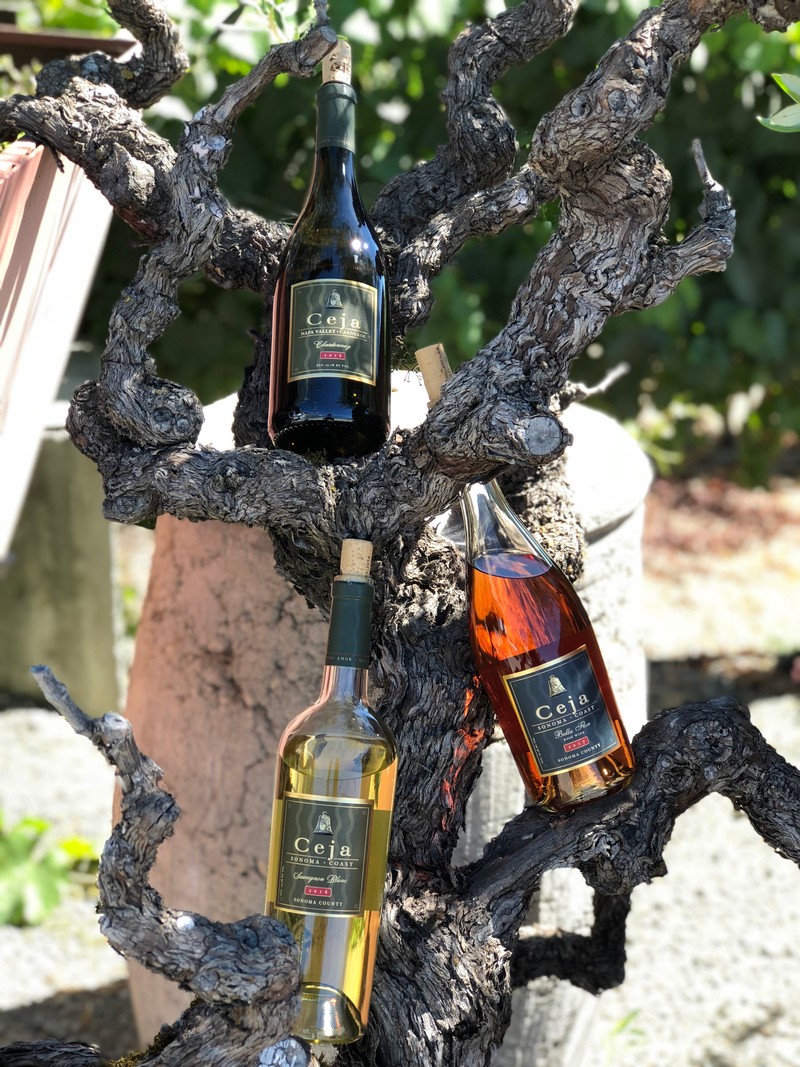 Summer In a Glass!
We are delighted to share our newest vintages to the Ceja portfolio! Introducing our: 2016 Chardonnay, 2017 Bella Flor Rosé and 2016 Sauvignon Blanc -- the perfect compliments to the warm summer months paired with your favorite dishes!

2016 Estate Chardonnay | Napa Valley - Carneros
Crisp, clean and refreshing, this is one of our signature white wines! Our Chardonnay opens with bright apple, citrus blossom and honeysuckle aromatics followed by notes of lightly toasted hazelnuts. Rounded and silky on the palate, flavors of pear, white peach and citrus are underscored by juicy fruit and mouthwatering acidity. Subtle toasted oak notes add spice and richness to the long, focused finish.

2017 Bella Flor Rosé of Syrah | Sonoma Coast
Yes way rosé! Our Bella Flor (beautiful flower) rosé is elegant and cheerful with vibrant aromas of rose petals and subtle hints of strawberry and berry. Bursts of fresh pomegranate and deep raspberry drive the palate. These flavors are balanced with a silky mouthfeel and uplifting acidity.

2016 Sauvignon Blanc | Sonoma Coast
My definition of the ultimate "patio pounder." The last few weeks in Napa and Sonoma Valley has reached a scorching between 80-90 degrees and this has been one of my go to wines to refresh the palate. Our Sauvignon Blanc highlights a classic profile of citrus blossom, tropical notes and green apple aromas. Crisp on the palate with layers of tropical fruit, lime zest and a creamy texture.

Browse our entire wine shop today and stock your cellars with our newest wine releases. Happy summer sipping amigos!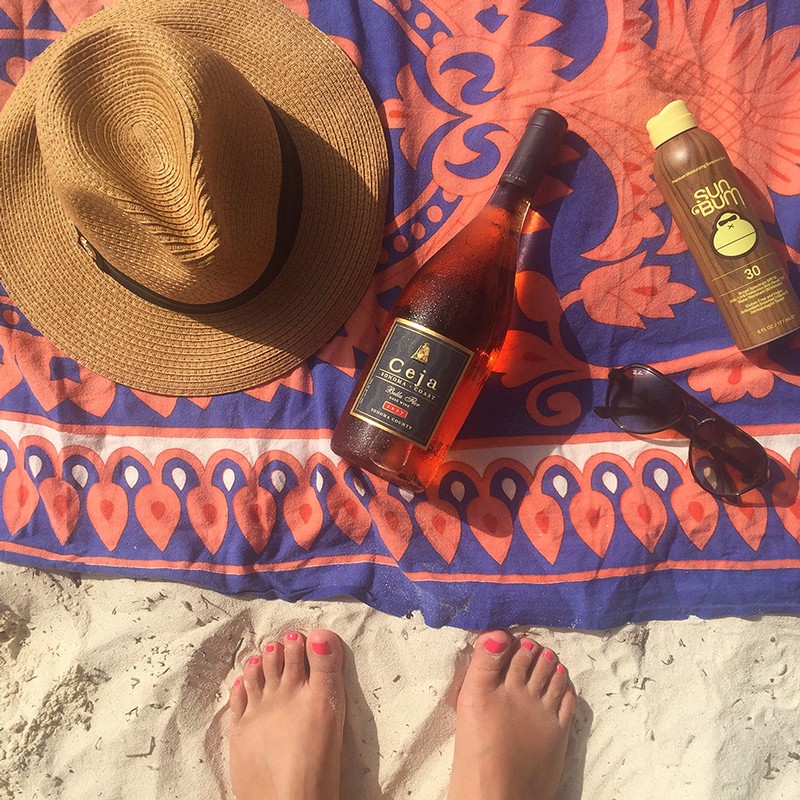 Introducing our 2017 Bella Flor Rosé of Syrah. Step into summertime while sipping on our crisp, refreshing + elegant rosé! I just got back from my bachelorette in Playa Del Carmen and this rosé was made for the beach, porch sipping, poolside enjoyment AND pairs perfectly with seafood/spicy dishes. Yes, please!
Available for purchase now! Buy through our website or in our Sonoma wine tasting room!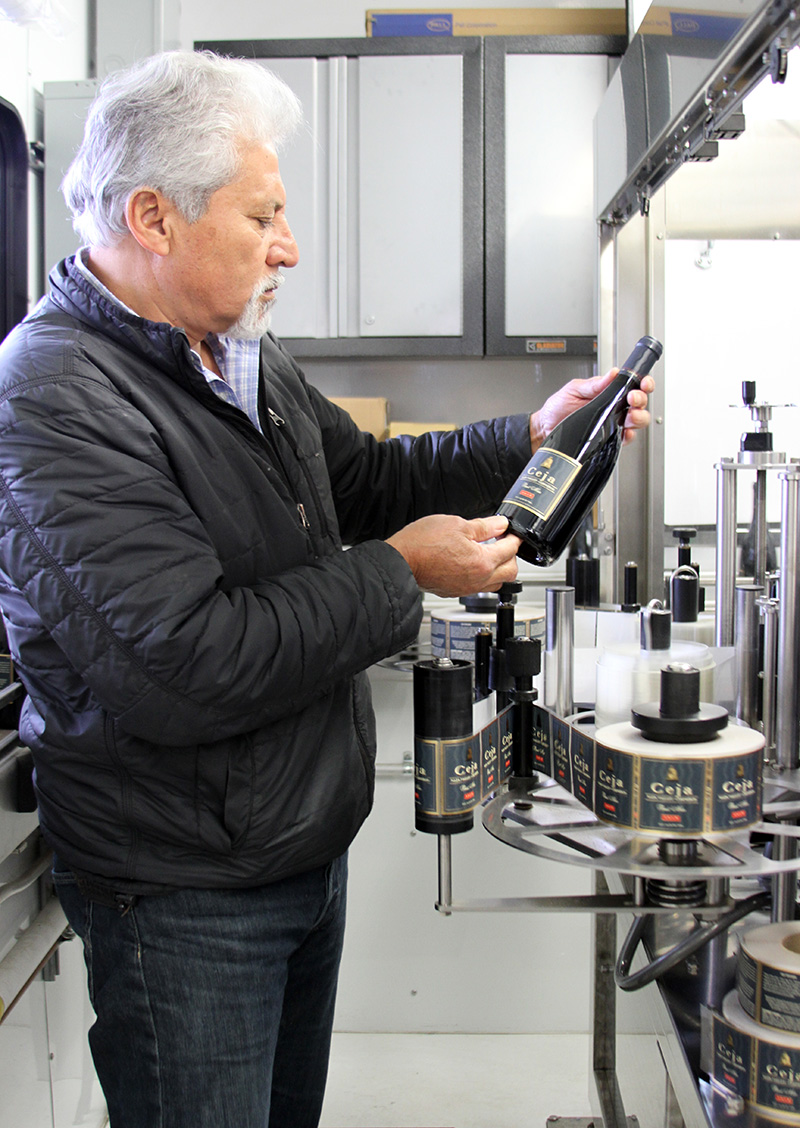 Exciting week! We bottled a variety of Ceja wines and are delighted to share with you these balanced, approachable and food friendly new vintages. Take a peek behind the scenes and what goes into bottling. Each wine was perfectly handcrafted by our winemaking team, Armando and Belen Ceja. Stay tuned for each new wine release over the next few months. Salud!
Coming Soon | New Wine Releases
2016 Reserva Carneros Chardonnay
2016 Vino de Casa White Blend (Arneis & Chardonnay blend)
2017 Bella Flor Rosé
2016 Carneros Pinot Noir
2016 Sonoma Coast Pinot Noir
P.S. Which one are you excited to try?!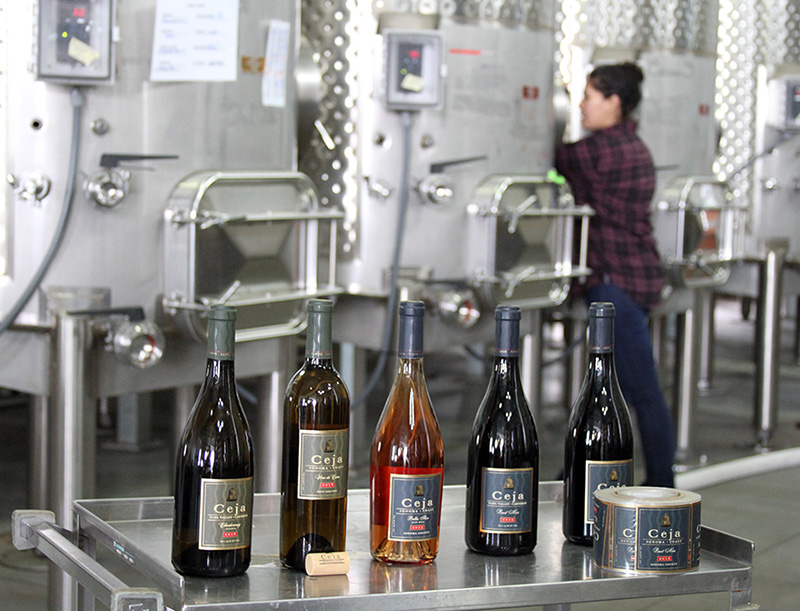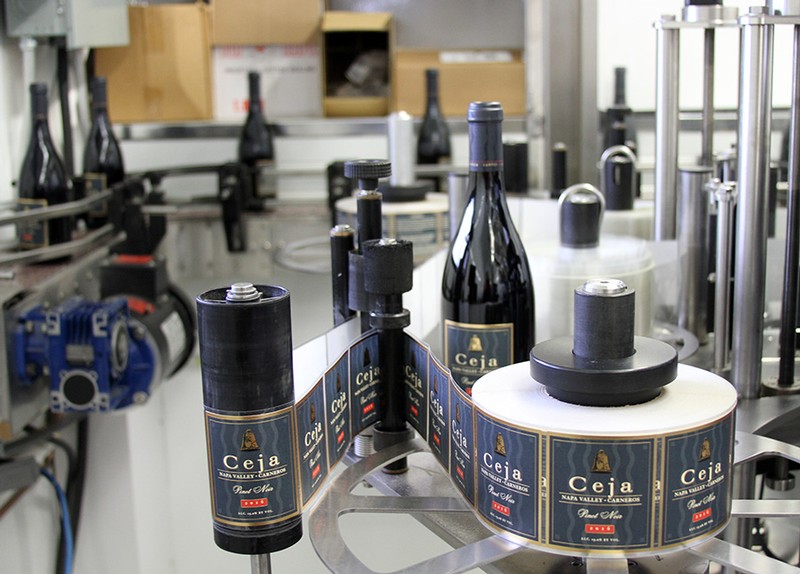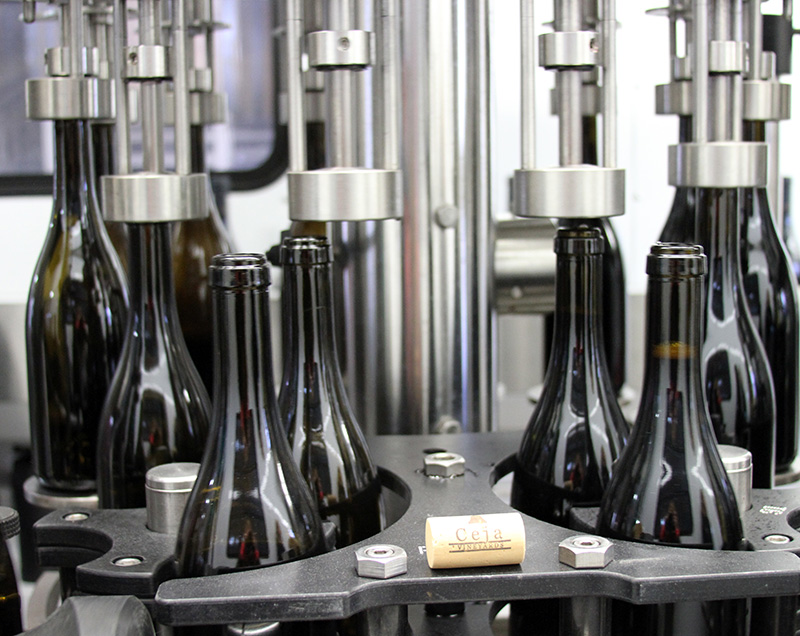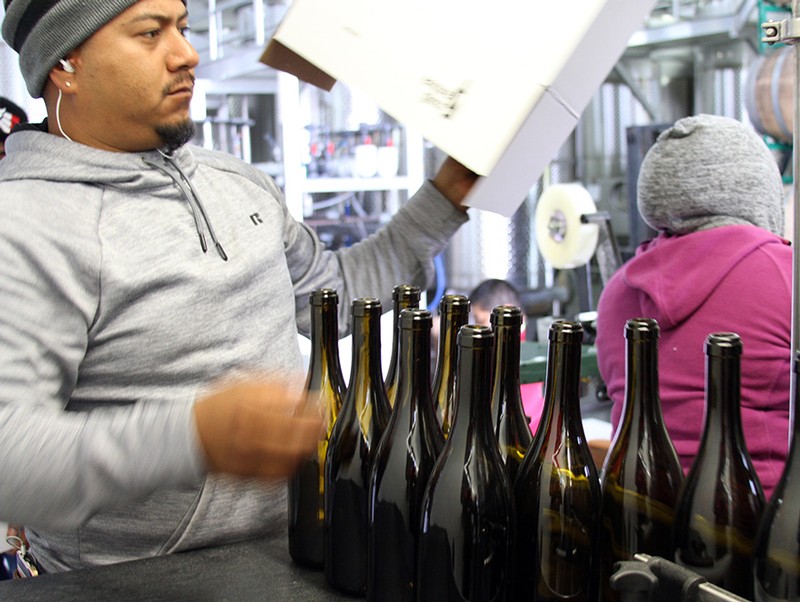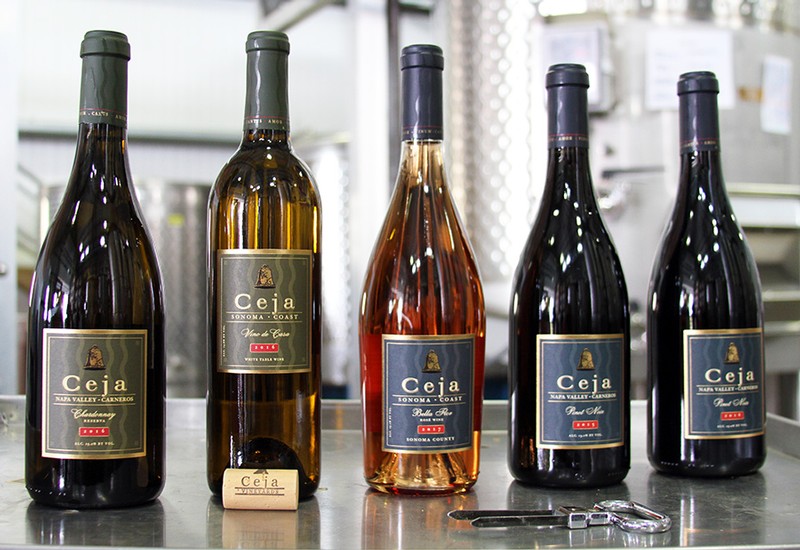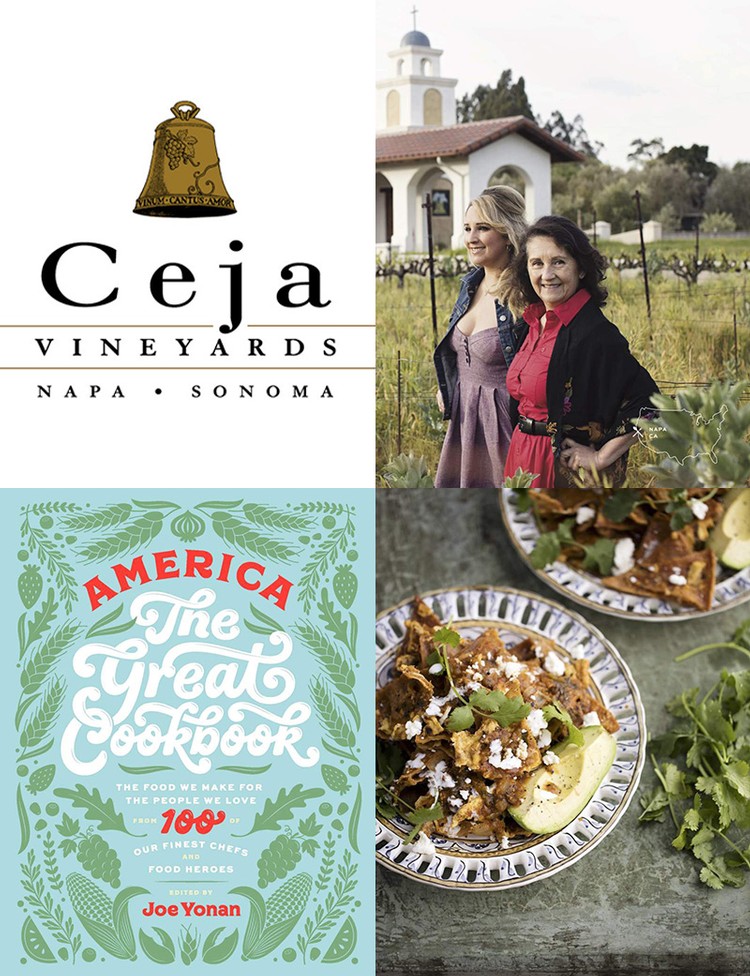 America The Great Cookbook | Holiday Gift Idea!
We are honored to be included in it! What is American food? America The Great Cookbook's editor Joe Yonan of the Washington Post says, "American food is native food, and it is immigrant food." Please read Diane Peterson's wonderful write-up on the Press Democrat highlighting Amelia Ceja's Chilaquiles and Coconut Oatmeal recipes. Recipe book raises funds for the Share Our Strength's No Kid Hungry campaign. It's the ideal gift paired with Ceja wine for all foodies and winos this holiday season!
1). Read Press Democrat Article
2). Buy America The Great Cookbook on Amazon
For your holiday needs, we invite you to share the love with a gift of Ceja Vineyards estate grown wines – they make every occasion memorable. Purchase online today! With warmest wishes for the holiday season and gratitude for your support throughout the year.
Happy Holidays!

Celebrate the fall season and join Dalia Ceja and NG: Next Generation in Wine for a Sunday funday wine tasting event in San Francisco!
Sunday, Nov. 12th, 2017
Presidio Golf Course at the Club Lounge
300 Finley Rd, San Francisco, CA 94129
2:00 p.m. - 5:00 p.m.
Meet and greet eleven next generation Napa Valley wineries and enjoy 33 wines while sampling tantalizing bites from the Club Lounge. What's more, you will have the opportunity to purchase the wines onsite -- perfect for stocking your cellars or for holiday gifts.
-$50 for WC members & Fans | Promo Code: CEJAWC
-$55 regular pre-sale until October 27th
-$65 at the door
Gather your friends and family for this fabulous event. We can't wait to see you all there!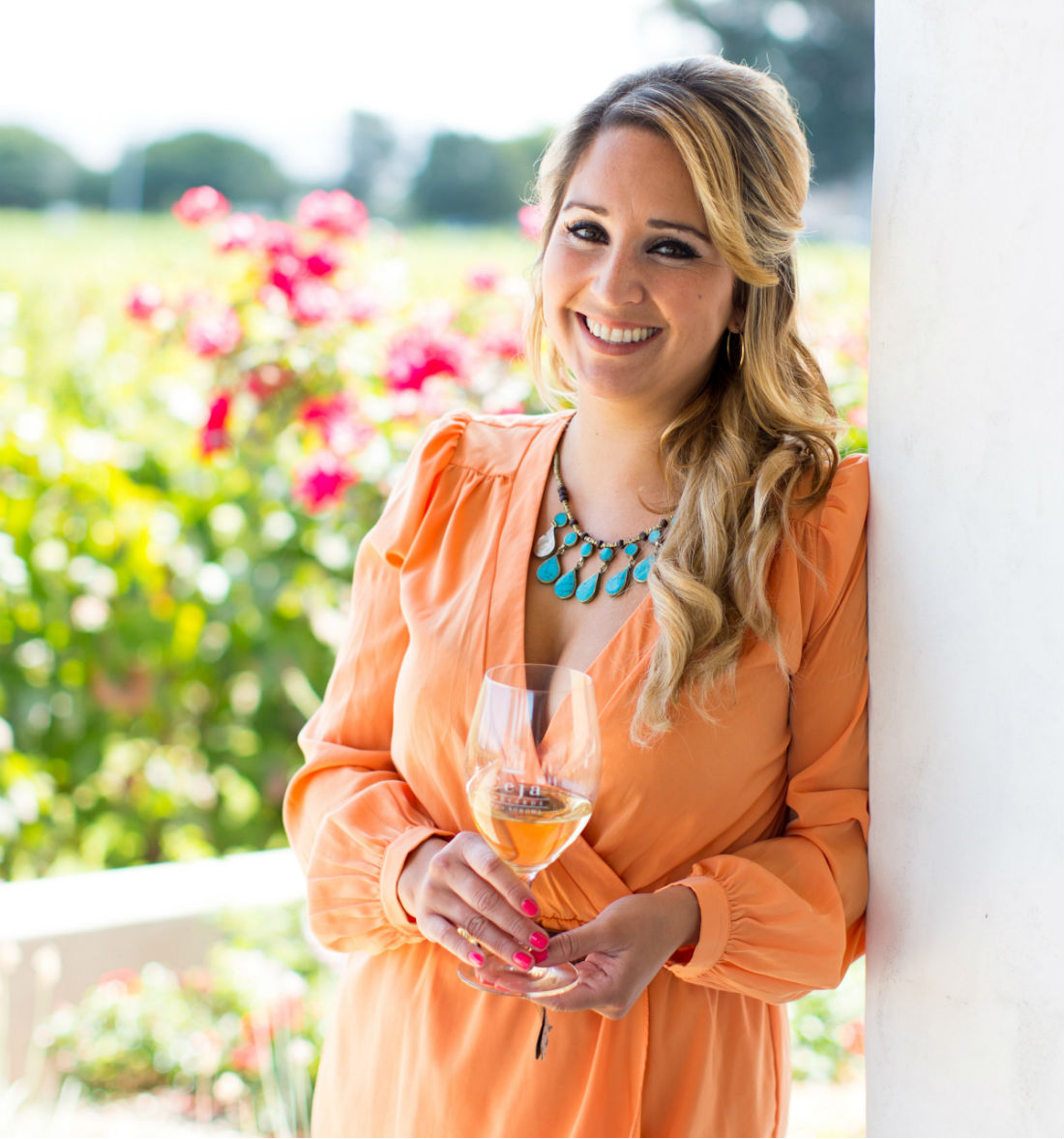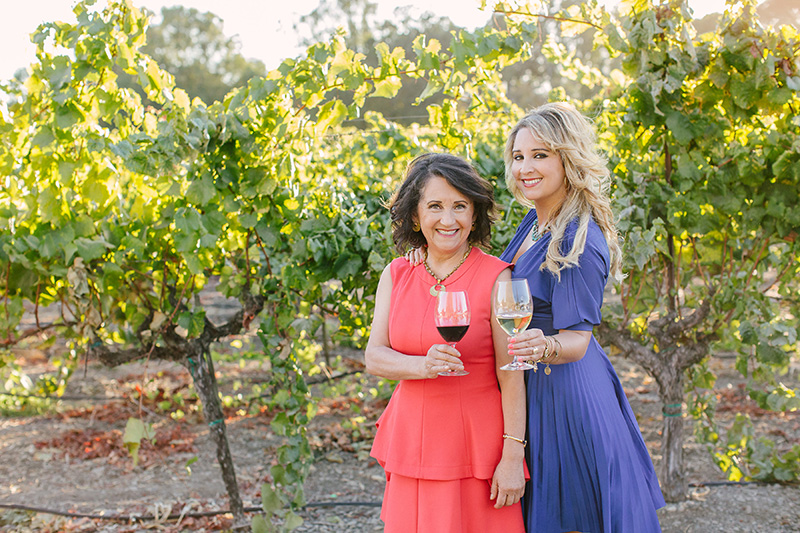 Summer is almost over but it doesn't mean that you have to put your hostess with the mostest party hats away! We're excited to be part of the new coffee table book, Napa Valley Entertaining. In Napa Valley, eating, drinking and entertaining with friends and familia is a feast for all senses and seasons. This book is an insider's guide to entertaining with a bit of wine country flair by highlighting a variety of dishes, décor and diversity that make Napa such a special place to call my hometown.
Go behind the scenes and experience a meal with dozens of Napa Valley's most preeminent hosts and wineries through this gorgeous collection of photography, recipes and stories by Blakesley Chappellet and Briana Marie. Our colorful and festive spread will have your mouth watering and excited to throw your next fiesta!
P.S. Books are available for purchase HERE and will soon be available at our Ceja wine tasting rooms. Salud!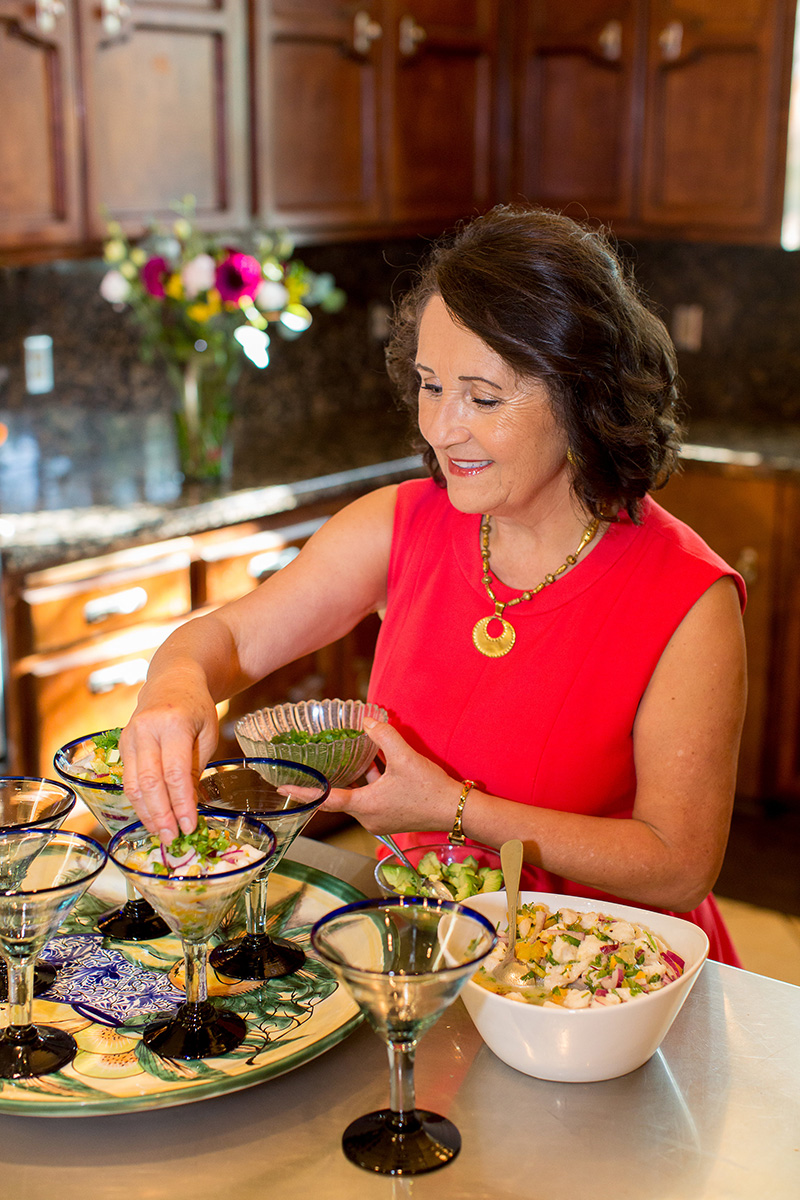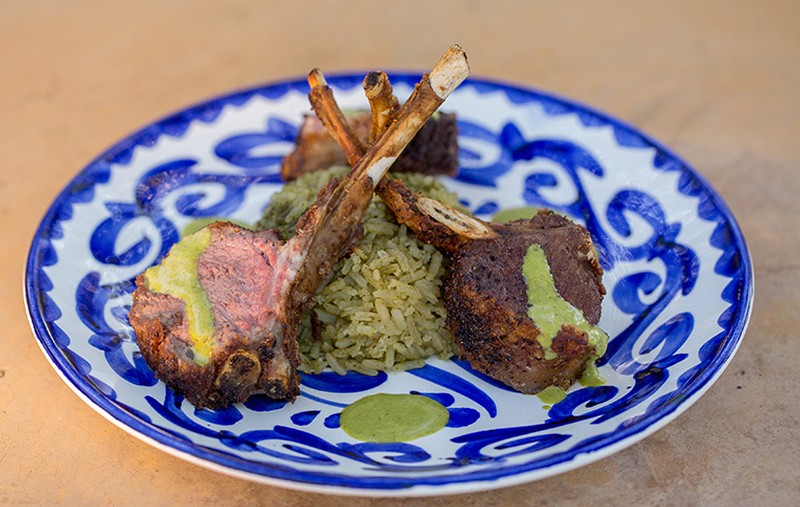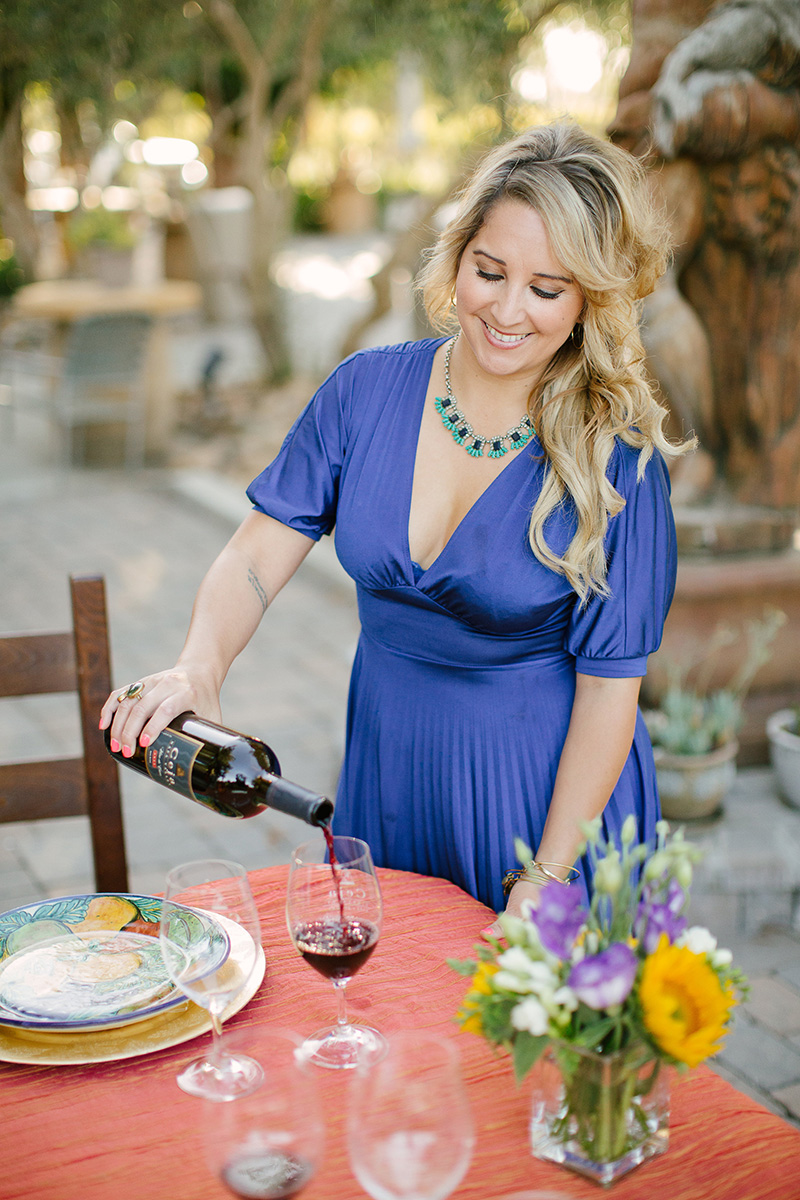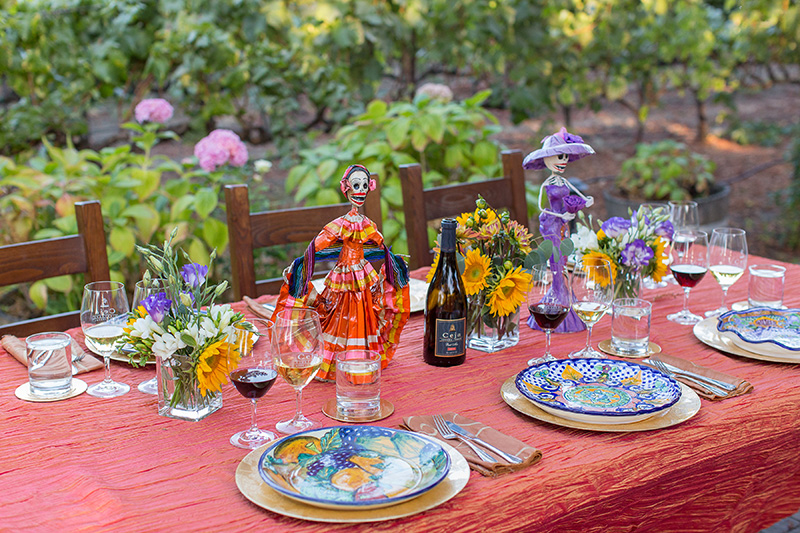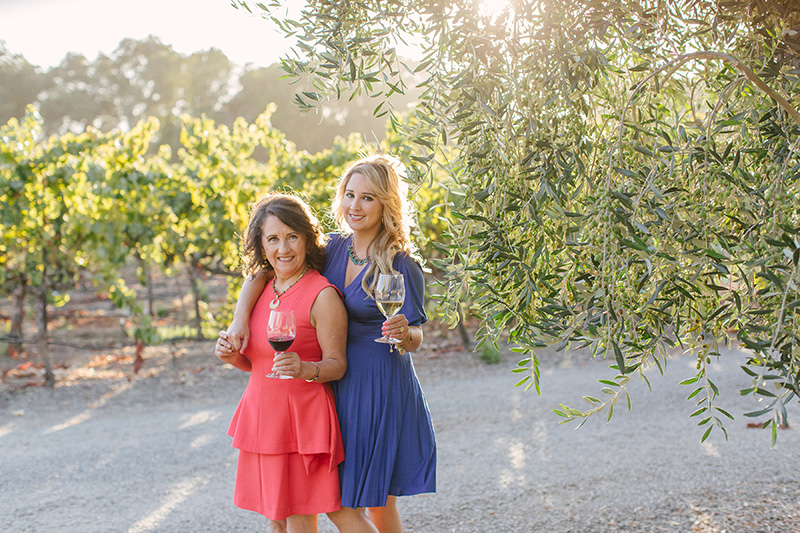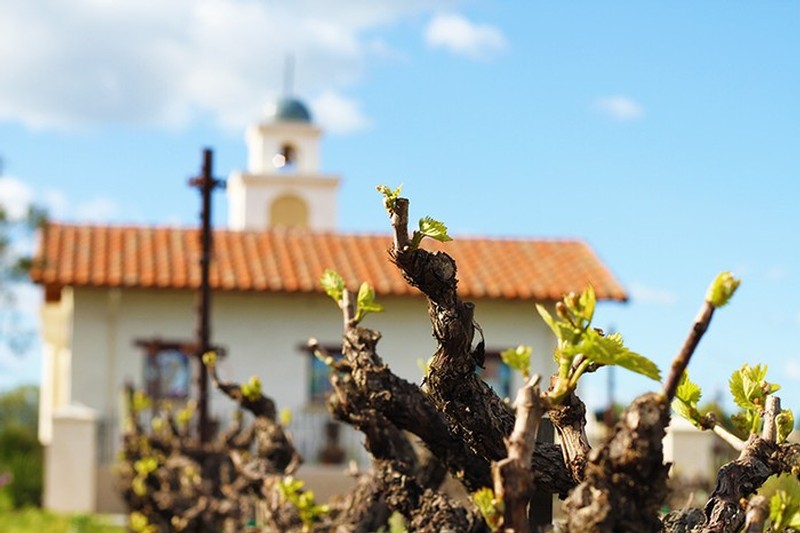 The first tender Chardonnay buds of the growing cycle have emerged from the dormant vines marking the beginning of our growing season! Each bud contains all of the ingredients in tiny forms — shoots, leaves, tendrils and berries, yet to be grapes. As the sap begins to flow, they begin to grow! It's definitely a magical time to be in Napa and Sonoma Valley. We look forward to hosting you at Ceja in the near future.
Stay tuned for more 2017 harvest updates!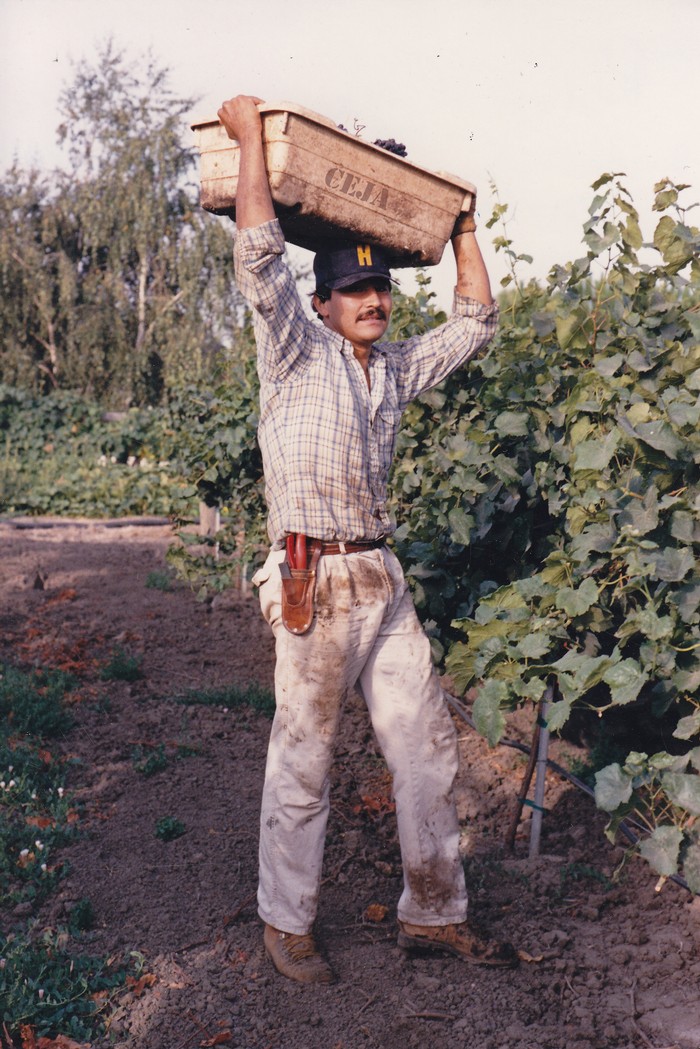 Pedro Ceja harvesting grapes in 1982
Behind The Vines: Meet Pedro Ceja, Founder & Engineer
If there's a way to build it, Pedro Ceja will find it. Coming as he did to the Napa Valley at the age of 12 and working with his father—a bracero—Pedro's heart has always been in Napa's vineyards and the pursuit to leave a legacy of the Ceja familia.
Pedro, who graduated from Napa Valley College in 1977 with a degree in electrical engineering, is a great fan and supporter of the NVC where he studied telecommunications, electronics and radio frequencies is grateful for the education he received. "The NVC gave me the opportunity to secure my future and my existing job as an electrical engineer with Thermo Fisher Scientific, Inc." The company is the world leader in scientific products and services with revenues of $17 billion and approximately 50,000 employees in 50 countries. The company's mission is "to enable our customers to make the world healthier, cleaner and safer."
Pedro knows from his work as an engineer that even the simplest product represents a lot of skill and work. He brings a forward-looking practicality and analytical eye to the family's expanding the Ceja winery plans. "Creating a beach with one grain of sand at a time is a lot of work." As Pedro unfurls the architect's rendering of the new winery building that Pedro designed many times in his mind over the years, there's an understated pride in his explanation of each detail. There's also a sense that this milestone in the life of the family is only the beginning of a long future that Pedro can already see.