Wine Tasting Salon, Lounge and Art Gallery in Downtown Napa
Conveniently located in the heart of downtown Napa and surrounded by world-class restaurants, our chic wine tasting salon, lounge and art gallery offers the most complete sensory experience in the valley. Taste and purchase our award winning wines, sample artisan cheeses and gourmet food items, view original works by local artists and relax in the most luxurious leather sofas to the tunes of groovy salsa and Latin funk. We welcome tourists and locals alike - ¡Bienvenidos!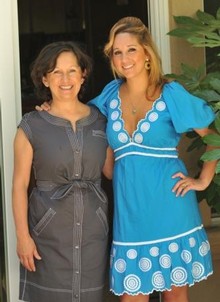 Tastings
Enjoy and sample a minimum of four wines from our portfolio that may include our Sauvignon Blanc, Chardonnay, Pinot Noir, Merlot, Cabernet Sauvignon, Syrah, our Vino de Casa Red blend and a crisp Rosé called Bella Flor. Tastings are $10 per person. Wines may also be enjoyed in flights, by the glass or by the bottle. Non-alcoholic beverages also offered.
Resident Artists
Through the artist exhibitions, Ceja Vineyards aims to create a cultural center in Napa that promotes conversation and provides a platform to the voiceless not just in this country but abroad as well. We're proud to introduce emerging local artists from all walks of life.
Permanent Mural Exhibition
In addition to the rotating artist exhibitions we're thrilled to also showcase a permanent mural by Maceo Montoya, our first featured artist. Click Here to view the mural and read an accompanied article.
Check out the 'Vinum, cantus, amor' article by the Napa Valley Register featuring our beautiful Wine Tasting Salon.
Open to the Public Daily
Sunday - Thursday 11:00 am - 6:00 pm
Friday - Saturday 11:00 am - 8:00 pm
1248 First Street ● Napa, CA 94559 ● Phone: 707 - 226 - 6445