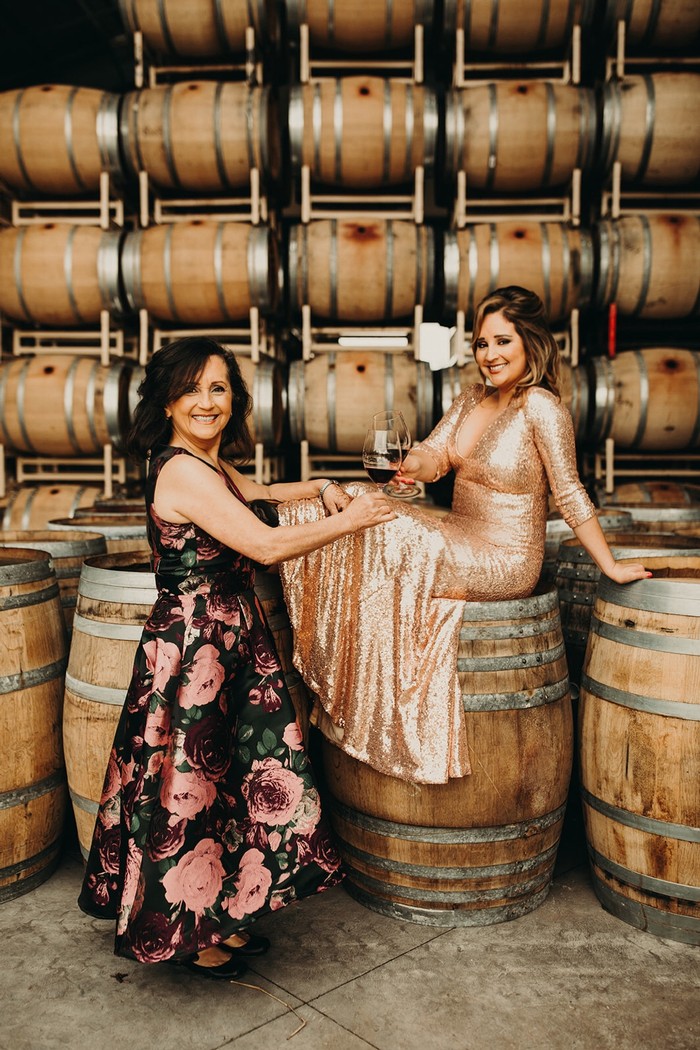 Image via Grace Gatto Photography
Tune into Latinas: From The Block To The Boardroom Podcast for your dose of inspiration and creativity featuring Amelia and Dalia Ceja. You will have the opportunity to hear us chat candidly about what happens behind the scenes at Ceja Vineyards. We cover topics with host, Theresa Gonzales, about empowering women, favorite food + wine pairings and how education has played a major role in inspiring us to build a brand. Please tune in and share!
Listen to podcast. Enjoy and happy "Thirsty Thursday" amigos!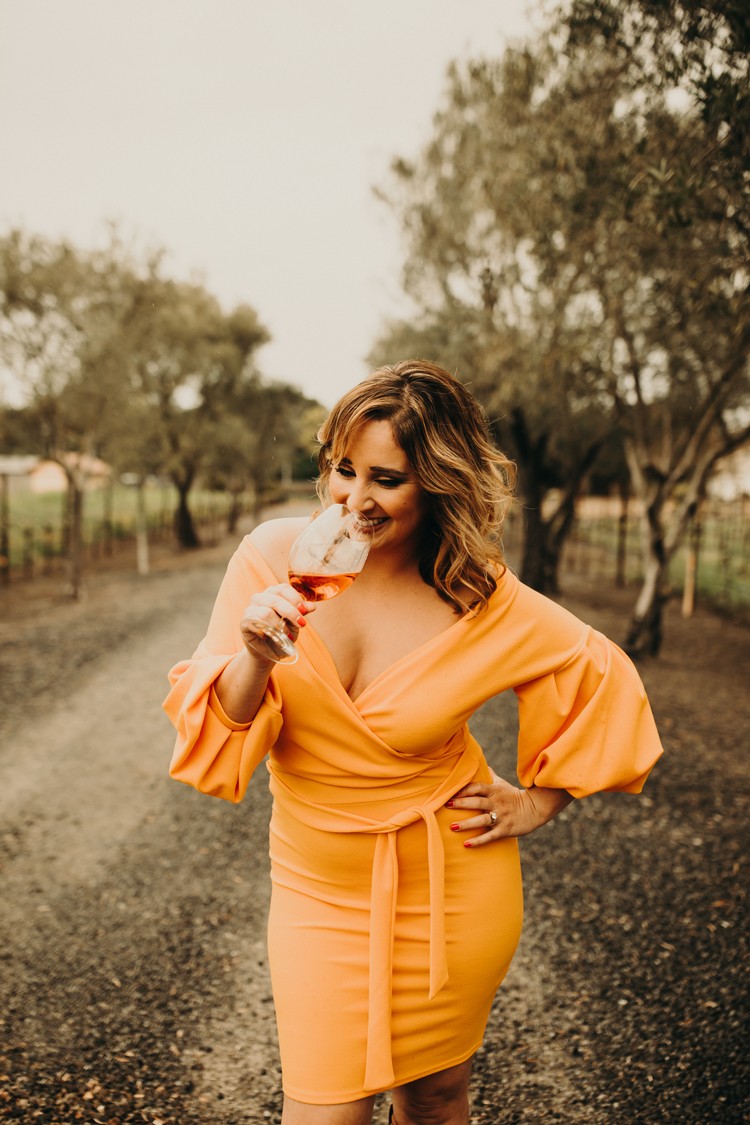 Image via Grace Gatto Photography
I graduated from San Francisco State University in 2008. It's unbelievable to look back in time and reflect over the past eleven years! I'm proud to share my SF State story selected by the SF State Magazine editor. Here's to inspiring + empowering the next generation of students. Go Gators!
Read my SF State Story. I hope you enjoy!

Join Napa Valley's Premier Wine Familes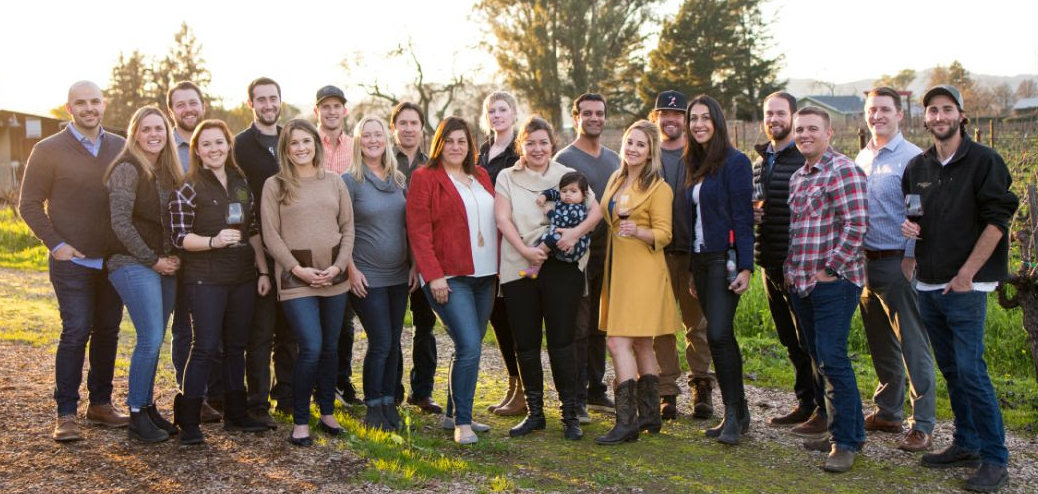 Come spend Sunday, September 22nd, with Dalia Ceja and NG: Next Generation in Wine! This event showcases Napa Valley's most renowned multi-generational family owned wineries in one immersive day. The lineup will include a walk-around wine tasting and seasonal cuisine from the Club Lounge of the Presidio Golf Course in San Francisco. Find a wine you love and take a bottle home with you that day! The following wineries will be in attendance and will have wines available for purchase on site:
BALDACCI FAMILY VINEYARDS + BARLOW VINEYARDS + CEJA VINEYARDS + KENEFICK RANCH WINERY + MONTICELLO VINEYARDS + ROBERT BIALE VINEYARDS + S.R. TONELLA CELLARS + SCIANDRI FAMILY VINEYARDS + YATES FAMILY VINEYARD
Date: Sunday, September 22, 2019
Time: 2:00 PM – 5:00 PM
Price: $55.00 - $75.00
Ceja Vineyards Fan (Promo Code - THANKYOU): $55.00
Early Bird (purchased before September 1, 2019): $65.00
General Admission: $75.00

Location: Presidio Golf Course in San Francisco
300 Finley Road, San Francisco, CA 94129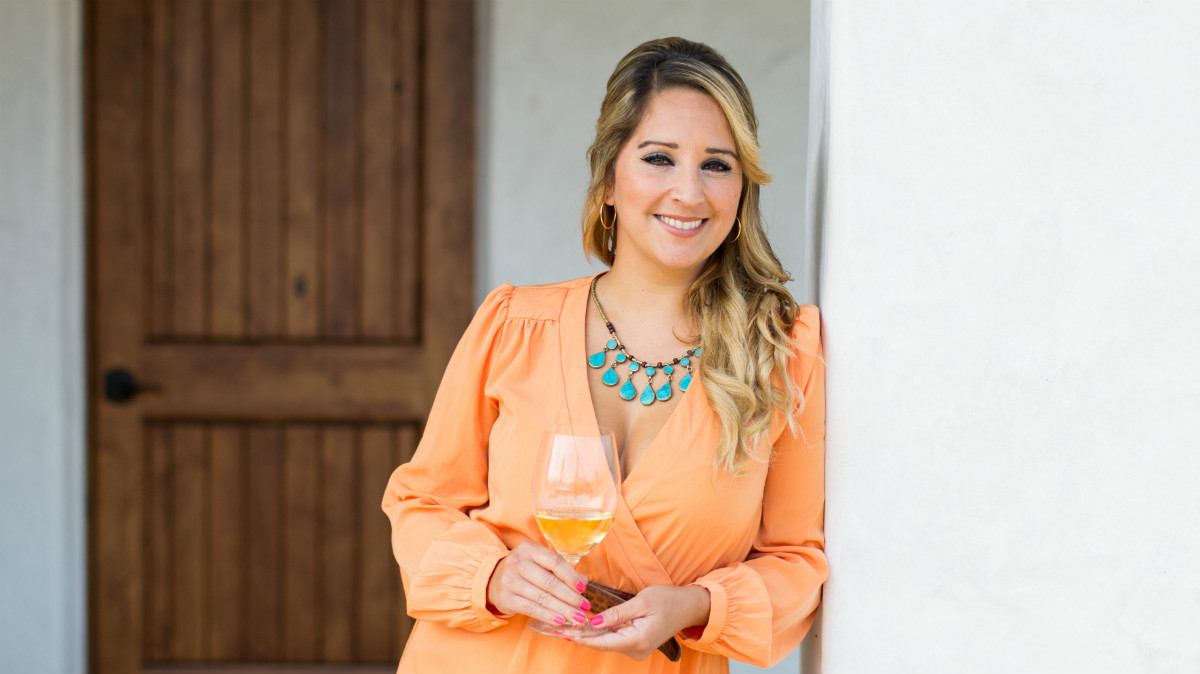 ---
Inviting All Foodies From The Bay Area And Beyond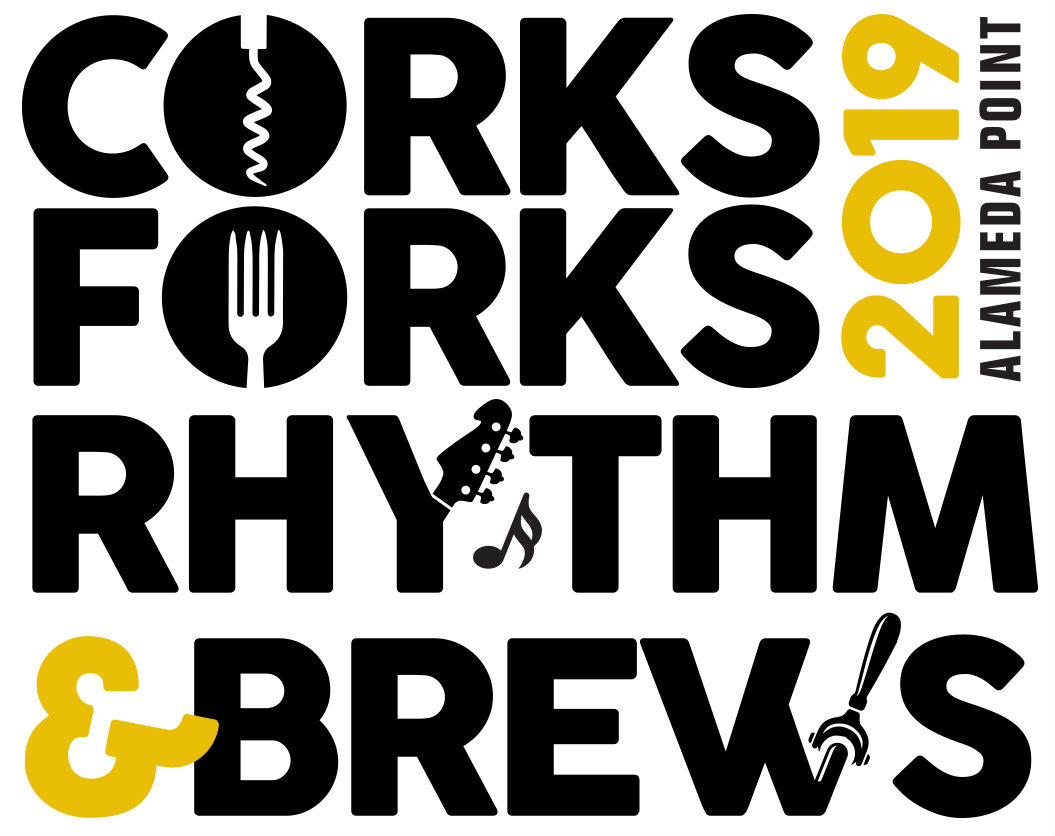 Join Ceja Vineyards at Corks, Forks, Rhythm & Brews at Alameda Point's City Hall West Parade Lawn in Alameda on Saturday, October 5th. This is an epicurean event and outdoor regional festival showcasing the finest in food and drink culture throughout Northern California in its benefit for the Alameda Boys & Girls Club. We are excited to be a part of the event as an exhibitor and we hope you will join us there.
Corks, Forks, Rhythm & Brews will offer attendees the chance to sample the cuisines and products from some of the state's most distinguished epicurean influencers, while enjoying the sights and sounds of the local entertainment industry. Held in the heart of the Bay Area on the island city of Alameda, Corks, Forks, Rhythm & Brews is set to be one of the most exciting luxury events of the year.
Tickets for Corks, Forks, Rhythm & Brews are priced at $100 for General Admission, $200 for VIP and $75 for Designated Driver. The VIP experience includes an extra hour at the event, expedited entry, a private lounge area and music performance as well as access to elevated food and beverage purveyors.
For the general public, tickets will be 15% of until September 1, 2019. But, as a loyal Ceja fans, if you use the discount code CEJAVINE20, you can get 20% off General Admission or VIP online ticket sales.
Date: Saturday, October 5, 2019
Time: 12:00 PM – 3:00 PM​
Price: $80.00 - $200.00
General Admission: $100.00
VIP: $200.00
Ceja Vineyards Fan (Promo Code - CEJAVINE20): Get 20% off General Admission or VIP online ticket sales

Location: City Hall West Parade Lawn | Alameda Point
950 W Mall Square Alameda, CA 94501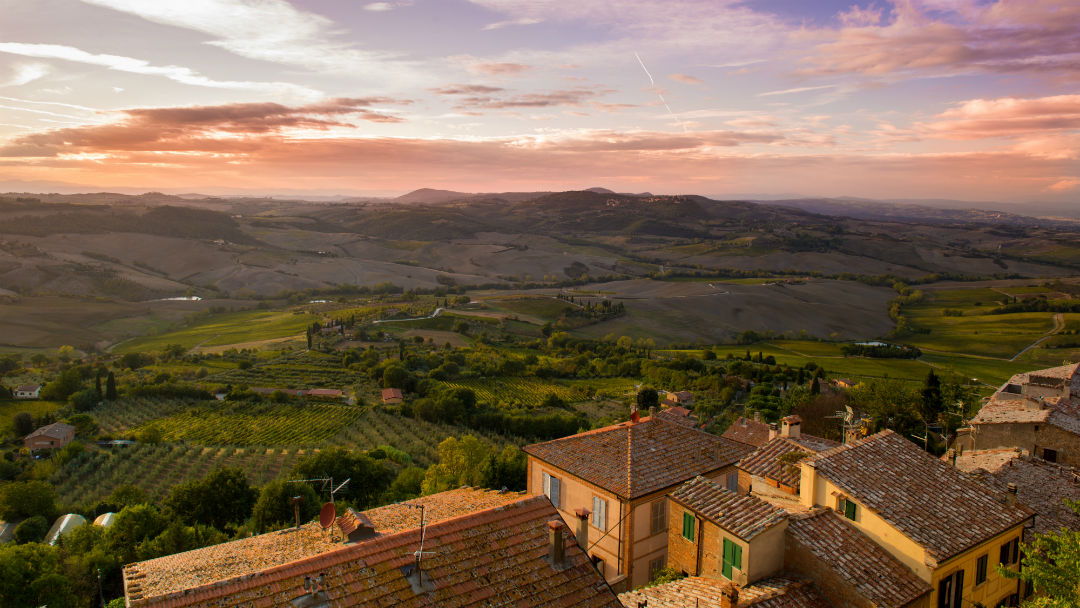 From romantic cities to foodie havens and artistic epicenters, this itinerary hosted by Amelia Ceja will enliven all your senses. Embark in Lyon, France's culinary capital, and enjoy an evening illumination cruise. Savor the beauty of legendary vineyards and imbibe in local vintages like Beaujolais and Côtes du Rhône. You can even become an expert in all things culinary: go in search of the highly prized "Black Diamond" truffles; learn how to pair chocolate with wine; and discover how olives turn into the Mediterranean's nectar, olive oil. Trace the steps of famous artists in Arles and Carriéres de Lumiéres before your return flight home.
7- night cruise | October 29 - November 5, 2020 | aboard AmaCello
Extra included features only on wine cruises
Special tours and tastings at local wineries and private cellars
Learn about winemaking in renowned vineyards
Onboard wine pairings with award-winning cuisine
Amelia Ceja will lead tastings and discussions
Included with your fare
7 nights deluxe accommodation in river view stateroom
Unlimited wine, beer and soft drinks with lunch and dinner onboard
Fine dining at The Chef's Table and Main Restaurant
Sip & Sail Cocktail Hour
Captain's Gala Dinner and Cocktail Reception
Exclusive Wine Cruise features including tastings, tours and discussions
Complimentary Wi-Fi access on board
A variety of guided shore excursions in every port
Complimentary bicycles and helmets
Cities & Sights
Lyon → Vienne →Tournon → Avignon → Grignan → Arles → Les Baux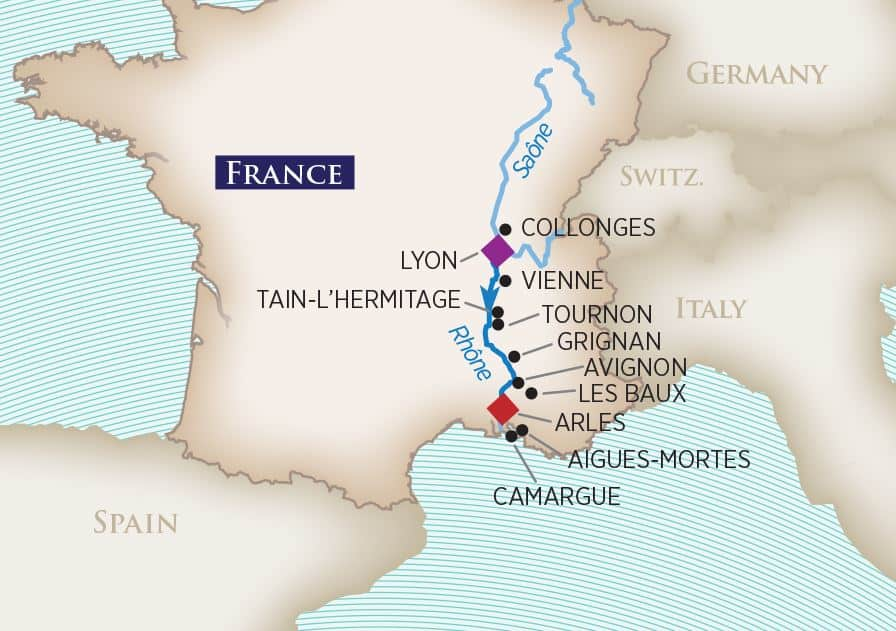 To book this exclusive wine cruise, or for more information contact:
Patty Hoey at AAA Travel
707-252-5619 • patty.hoey@norcal.aaa.com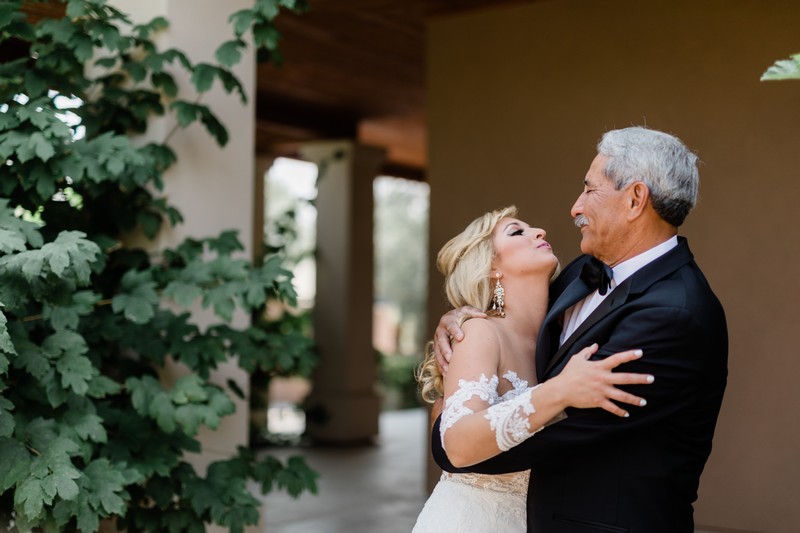 ¡Feliz Cumpleaños Papa Pedro Ceja!
First look with my dad on our wedding day! Such a special moment between us that I will never forget. Today is also his birthday and he looks more handsome than ever! As he always jokes, "I'm aging like a damn fine wine." True story dad...
If there's a way to build it, my dad will find it. This week we celebrate his artistic eye and contributions to Ceja Vineyards. From his work as an engineer, he understands that even the simplest product represents a lot of skill and work. He brings a forward-looking practicality and analytical eye to our Ceja winery plans. Next time you see him give him a big bear hug and grill him on the winery plans - he'll be in heaven!
P.S. Please visit www.daliaceja.com to see more of my wedding pictures!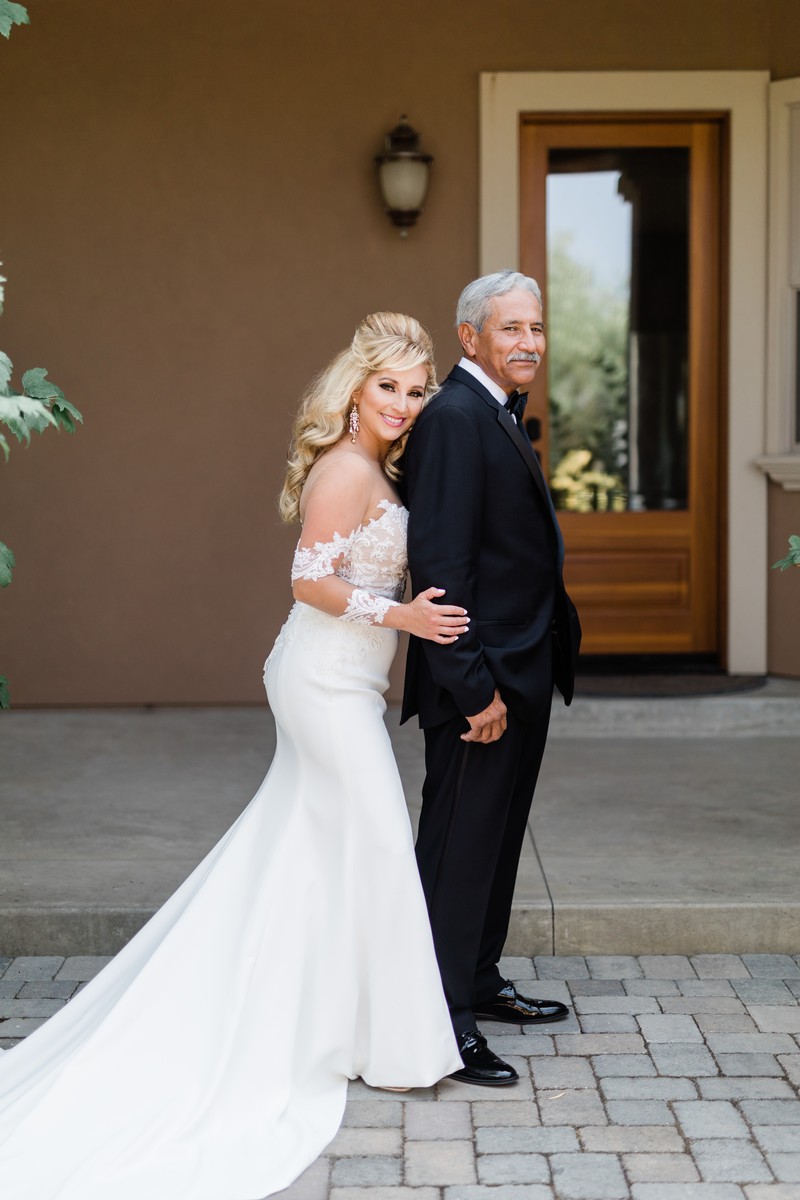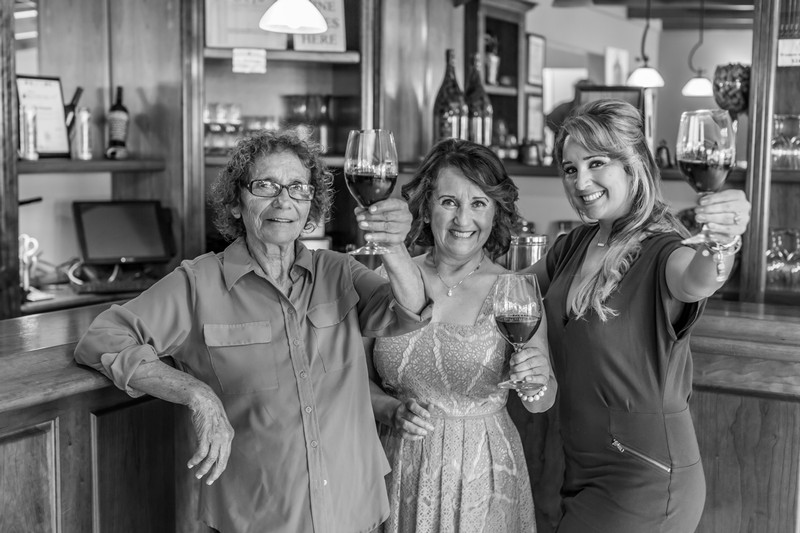 Purpose fuels passion. The world needs more women storytellers, dreamers, change makers and action takers. There is no force more powerful or beautiful than women supporting each other.
Three generations of Ceja women coming together to empower the next generation. We all move forward when we recognize how resilient, supportive, empowering & passionate the women around us are. Today and everyday we celebrate women around the world!
#internationalwomensday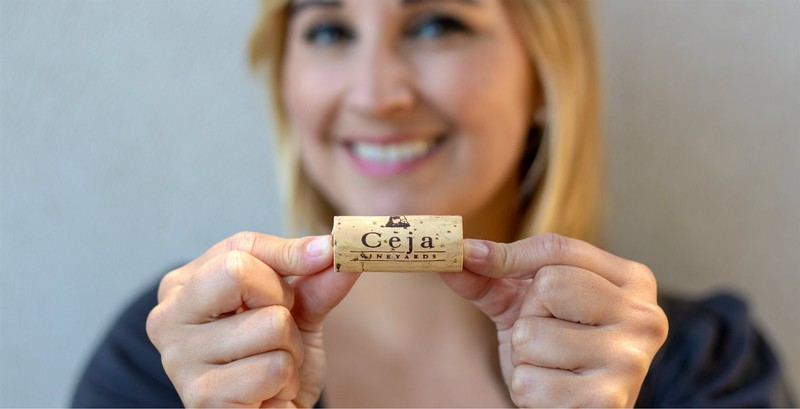 Plan your next wine tasting experience focused around the Carneros wine growing region in Napa and Sonoma Valley! We are thrilled to partner with Beau Wine Tours who provide intimate VIP experiences that are unique to each client's taste and wine preferences. Learn more about Beau Wine Tours and book your next tour!

Below, you'll find some of my favorite wine tasting spots in Carneros! You will notice they share a few things in common: stunning views, award-winning wine portfolios, and unforgettable hospitality experiences! Unlike most of the Napa Valley's famous AVA's, Carneros is known largely for its Pinot Noir and Chardonnay grapes, as well as famous sparkling houses like Domaine Carneros (check it out below!). Recently, other varieties have been planted as viticulturists experiment with the region's rolling hills, cool fog, and warm daytime temperatures.

1. Ceja Vineyards
No brainer! Enhance your wine knowledge as you learn about our rich Mexican heritage and see what makes the Carneros region such a premier grape growing region. Nuestra casa es su casa, we look forward to hosting you in the near future!

2. Domaine Carneros
Bubbles, bubbles, bubbles. Sit on the patio and enjoy the gorgeous views of the Carneros countryside.

3. Bouchaine Vineyards
Overlooking San Pablo Bay and both the Napa and Sonoma Valleys, Liana Estates is a picturesque winery perfect for an afternoon escape.

4. Artesa Winery
It's like a walking art gallery with wines and a view to match the beauty of Carneros.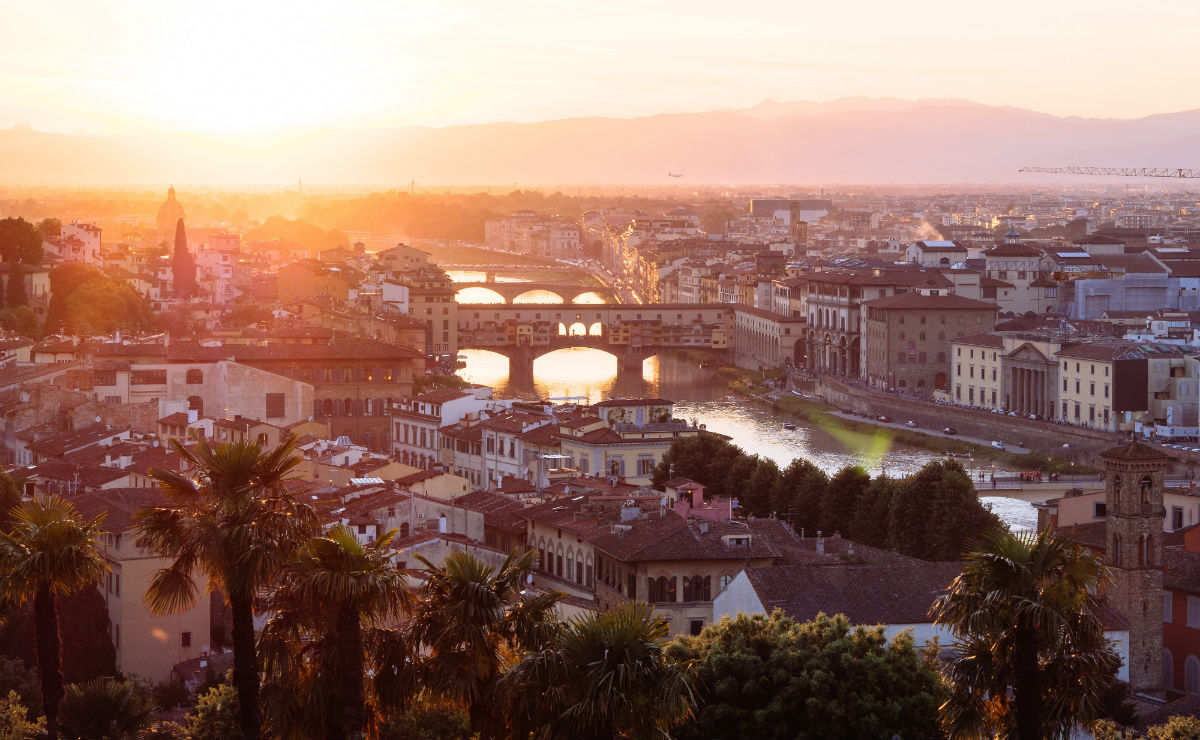 Join your host Amelia Ceja for an unforgettable wine cruise experience on the extraordinary Celebrity Edge. Step aboard the stunning Celebrity Edge for a 7-night journey from Rome, Italy to Barcelona, Spain.
June 15 - 22, 2019 | Aboard Celebrity Edge
Sailing From Rome (Civitavecchia), Italy
Enjoy these private Ceja Vineyards events with Amelia Ceja
- Welcome aboard wine reception
- Exclusive wine pairing luncheon with Amelia Ceja
- Behind-the-scenes tour of Celebrity's culinary operations
- 1 hour cooking demonstration paired with Ceja Vineyards wines
- 1 hour wine tasting featuring Ceja Vineyards wines
- 1 hour farewell Salsa Dance Party
Exclusive to the Celebrity Edge
- The Magic Carpet – Movable cantilevered platform
- Infinite Verandas – Transformed staterooms
- King sized beds with Cashmere Bedding Collection
- Eden – Three stories of windows in a garden oasis
- Rooftop garden – a living urban playscape
- Martini-shaped hot tubs
- Outward facing pool deck
- Solarium – Adults-only sanctuary
- 18 unique restaurants
Celebrity Edge
Luxurious, High Tech Staterooms – Designed with all the right tasteful details. Retreat to your private haven that offers Cashmere Bedding Collection, embroidered robes, lemongrass scented bath products, flat screen smart TVs and state-of-the-art design and technology.
Extraordinary Service – That is smartly attentive not tediously formal, A staff person for nearly every two guests ensures you can fully escape your everyday. Sommeliers providing insights on new emerging wines. And rooms that are attended to twice a day so that even the smallest details are covered.
Exceptional Dining – Favorites and soon to be favorites served in 18 distinctive restaurants. Enjoy menus crafted by a James Beard-nominated chef that change each evening in one of a kind dining rooms.
Ports Include: Naples, Italy | Monte Carlo, Monaco | Cannes, France | Palma De Mallorca, Spain | Barcelona, Spain

To book this exclusive wine cruise, or for more information contact:
Patty Hoey at AAA Travel
707-252-5619 • patty.hoey@norcal.aaa.com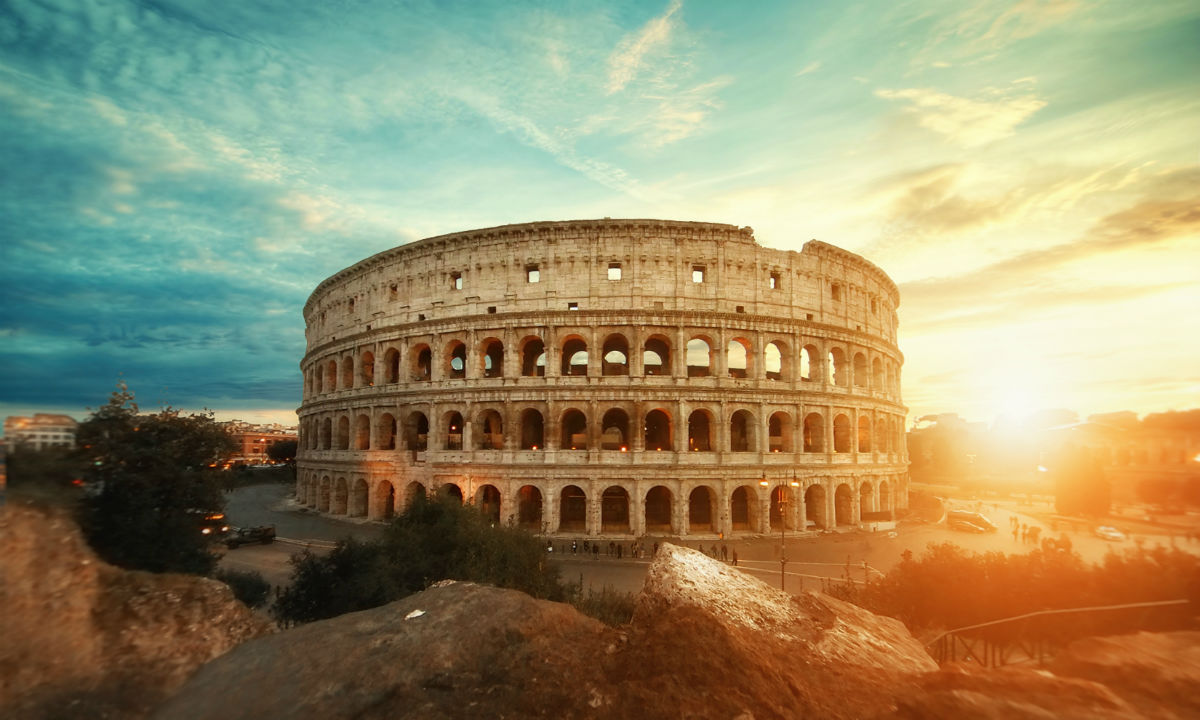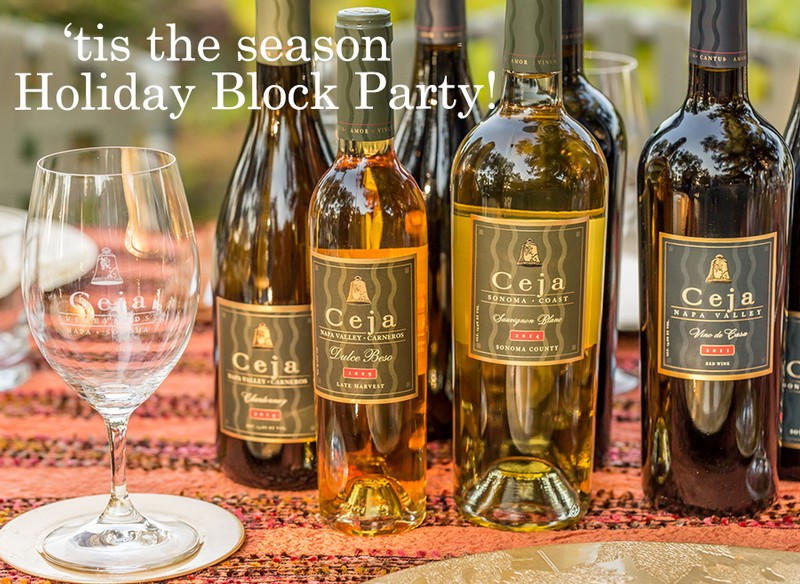 'Tis The Season Ya Filthy Animal!
Join us and our Sonoma Valley neighbors to kick off the holiday season this Saturday, Nov. 17th! Visit our Sonoma tasting room and enjoy a Ceja wine tasting experience ($20 per person. We also offer wines by the glass and bottle). Take advantage of our holiday wine specials that day only!

You also have an opportunity to walk around Burndale Road and check out what our participating neighbors are doing. Please do plan a day at Ceja Vineyards to celebrate the beginning of the holidays and stock up your cellars for the holiday season! Questions? Call (707) 255-3954. Salud!

-Date-
Saturday, November 17, 2018

-Location-
Sonoma Wine Tasting Room
22989 Burndale Road
Sonoma, CA 95476

-Time-
11:00 a.m. - 5:00 p.m.
Last seating at 4:45 p.m.

-Groups-
For groups of six or more guests, reservations are required. We require a credit card on file to charge the day of your visit in order to complete your group reservation. Please email wine@cejavineyards.com to schedule your group reservation.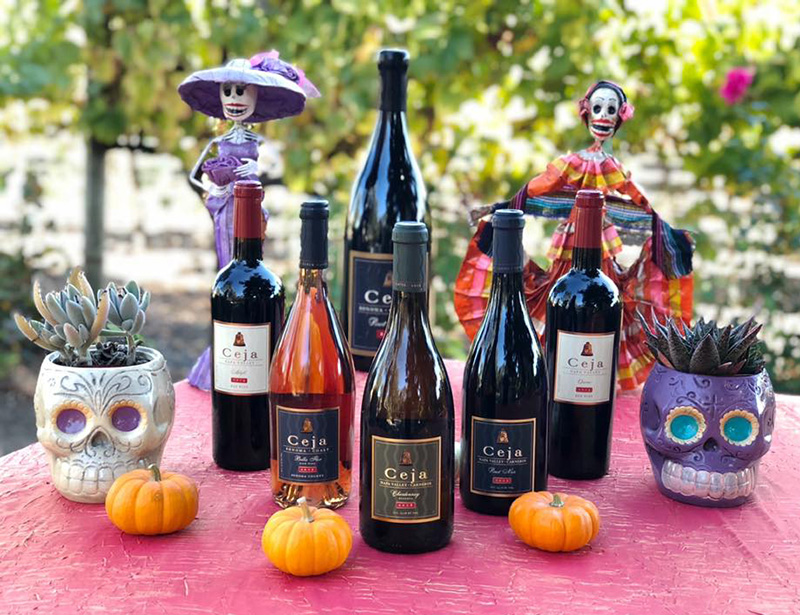 Hello, October!
October in Napa is picturesque and magical. The change in season is like a kaleidoscope of vibrant colors displaying burnt orange, red and yellow hues throughout the sweeping vineyards while intoxicating smells of wood burning chimneys linger in every pocket of wine country. It also marks the beginning of the holiday season welcoming a shift to fall fashion trends, boots and layers!
Halloween also happens to be one of my favorite holidays and gives the perfect excuse to dress up and attend some fab Halloween parties! Visit our wine shop and check out some of our newest wine releases - perfect for stocking your cellars + throwing the best holiday parties!
Shop HERE. Have a beautiful fall week!