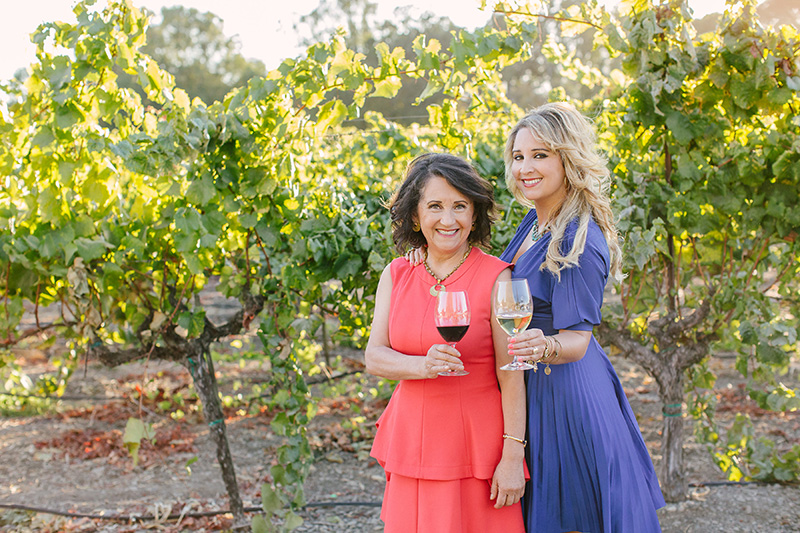 Summer is almost over but it doesn't mean that you have to put your hostess with the mostest party hats away! We're excited to be part of the new coffee table book, Napa Valley Entertaining. In Napa Valley, eating, drinking and entertaining with friends and familia is a feast for all senses and seasons. This book is an insider's guide to entertaining with a bit of wine country flair by highlighting a variety of dishes, décor and diversity that make Napa such a special place to call my hometown.
Go behind the scenes and experience a meal with dozens of Napa Valley's most preeminent hosts and wineries through this gorgeous collection of photography, recipes and stories by Blakesley Chappellet and Briana Marie. Our colorful and festive spread will have your mouth watering and excited to throw your next fiesta!
P.S. Books are available for purchase HERE and will soon be available at our Ceja wine tasting rooms. Salud!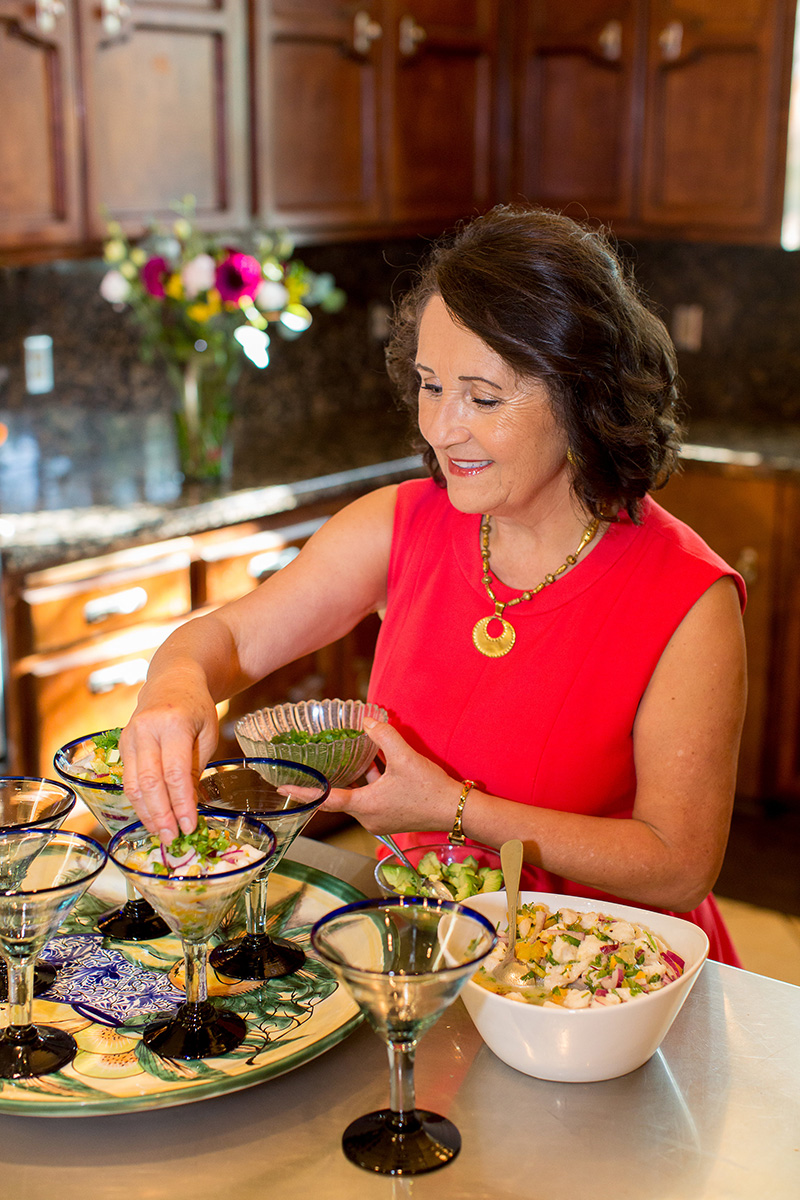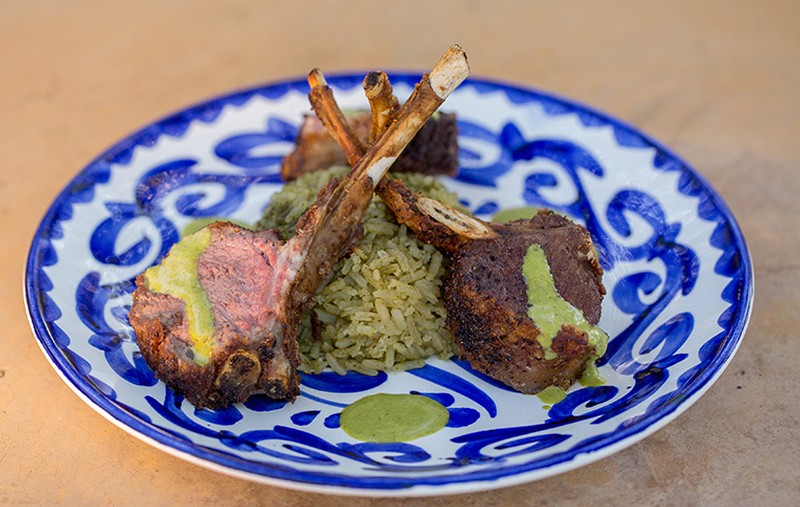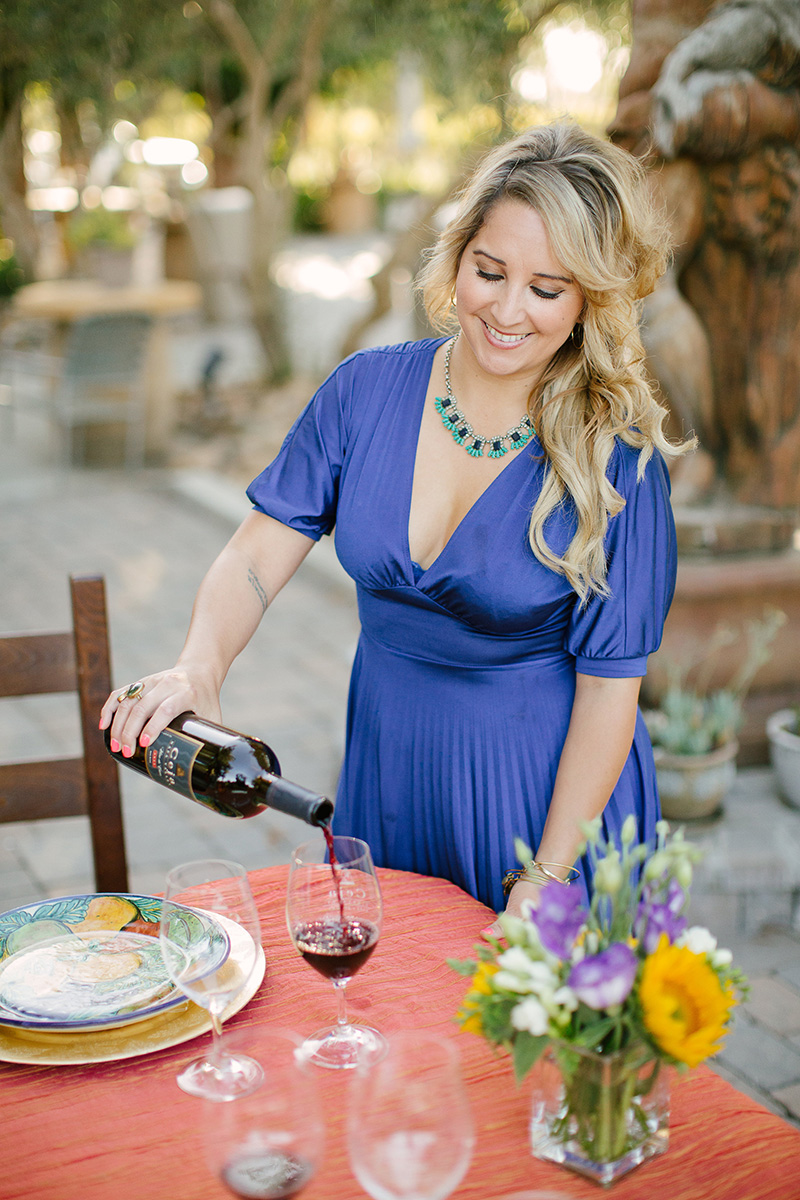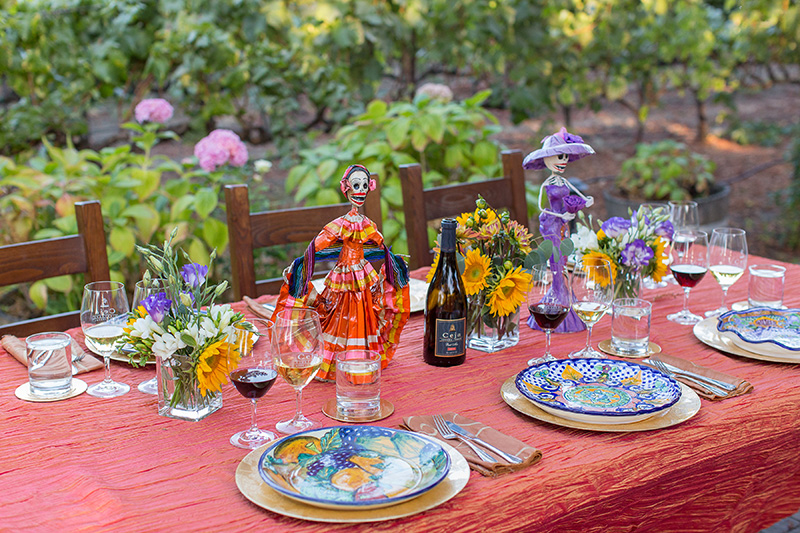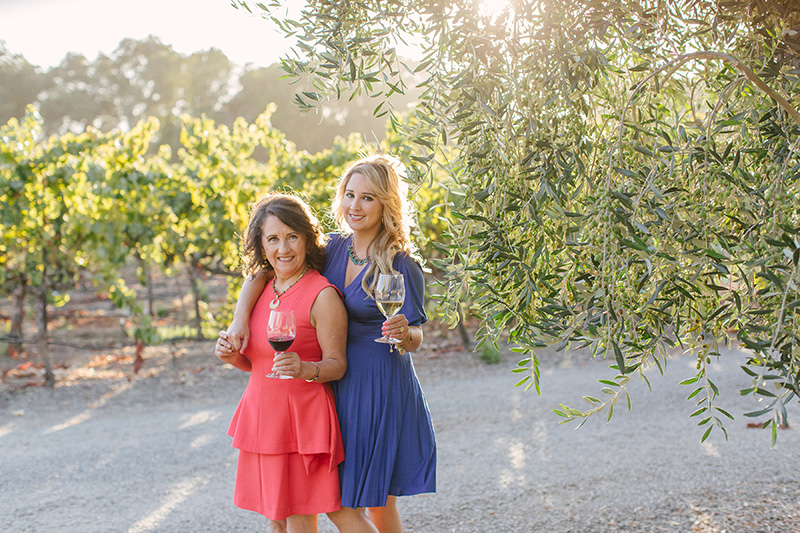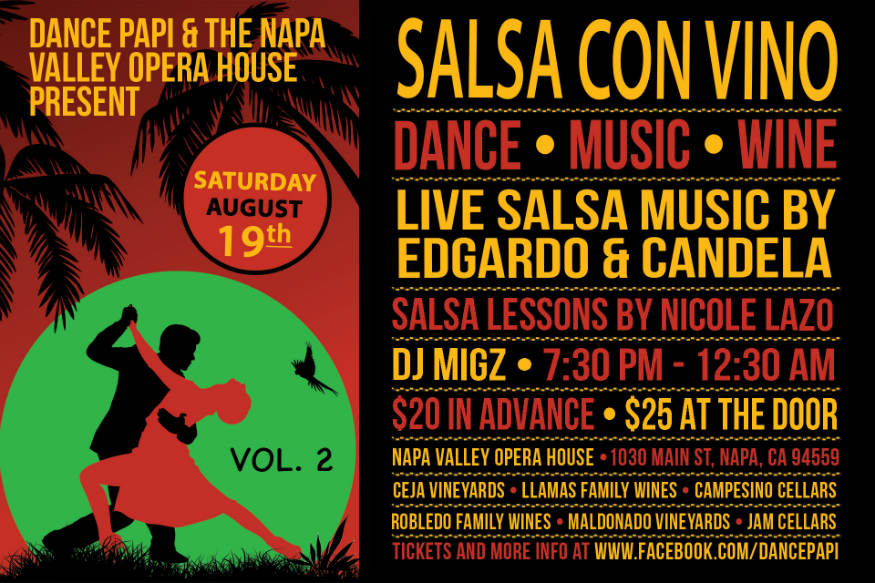 Ceja Vineyards, Dance Papi and the Napa Valley Opera House present "Salsa Con Vino (Vol. 2)," a lively celebration of dance, music and wine on Saturday, August 19th. This community dance event includes live salsa music by Edgardo & Candela, salsa lessons by Nicole Lazo and DJ MigZ to keep things hot on the dance floor.
7:30 pm | Doors Open
8:00 pm - 8:45 pm | Salsa Lesson by Nicole Lazo
8:45 pm - 10:45 pm | Live Salsa by Edgardo & Candela
11:00 pm - 12:30 am | DJ MigZ
Tickets:
$20 in advance online
$25 at the door
Napa Valley Opera House
1030 Main St
Napa, CA 94559
21+ with ID
Wine, Beer & Cocktails Available for Purchase
Dress: Casual & Mature
No Baseball Hats or Sports Jerseys
Live Salsa Music by Edgardo & Candela:
Born in Montevideo, Uruguay, Edgardo Cambón is a Bay Area based percussionist, vocalist, educator and band leader with over 33 years of professional experience. As a highly sought-after musician in the U.S.A., Edgardo has performed or recorded with artists as varied as Jesús "Chucho" Valdés, Eddie Palmieri, Santana, Jerry Rivera, Eddie Santiago and Johnny Rodriguez among many others. Since 1987, Edgardo has played lead on congas and has sung vocals in the acclaimed salsa band "Candela." He has released 3 albums with Candela and is proud of featuring many of his own compositions.
Salsa Lessons by Nicole Lazo:
Nicole Lazo is one of Sacramento's top salsa instructors. She is an elegant and graceful dancer who is known for her unique, sexy styling and body movement on and off the dance floor, and a true love for teaching. In addition, her humble attitude and approachable personality make her popular amongst the Sacramento dance community today.
DJ MigZ:
DJ MigZ has DJ'd across globe. Originally the resident DJ for Salsa Night at the Grad for 4yrs +, DJ MigZ can be found DJing at festivals and special events. Follow DJ MigZ online at: facebook.com/djmigz701
About the Winery Partners:
- Ceja Vineyards is an ultra-premium Latino family owned winery founded by Amelia, Pedro, Armando and Martha Ceja – first generation Mexican-American winegrowers in the Napa and Sonoma Valleys.
- Llamas Family Wines is a venture aimed at honoring their family's journey from ranchers & farmers to field workers and finally vintners.
- Campesino Cellars produces Rhone style wines from select single vineyards in California. Their wines are not only a reflection of those who tend the vineyards, but they also express the qualities inherited from their site specific locations.
- Robledo Family Winery produces a diversified portfolio of ultra-premium wines from Sonoma, Napa and Lake Counties. A member of the Robledo family is on hand to greet you as you enter their tasting room and will proudly share their family's' journey to achieving the "True American Dream".
- Maldonado Family Vineyards is a small-production winery located in Calistoga, a beautifully quaint town in the Napa Valley. In 1961 Lupe Maldonado moved to California from the small farming community of Atacheo, Michoacan, Mexico. In 1998, Lupe bought and developed a 10-acre vineyard in Napa. His son Hugo, a graduate in Viticulture and Enology from the UC Davis, now oversees the making of their limited production wines.
About the Promoter:
Dance Papi is the best place on the web to learn salsa and hand percussion online for free. Like Dance Papi's facebook page for updates on future events: facebook.com/dancepapi


Join Ceja Vineyards and travel on the melodious Danube through four European countries experiencing some of the region's most celebrated wines and sights in Europe's heartland. Savor the flavors of the Wachau Valley with delightfully nuanced Rieslings and Grüner Veltliners. Enliven your palatte with apricots and sweets in Dürnstein, goulash in Budapest, Bratwurst in Regensburg and pretzels in Bavaria. And all along the way, be tempted by the sights and sounds which have inspired musicians, poets and artists throughout the centuries. Begin your cruise in Budapest, continuing on to Vienna. Visit the spectacular Benedictine Abbey in Melk and explore charming medieval towns.
NOVEMBER 4 - 11, 2018 | ABOARD THE AMALEA
COUNTRIES: AUSTRIA, GERMANY, HUNGARY
RIVERS: DANUBE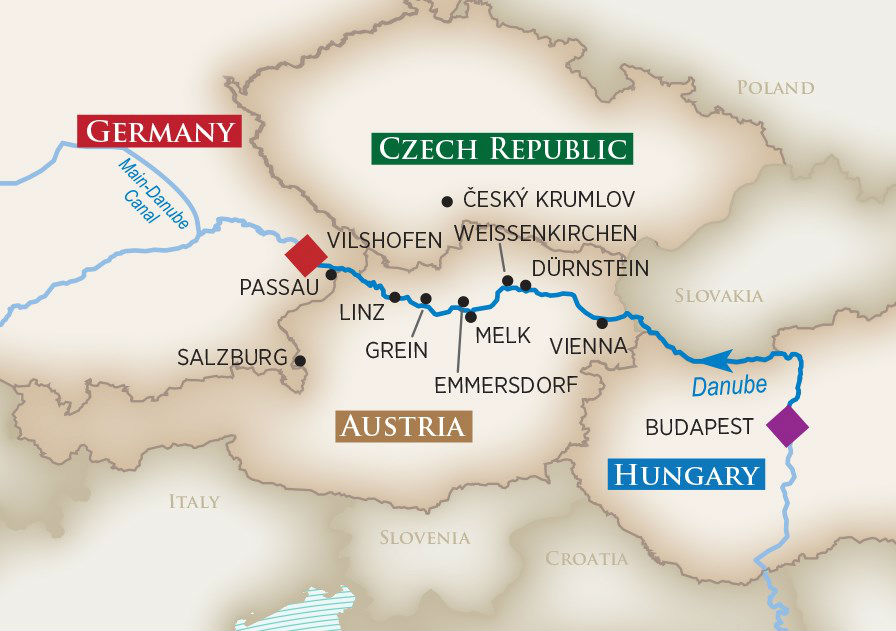 To book this exclusive wine cruise, or for more information contact:
Patty Hoey at AAA Travel
707-252-5619 • patty.hoey@norcal.aaa.com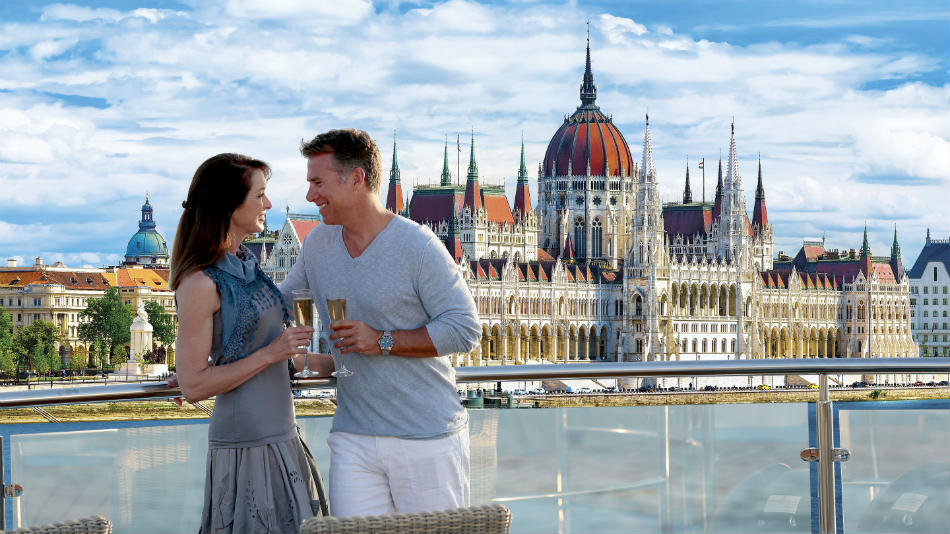 TGIF! Who doesn't love a bunny in a basket? Our kitty, Chica Bonita, invites everyone to hop by our Sonoma tasting room and stock up on Ceja wine for your adult Easter egg baskets.
Have a fabulous weekend!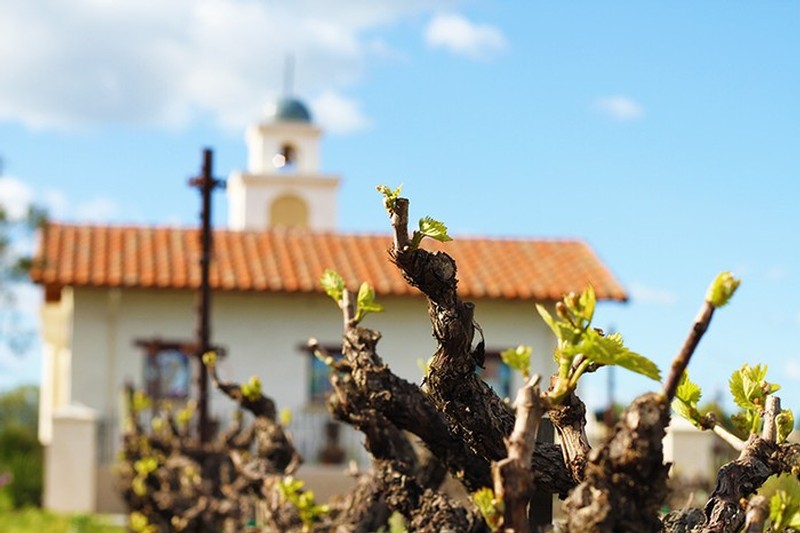 The first tender Chardonnay buds of the growing cycle have emerged from the dormant vines marking the beginning of our growing season! Each bud contains all of the ingredients in tiny forms — shoots, leaves, tendrils and berries, yet to be grapes. As the sap begins to flow, they begin to grow! It's definitely a magical time to be in Napa and Sonoma Valley. We look forward to hosting you at Ceja in the near future.
Stay tuned for more 2017 harvest updates!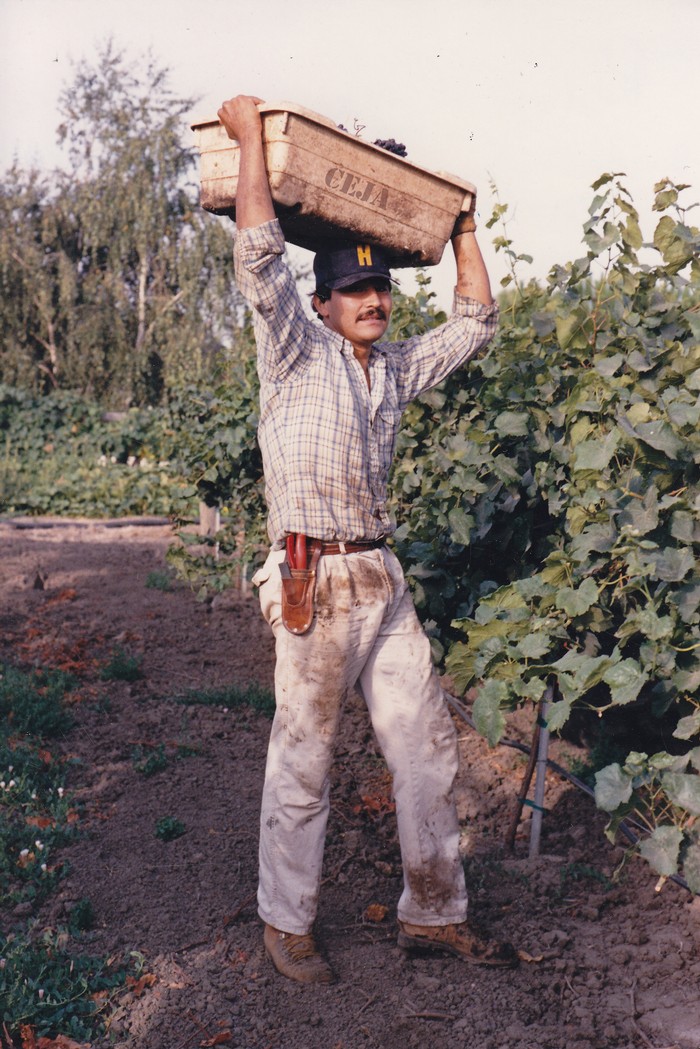 Pedro Ceja harvesting grapes in 1982
Behind The Vines: Meet Pedro Ceja, Founder & Engineer
If there's a way to build it, Pedro Ceja will find it. Coming as he did to the Napa Valley at the age of 12 and working with his father—a bracero—Pedro's heart has always been in Napa's vineyards and the pursuit to leave a legacy of the Ceja familia.
Pedro, who graduated from Napa Valley College in 1977 with a degree in electrical engineering, is a great fan and supporter of the NVC where he studied telecommunications, electronics and radio frequencies is grateful for the education he received. "The NVC gave me the opportunity to secure my future and my existing job as an electrical engineer with Thermo Fisher Scientific, Inc." The company is the world leader in scientific products and services with revenues of $17 billion and approximately 50,000 employees in 50 countries. The company's mission is "to enable our customers to make the world healthier, cleaner and safer."
Pedro knows from his work as an engineer that even the simplest product represents a lot of skill and work. He brings a forward-looking practicality and analytical eye to the family's expanding the Ceja winery plans. "Creating a beach with one grain of sand at a time is a lot of work." As Pedro unfurls the architect's rendering of the new winery building that Pedro designed many times in his mind over the years, there's an understated pride in his explanation of each detail. There's also a sense that this milestone in the life of the family is only the beginning of a long future that Pedro can already see.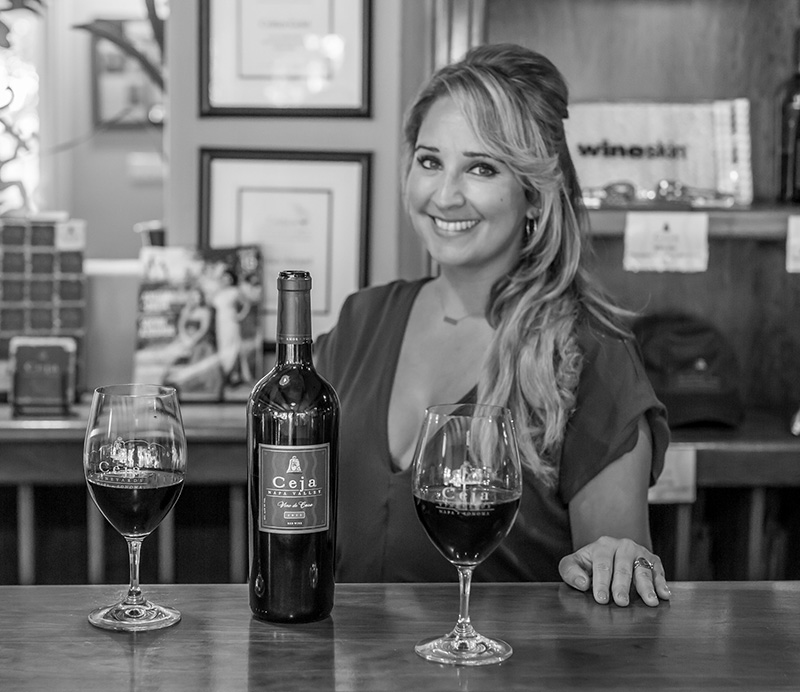 Last week I was honored to share my story with Cru Podcast - Stories from The People Behind the Wine! I had a blast chatting with founder, Chappy Cottrell, about my career, passion projects, family story and much, much more!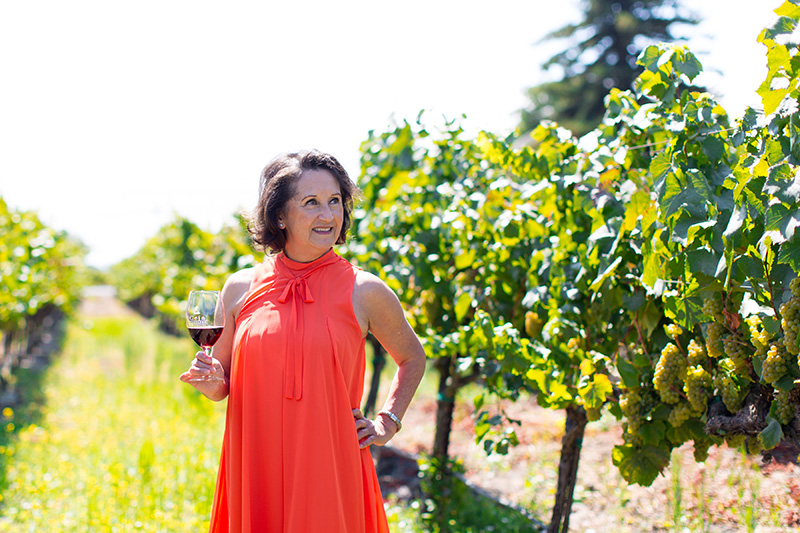 Behind the Vines: Meet Amelia Morán Ceja, President & Founder
Her philosophy: Amelia Morán Ceja reveals her conviction that the diligent pursuit of a passion is key to success. She notes, "My grandmother told me, whatever you do, if you love it and learn everything you can about it, you will always be successful."
Amelia's love affair with food started in Las Flores, Jalisco, Mexico, where she began cooking on her own at the age of eight in the farm kitchen of a strong maternal grandmother. "Mamá Chepa" taught Amelia to cook with fresh, home grown ingredients. When Amelia joined her father, Felipe Morán, in Rutherford in 1967, Amelia threw herself into her new world. On her first weekend in the Napa Valley, Amelia was in the vineyard, harvesting with a knife that seemed half the size of the petite 12-year old.
Along with her key roles at Ceja Vineyards, some of her other passions include social justice causes and giving back to the community. She's the recipient of the 2016 Dolores Huerta Farmworker Justice Award and she's honored to share her story as the Keynote Speaker at the upcoming MLK Monday Community Celebration. Join her for a community gathering celebrating the life of Dr. Martin Luther King while continuing his legacy through a day of action and compassion.
MLK Monday Community Celebration Event - Everyone is Welcome!
When: Monday, January 16th, 2017
Where: St. John the Baptist Catholic Church
Address: 960 Caymus St, Napa Ca 94559
Time: 7pm
Cost: Free

Photo by Sarah Deragon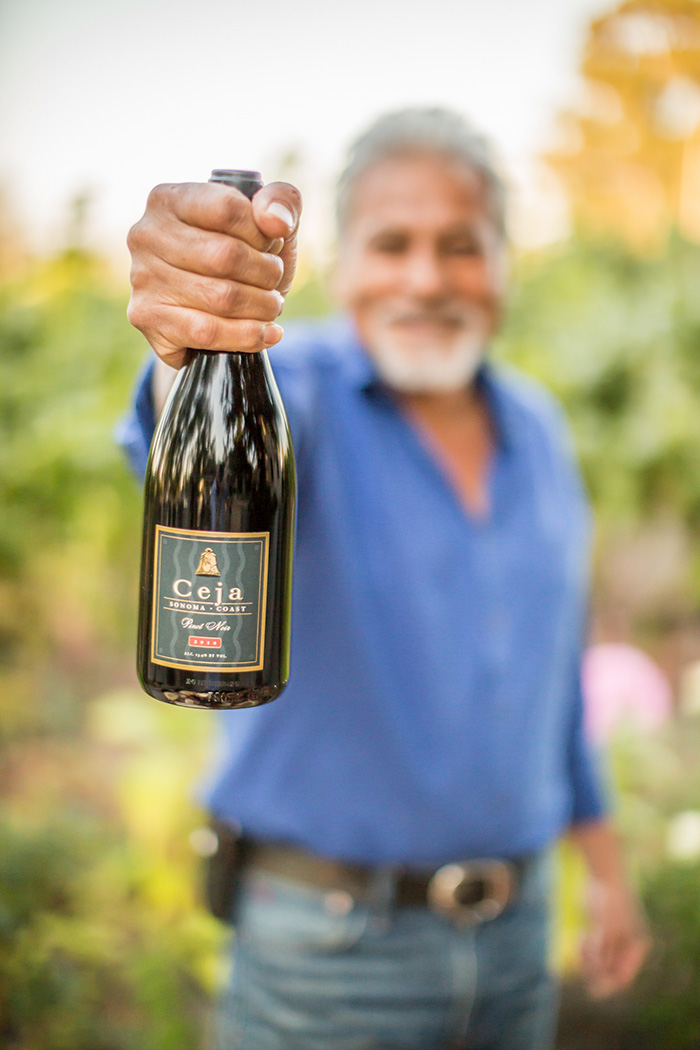 Behind The Vines: Meet Armando Ceja, Winemaker
His philosophy: "Making wine is more like making preserves than jam," he says; he favors preserving bright fruit over highly-extracted flavors and high alcohol because it creates wines that stay balanced, youthful and vibrant.
Armando made his first wine when he was 17 years old. He jumped at the offer of a free lot of Duckhorn Vineyards Cabernet Sauvignon grapes turning it into his first vintage. After earning an associate degree in chemistry, he graduated in 1985 from UC Davis with a BS in Enology. From there, he worked at Kenwood Vineyards in both winemaking and vineyard management before joining the management team at the Christian Brothers winery on Mt. Veeder. His experience as a viticulturist and enologist continued to thrive from there.
Balance and perspective is key for him as a winemaker. "I know my roots," says Armando. "I enjoy being with my crew and I enjoy being with other winemakers. I am who I am. My job is to ensure that the fermentation is going clean and that the things that make good wine are in place. The biggest compliment is when someone says, 'I had a glass of your wine. I really enjoyed it.'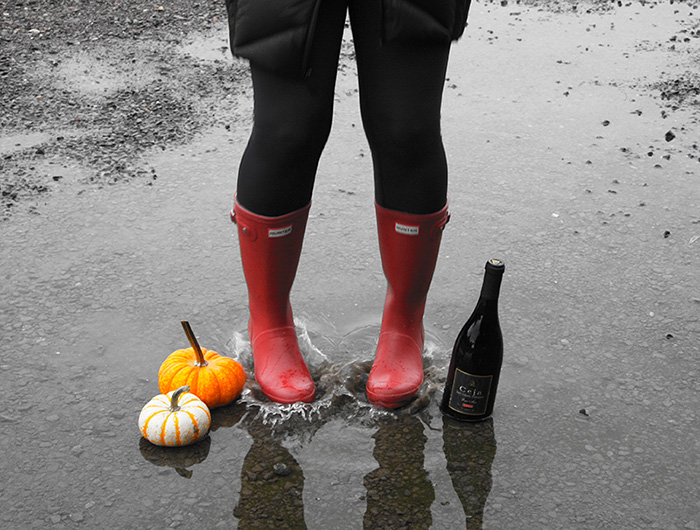 October is a magical time to visit Napa and Sonoma Valley. The change in season is like a kaleidoscope of vibrant colors displaying burnt orange, red and yellow hues. In honor of this rainy day weather, learn how to make my mom's savory cauliflower soup paired with Ceja Pinot Noir or Chardonnay. It's the perfect fall recipe + wine pairing!
Savory Cauliflower Soup
Serving Size: 8
Cook Time: 1hour
Difficulty: Medium
Ingredients
1 cauliflower rinsed and cut into flowerets
4 leeks rinsed and thinly sliced crosswise
1 chopped yellow onion
....READ MORE....