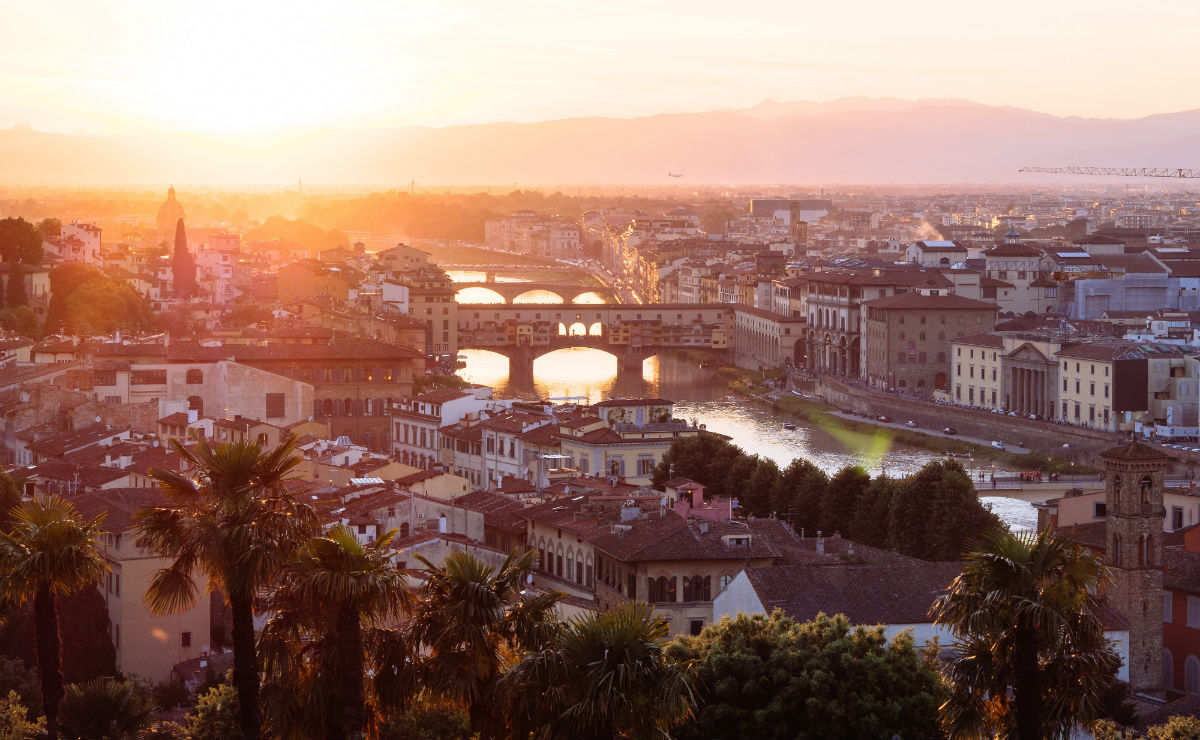 Join your host Amelia Ceja for an unforgettable wine cruise experience on the extraordinary Celebrity Edge. Step aboard the stunning Celebrity Edge for a 7-night journey from Rome, Italy to Barcelona, Spain.
June 15 - 22, 2019 | Aboard Celebrity Edge
Sailing From Rome (Civitavecchia), Italy
Enjoy these private Ceja Vineyards events with Amelia Ceja
- Welcome aboard wine reception
- Exclusive wine pairing luncheon with Amelia Ceja
- Behind-the-scenes tour of Celebrity's culinary operations
- 1 hour cooking demonstration paired with Ceja Vineyards wines
- 1 hour wine tasting featuring Ceja Vineyards wines
- 1 hour farewell Salsa Dance Party
Exclusive to the Celebrity Edge
- The Magic Carpet – Movable cantilevered platform
- Infinite Verandas – Transformed staterooms
- King sized beds with Cashmere Bedding Collection
- Eden – Three stories of windows in a garden oasis
- Rooftop garden – a living urban playscape
- Martini-shaped hot tubs
- Outward facing pool deck
- Solarium – Adults-only sanctuary
- 18 unique restaurants
Celebrity Edge
Luxurious, High Tech Staterooms – Designed with all the right tasteful details. Retreat to your private haven that offers Cashmere Bedding Collection, embroidered robes, lemongrass scented bath products, flat screen smart TVs and state-of-the-art design and technology.
Extraordinary Service – That is smartly attentive not tediously formal, A staff person for nearly every two guests ensures you can fully escape your everyday. Sommeliers providing insights on new emerging wines. And rooms that are attended to twice a day so that even the smallest details are covered.
Exceptional Dining – Favorites and soon to be favorites served in 18 distinctive restaurants. Enjoy menus crafted by a James Beard-nominated chef that change each evening in one of a kind dining rooms.
Ports Include: Naples, Italy | Monte Carlo, Monaco | Cannes, France | Palma De Mallorca, Spain | Barcelona, Spain

To book this exclusive wine cruise, or for more information contact:
Patty Hoey at AAA Travel
707-252-5619 • patty.hoey@norcal.aaa.com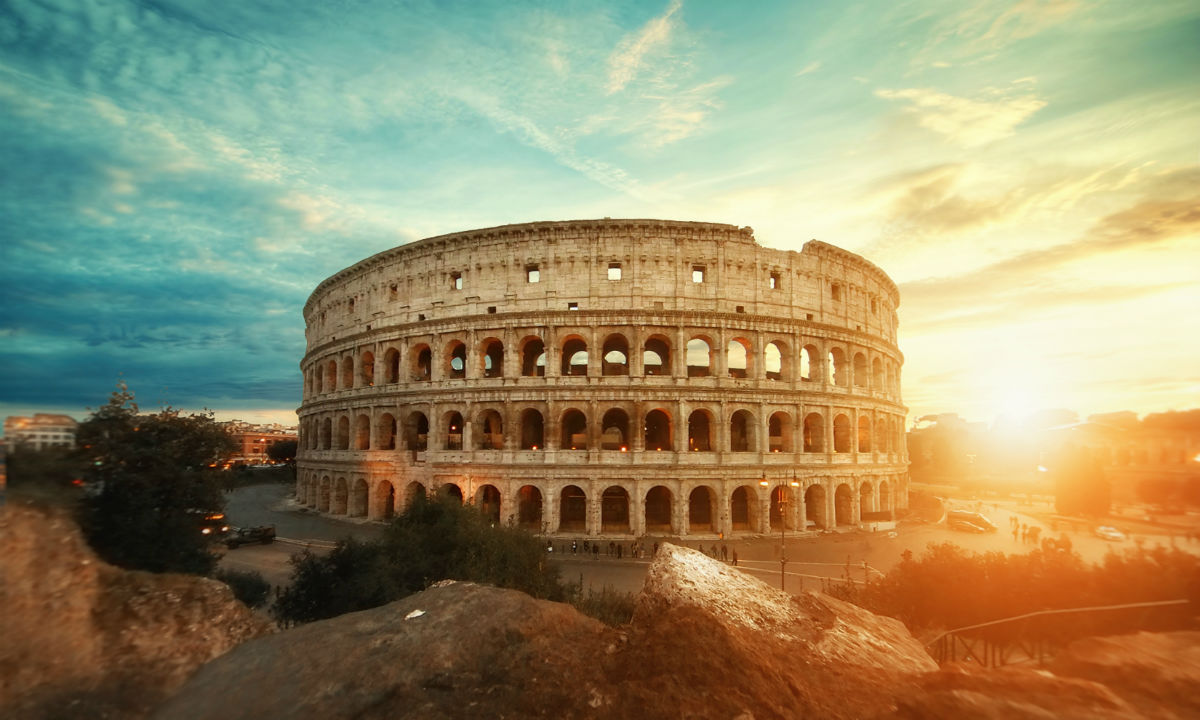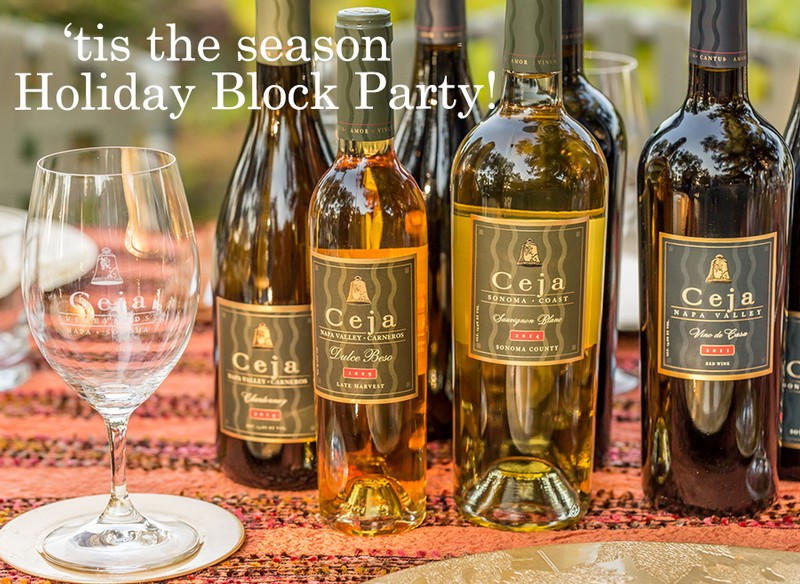 'Tis The Season Ya Filthy Animal!
Join us and our Sonoma Valley neighbors to kick off the holiday season this Saturday, Nov. 17th! Visit our Sonoma tasting room and enjoy a Ceja wine tasting experience ($20 per person. We also offer wines by the glass and bottle). Take advantage of our holiday wine specials that day only!

You also have an opportunity to walk around Burndale Road and check out what our participating neighbors are doing. Please do plan a day at Ceja Vineyards to celebrate the beginning of the holidays and stock up your cellars for the holiday season! Questions? Call (707) 255-3954. Salud!

-Date-
Saturday, November 17, 2018

-Location-
Sonoma Wine Tasting Room
22989 Burndale Road
Sonoma, CA 95476

-Time-
11:00 a.m. - 5:00 p.m.
Last seating at 4:45 p.m.

-Groups-
For groups of six or more guests, reservations are required. We require a credit card on file to charge the day of your visit in order to complete your group reservation. Please email wine@cejavineyards.com to schedule your group reservation.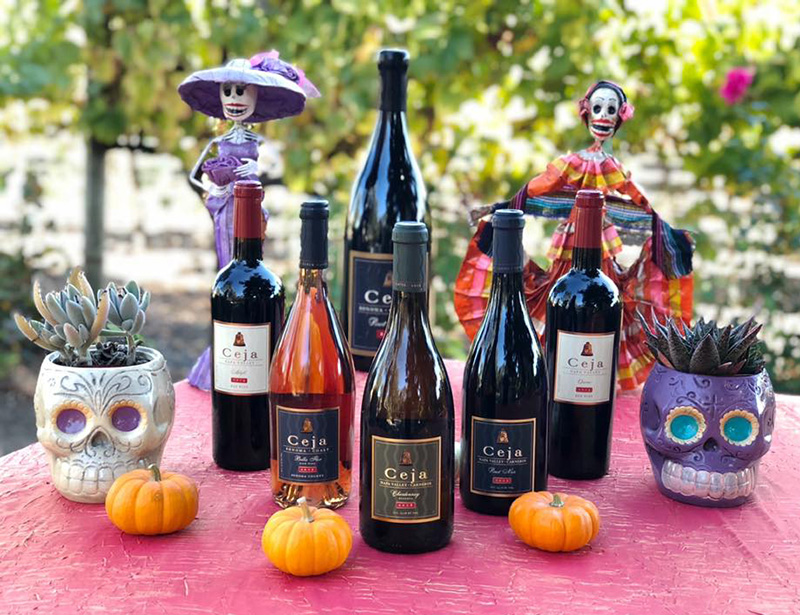 Hello, October!
October in Napa is picturesque and magical. The change in season is like a kaleidoscope of vibrant colors displaying burnt orange, red and yellow hues throughout the sweeping vineyards while intoxicating smells of wood burning chimneys linger in every pocket of wine country. It also marks the beginning of the holiday season welcoming a shift to fall fashion trends, boots and layers!
Halloween also happens to be one of my favorite holidays and gives the perfect excuse to dress up and attend some fab Halloween parties! Visit our wine shop and check out some of our newest wine releases - perfect for stocking your cellars + throwing the best holiday parties!
Shop HERE. Have a beautiful fall week!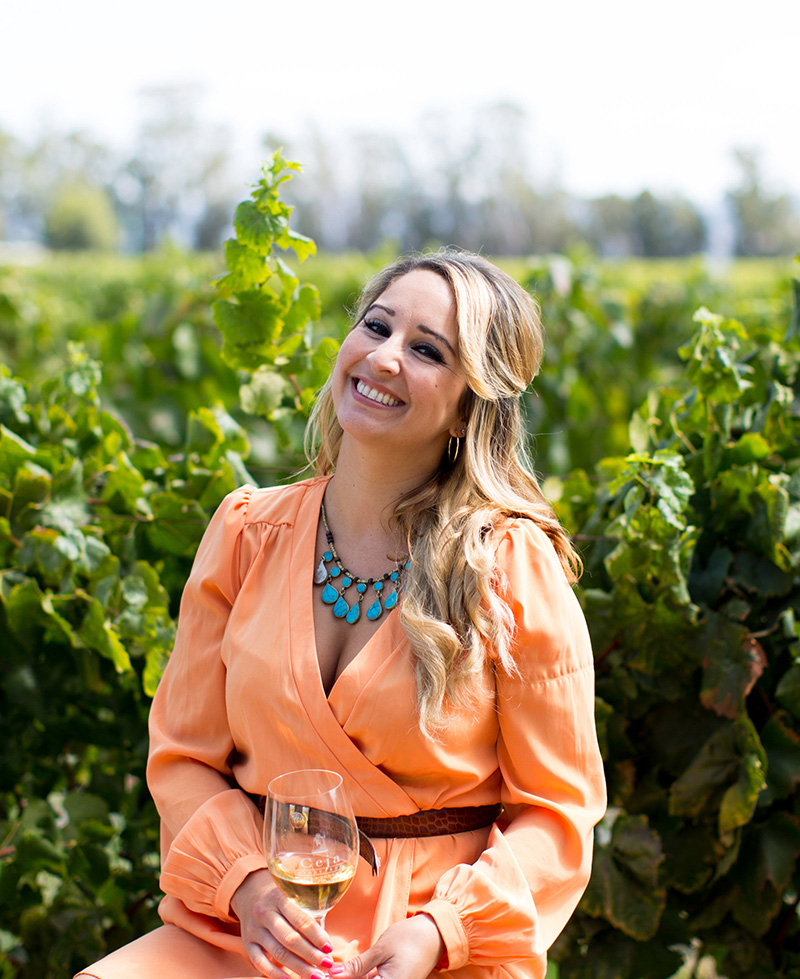 UPDATE: EVENT POSTPONED.
STAY TUNED FOR NEW DATE!
2nd Annual NG: The Next Generation of Wine is Coming to SF!
Celebrate the fall season and join me and NG: The Next Generation in Wine for a Sunday funday wine tasting event in San Francisco! Meet and greet eight next generation Napa Valley wineries and enjoy 24 wines while sampling tantalizing bites from the Club Lounge. What's more, you will have the opportunity to purchase thewines onsite -- perfect for stocking your cellars or for holiday gifts.
DETAILS:
Sunday, Nov. 18th, 2018
Presidio Golf Course at the Club Lounge
300 Finley Rd, San Francisco, CA 94129
2:00 p.m. - 5:00 p.m.
Cost:
-$50 for WC Members & Fans | Promo Code: CEJAWC
-$65 at the door
Bring your friends + familia for this awesome wine tasting event. We hope to see you there!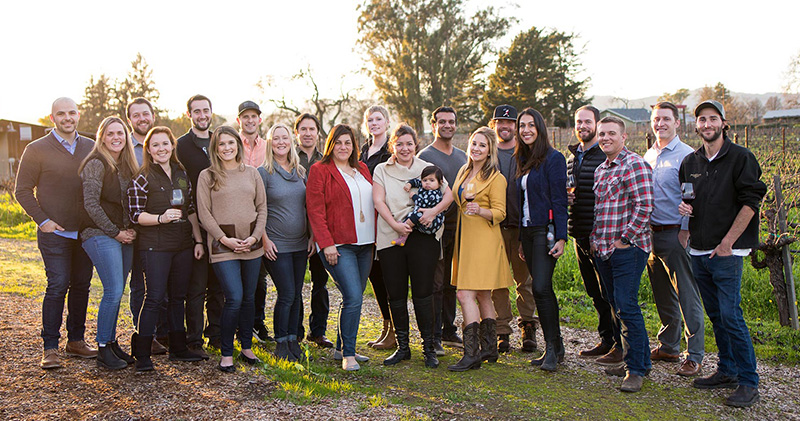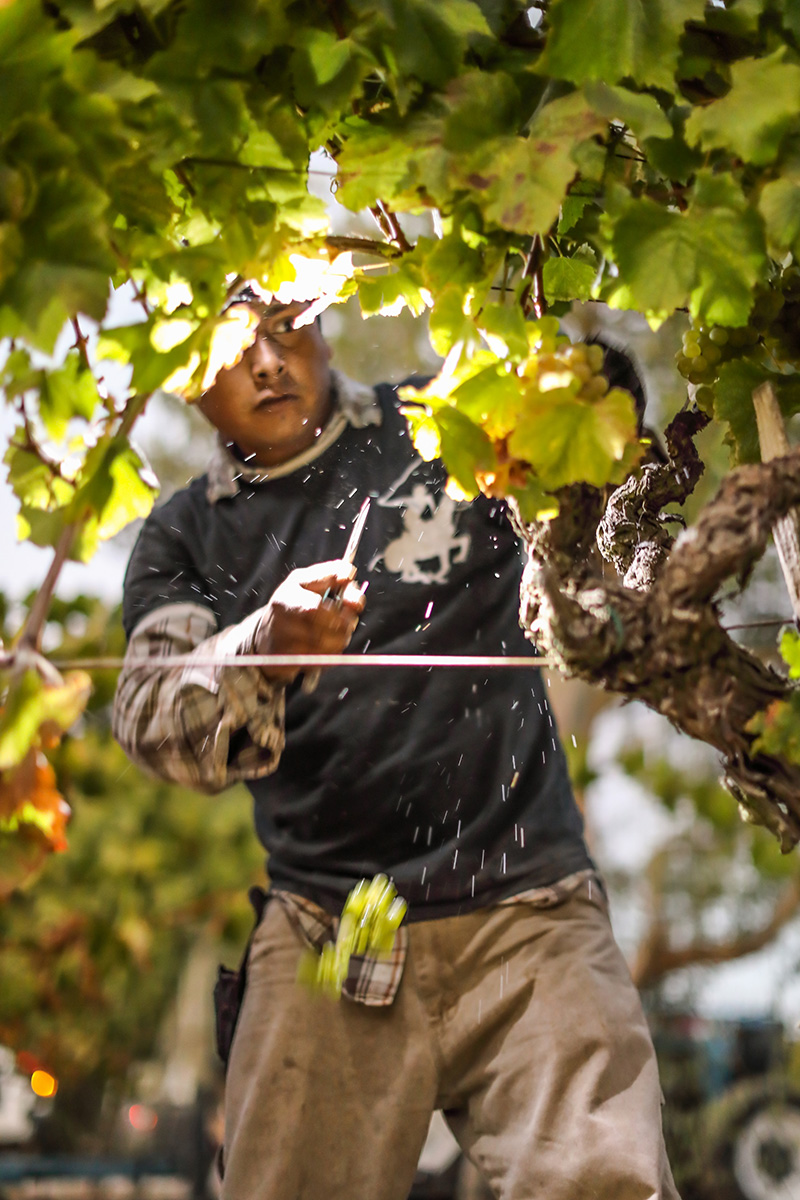 Over the past few decades, night harvesting has been embraced as the best way to harvest wine grapes. Many of the finest wineries in the world practice this method, including Ceja Vineyards! Here are a few reasons why we've decided to take on this method:

BETTER WORKING CONDITIONS FOR THE VINEYARD CREW
Let's be real, picking grapes by hand is back breaking work. All of our grapes are picked strictly by hand, making it extremely hard, meticulous work.

Although the Carneros agricultural zone may get cold at night, the days can be very warm, and our vineyard management crew quickly realized the benefits of not laboring through hot, sunny days. Pickers were able to work faster and more efficiently.

IT PRESERVES THE PURITY OF THE FRUIT
Keeping grapes cold protects the delicate flavors, skins and pulp. Heat can "cook" fruit destroying important acidity and softening pulp so the fruit tastes "flabby." By picking when fruit is chilled, the grapes remain clean and fresh. You can taste the difference in the juice even before it's made into wine.

IT MAXIMIZES WINERY EFFICIENCY
Interestingly, picking the grapes when they're cold saves energy, because they don't have to be mechanically pre-chilled before they're crushed.

IT SHOWCASES BALANCED FRUIT FLAVORS
Cold temperatures keep acidity higher, minimize phenolic extraction of the skins and keep astringency in check. Warmth also changes the sugar composition of grapes, and can promote undesirable wild yeast fermentation. Higher sugar levels lead to the higher alcohols that Ceja avoids. By picking chilled, the resulting wine is fruit-forward but elegantly balanced, showcasing stone fruit nuances and vibrant acidity. Balance is key!

Please enjoy some raw night footage of our Ceja Vineyards harvest during previous years!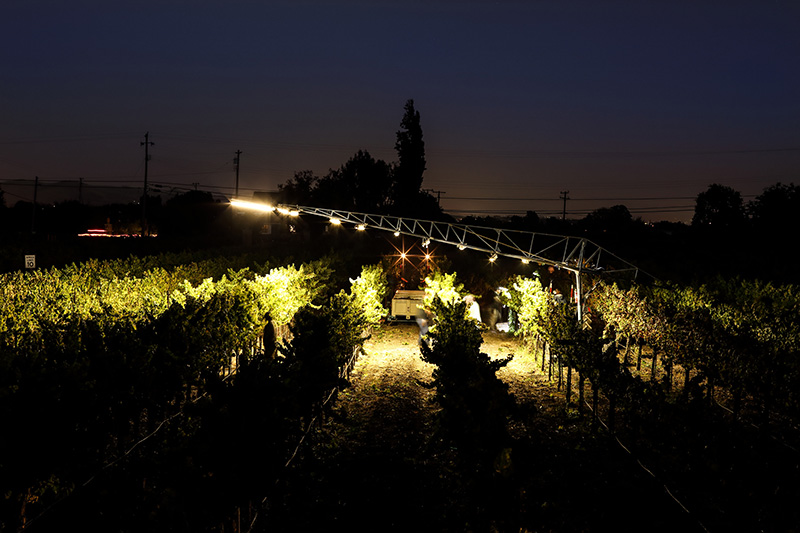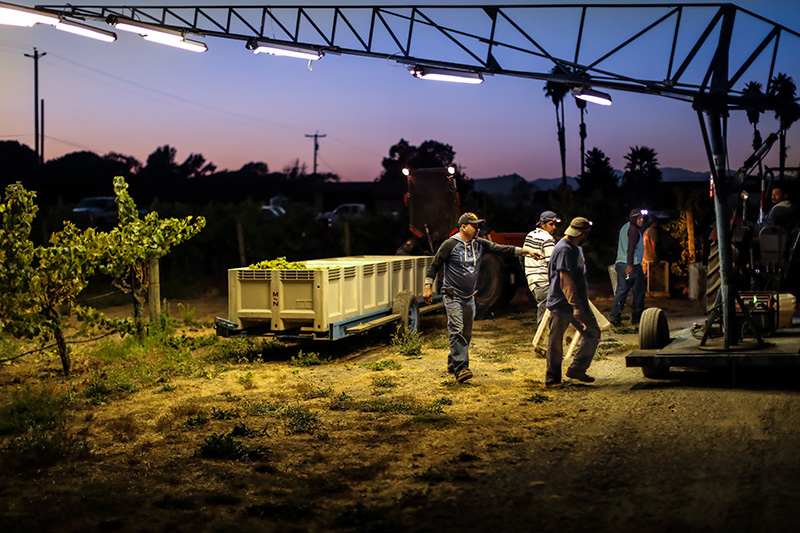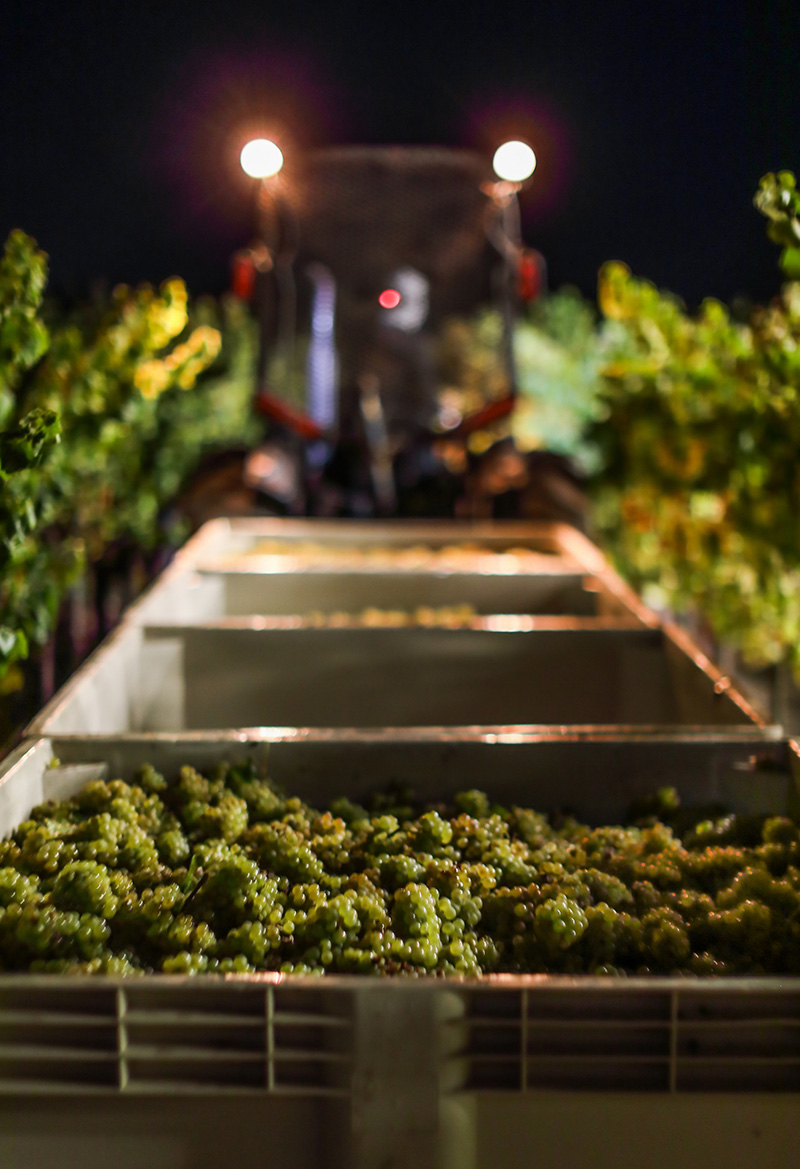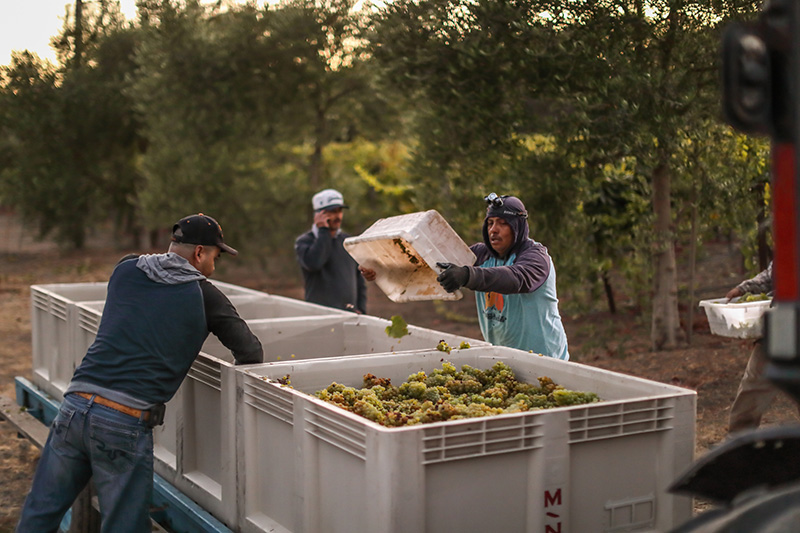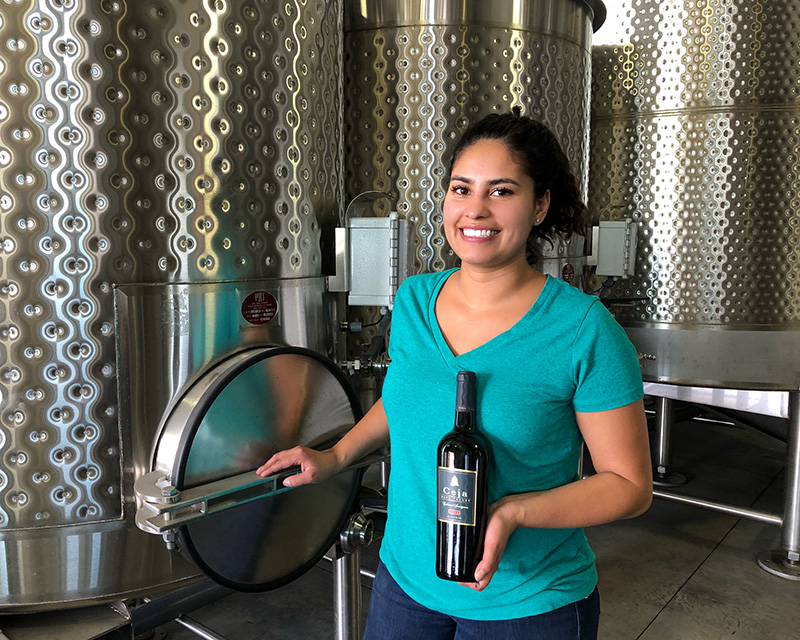 Like two peas in a pod, Belén Ceja Rivera and I are cousins (more like sisters + my best friend!) and is the daughter of our chief winemaker, Armando Ceja. We grew up together and have shared life to the fullest in every imaginable way. I am thrilled to share that she is our amazing assistant winemaker at Ceja Vineyards! I also might add that she is my honorary Matron of Honor in my upcoming wedding in a few weeks (YAY!). She graduated from Fresno State University with a degree in enology and is paving the way for other inspiring Latina winemakers in Sonoma Valley. I'm so proud of her and her determination to make quality wines. Talk about a kick butt new force in the wine industry!
My passions and contributions have led me to oversee the marketing and sales side of our business. Together, as the next generation in wine, we are determined to ispire other women in the wine industry by being examples that if you follow your passions anything is possible with an education, focus, a vision and hard work. Thank you for following us on this beautiful journey - this is only the beginning!
P.S. Stay tuned for more upcoming 2018 harvest updates and shop our new wine releases today. x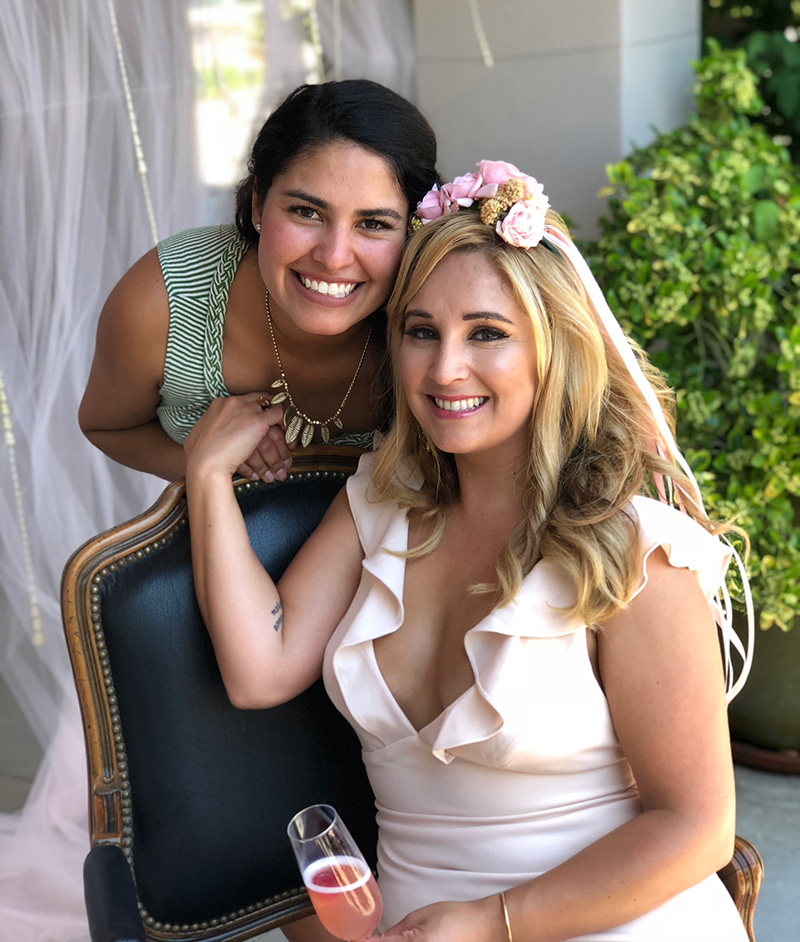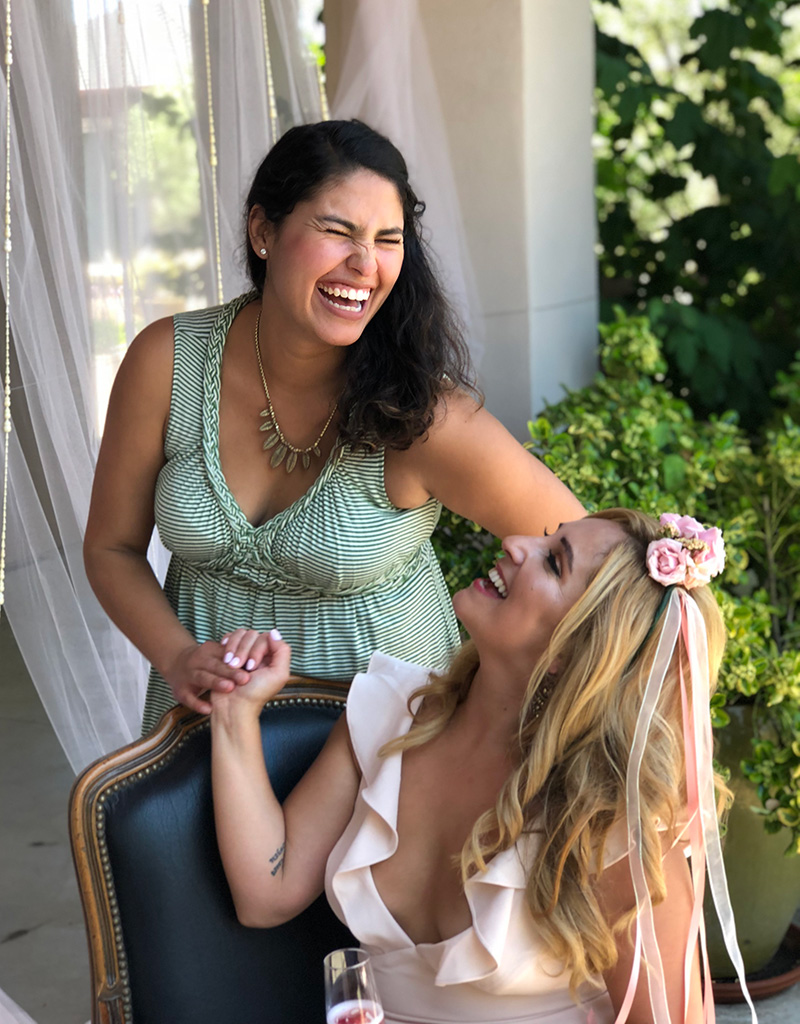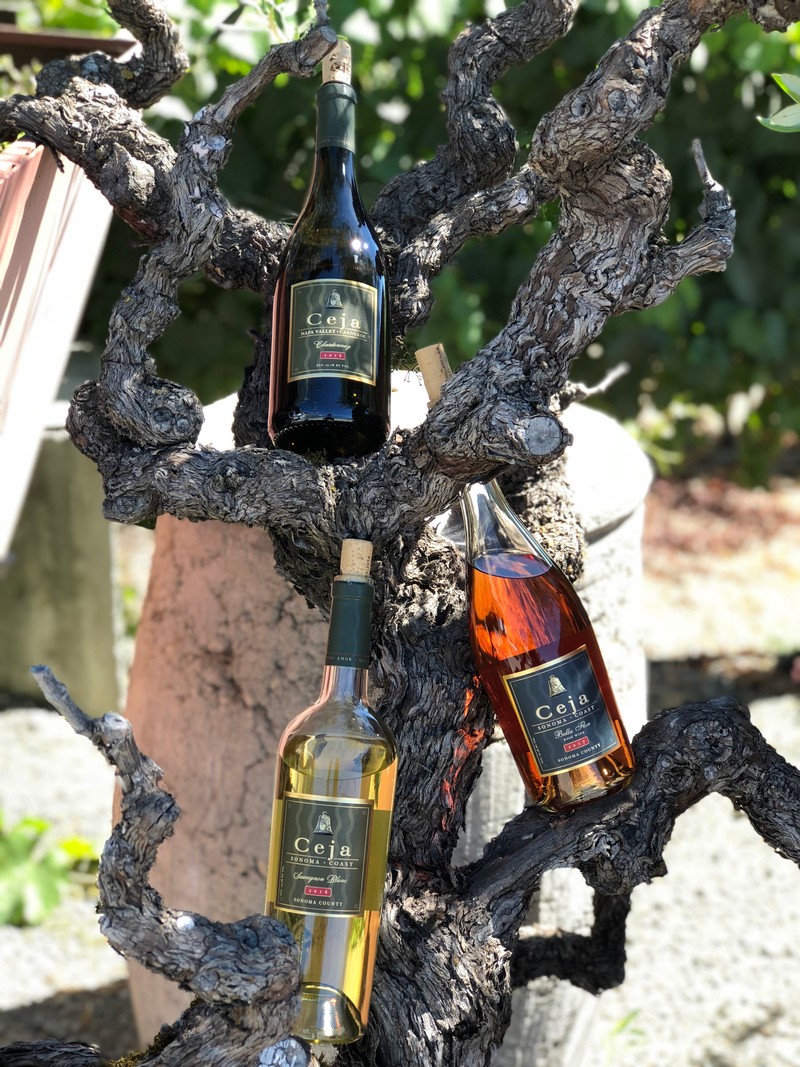 Summer In a Glass!
We are delighted to share our newest vintages to the Ceja portfolio! Introducing our: 2016 Chardonnay, 2017 Bella Flor Rosé and 2016 Sauvignon Blanc -- the perfect compliments to the warm summer months paired with your favorite dishes!

2016 Estate Chardonnay | Napa Valley - Carneros
Crisp, clean and refreshing, this is one of our signature white wines! Our Chardonnay opens with bright apple, citrus blossom and honeysuckle aromatics followed by notes of lightly toasted hazelnuts. Rounded and silky on the palate, flavors of pear, white peach and citrus are underscored by juicy fruit and mouthwatering acidity. Subtle toasted oak notes add spice and richness to the long, focused finish.

2017 Bella Flor Rosé of Syrah | Sonoma Coast
Yes way rosé! Our Bella Flor (beautiful flower) rosé is elegant and cheerful with vibrant aromas of rose petals and subtle hints of strawberry and berry. Bursts of fresh pomegranate and deep raspberry drive the palate. These flavors are balanced with a silky mouthfeel and uplifting acidity.

2016 Sauvignon Blanc | Sonoma Coast
My definition of the ultimate "patio pounder." The last few weeks in Napa and Sonoma Valley has reached a scorching between 80-90 degrees and this has been one of my go to wines to refresh the palate. Our Sauvignon Blanc highlights a classic profile of citrus blossom, tropical notes and green apple aromas. Crisp on the palate with layers of tropical fruit, lime zest and a creamy texture.

Browse our entire wine shop today and stock your cellars with our newest wine releases. Happy summer sipping amigos!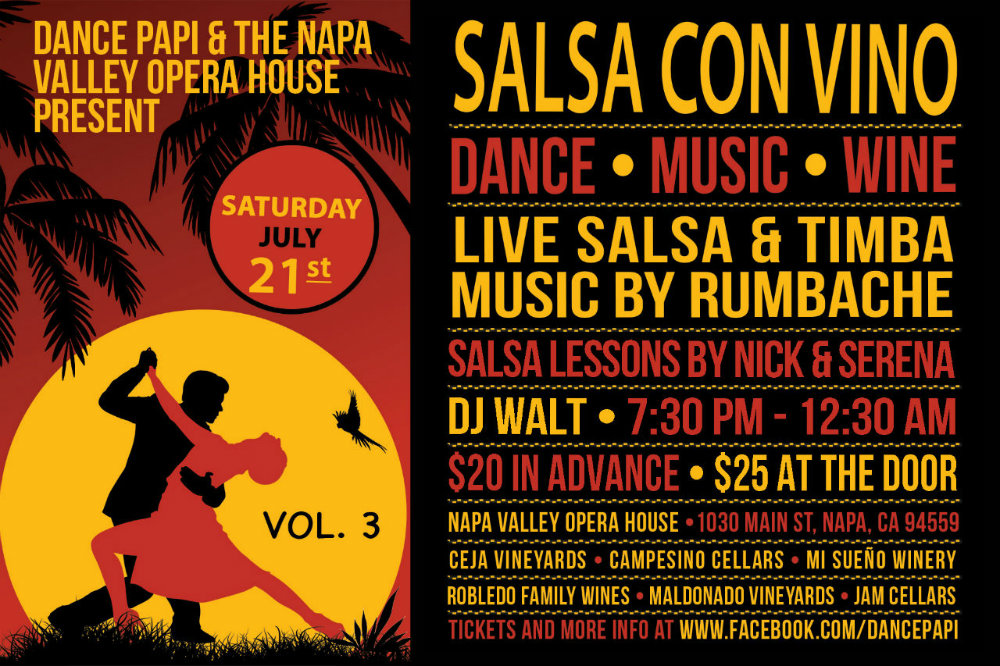 Dance Papi and the Napa Valley Opera House present "Salsa Con Vino (Vol. 3)," a lively celebration of dance, music and wine on Saturday, July 21st. This community dance event includes live salsa and timba music by Rumbaché, salsa lessons by Nick and Serena and DJ Walt Digz to keep things hot on the dance floor.
7:30 pm | Doors Open
8:00 pm - 8:45 pm | Salsa Lesson by Nick & Serena
8:45 pm - 10:45 pm | Live Salsa & Timba Music by Rumbaché
11:00 pm - 12:30 am | DJ Walt Digz
Tickets:
$20 in advance online
$25 at the door
Napa Valley Opera House
1030 Main St
Napa, CA 94559
21+ with ID
Wine, Beer & Cocktails Available for Purchase
Dress: Casual & Mature
No Baseball Hats or Sports Jerseys
Live Salsa & Timba Music by Rumbaché:
Rumbaché has established themselves as one of the hottest Bay Area Salsa Bands! Fusing salsa, timba, bomba, funk and whatever else they can find to spice up the mood, they provide a hard hitting style of playing. And while you can hear them interpreting the classic and contemporary Cuban and Salsa repertoire, they are not shy with their own expression, as evidenced by their hit debut CD "Llego La Fiesta", released in April of 2011. Rumbaché is the voice of youth for San Francisco's Salsa & Timba scene, and ignites enthusiasm in dancers and musical connoisseurs alike.
Salsa Lessons by Nick & Serena:
Nicholas Van Eyck and Serena Wong are the founders and directors of Salsa Vale Todo: the premier Bay Area Cuban salsa dance group. Dancing professionally since 2000, this dynamic duo have taught and performed at salsa congresses, festivals and cruises throughout the US and internationally. Nick and Serena are also the organizers of the famed San Francisco Salsa Rueda Festival that takes place every February and the historic Hotel Whitcomb.
DJ Walt Digz:
For over a decade DJ Walt Digz has been one of the most requested salsa, timba and reggaeton DJs in Northern California. Walt Digz's great song selections, mixing skills and ability to elevate the mood of any dance venue keeps him in heavy rotation at numerous Bay Area clubs and dance festivals.
About the Winery Partners:
- Ceja Vineyards is an ultra-premium Latino family owned winery founded by Amelia, Pedro, Armando and Martha Ceja – first generation Mexican-American winegrowers in the Napa and Sonoma Valleys.
- Campesino Cellars produces Rhone style wines from select single vineyards in California. Their wines are not only a reflection of those who tend the vineyards, but they also express the qualities inherited from their site specific locations.
- Mi Sueño, which translates to "my dream," is a micro-production winery that produces high-end wines from both the Napa and Sonoma valleys. Founded in 1997 by Mexican immigrant Rolando Herrera, it has grown from 200 cases of Chardonnay annually to its current production of approximately 8,000 cases.
- Robledo Family Winery produces a diversified portfolio of ultra-premium wines from Sonoma, Napa and Lake Counties. A member of the Robledo family is on hand to greet you as you enter their tasting room and will proudly share their family's' journey to achieving the "True American Dream".
- Maldonado Family Vineyards is a small-production winery located in Calistoga, a beautifully quaint town in the Napa Valley. In 1961 Lupe Maldonado moved to California from the small farming community of Atacheo, Michoacan, Mexico. In 1998, Lupe bought and developed a 10-acre vineyard in Napa. His son Hugo, a graduate in Viticulture and Enology from the UC Davis, now oversees the making of their limited production wines.
About the Promoter:
Dance Papi is the best place on the web to learn salsa and hand percussion online for free. Like Dance Papi's facebook page for updates on future events: facebook.com/dancepapi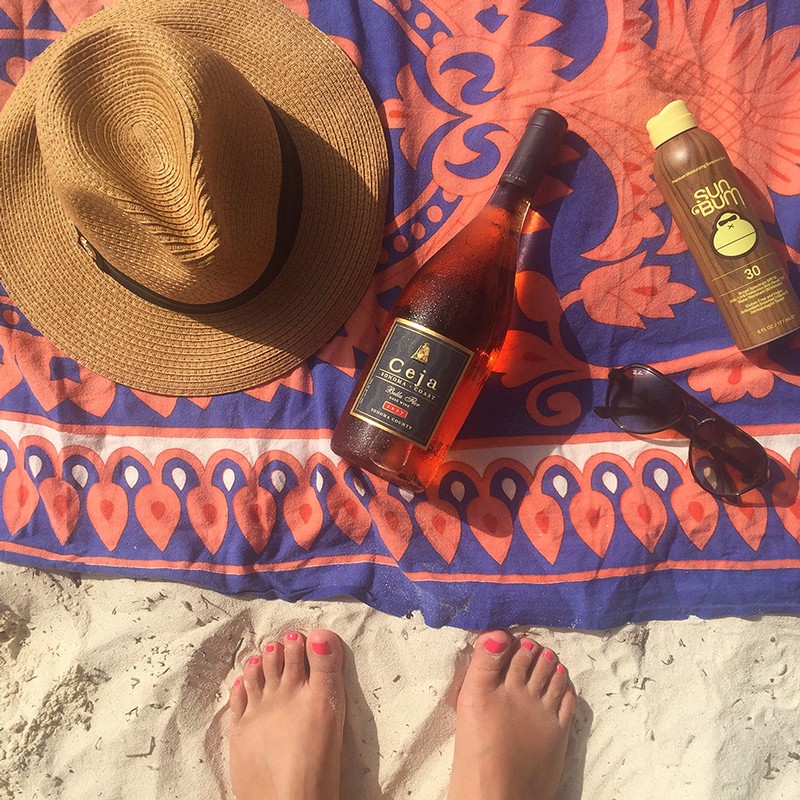 Introducing our 2017 Bella Flor Rosé of Syrah. Step into summertime while sipping on our crisp, refreshing + elegant rosé! I just got back from my bachelorette in Playa Del Carmen and this rosé was made for the beach, porch sipping, poolside enjoyment AND pairs perfectly with seafood/spicy dishes. Yes, please!
Available for purchase now! Buy through our website or in our Sonoma wine tasting room!


Saturday, August 11th, 2018
5:00 p.m. - 9:00 p.m.
$150 per person - $125 per person for club members
Join Ceja Vineyards for our 17th anniversary fiesta and lobster feast! Dine al fresco in the middle of our gorgeous Chardonnay vineyard. Enjoy tinga de res (shredded beef) tostada appetizers, play in a bocce tournament and dance under the stars with music provided by our resident DJ + more!

Main Course
Fresh Maine lobster, prawns, corn, roasted garlic, artichokes, red potatoes, Louisiana hot links (all beef), fresh sourdough baguette, drawn butter

Dessert
It's-It Ice Cream Sandwiches

SOLD OUT

This is event is for attendees 21 years old and over.

Email ariel@cejavineyards.com for more information or call (707) 255-3954.

---

Wine Club members enjoy discounted tickets, great deals on wines and more fun events like this one. Join our Wine Club family today!