Wine Quotes
Sarcasm, wit, pure brilliance – wine has inspired countless writers, aficionados, intellectuals and other passionate people to remark about this glorious beverage over the years – read on!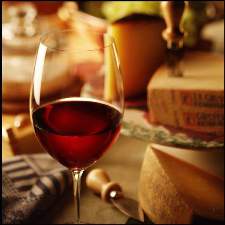 "Penicillin cures, but wine makes people happy." --- Alexander Fleming (1881-1955), the Scottish bacteriologist credited with discovering Penicillin in 1928.

"Wine is the most civilized thing in the world." --- Ernest Hemingway.

"Wine improves with age. The older I get, the better I like it." --- Anonymous

"Compromises are for relationships, not wine." --- Sir Robert Scott Caywood

"Beer is made by men, wine by God!" --- Martin Luther

"Drinking good wine with good food in good company is one of life's most civilized pleasures."--- Michael Broadbent

"Wine makes daily living easier, less hurried, with fewer tensions and more tolerance." --- Benjamin Franklin

[at his first sip of champagne] "Come quickly! I am tasting stars!" --- Dom Perignon

"Men are like wine - some turn to vinegar, but the best improve with age." --- Pope John XXIII

"Alonso of Aragon was wont to say in commendation of age, that 'age appears to be best in four things - old wood best to burn, old wine to drink, old friends to trust, and old authors to read.'" --- Francis Bacon, 1624

"I cook with wine; sometimes I even add it to the food." --- W. C. Fields

"Wine is life." --- Petronius, Roman writer

"He who aspires to be a serious wine drinker must drink claret." ("claret" is the British term for red Bordeaux) --- Samuel Johnson

"Nothing makes the future look so rosy as to contemplate it through a glass of Chambertin." --- Napoleon

"No nation is drunken where wine is cheap, and none sober where the dearness of wine substitutes ardent spirits as the common beverage." --- Thomas Jefferson

"Gentlemen, in the little moment that remains to us between the crisis and the catastrophe, we may as well drink a glass of Champagne." --- Paul Claudel

"Life is too short to drink bad wine." --- Anonymous

"Clearly, the pleasures wines afford are transitory – but so are those of the ballet, or of a musical performance. Wine is inspiring and adds greatly to the joy of living." --- Napoleon

"Wine cheers the sad, revives the old, inspires the young, makes weariness forget his toil." --- Lord Byron

"I love everything that's old: old friends, old times, old manners, old books, old wine." --- Oliver Goldsmith, She Stoops to Conquer

"Wine … offers a greater range for enjoyment and appreciation than possibly any other purely sensory thing which may be purchased." --- Ernest Hemingway

"My only regret in life is that I did not drink more Champagne." --- John Maynard Keynes

"[Making wine] is like having children; you love them all, but boy, are they different." --- Bunny Finkelstein ( co-owner of Judd's Hill Winery)

"Wine... the intellectual part of the meal." --- Alexandre Dumas, 1873

"Wine brings to light the hidden secrets of the soul, gives being to our hopes, bids the coward flight, drives dull care away, and teaches new means for the accomplishment of our wishes." --- Horace

"And wine can of their wits the wise beguile, make the sage frolic, and the serious smile." --- Alexander Pope

"A bottle of wine begs to be shared; I have never met a miserly wine lover." --- Clifton Fadiman

When it comes to wine, I tell people to throw away the vintage charts and invest in a corkscrew. The best way to learn about wine is the drinking. --- Alexis Lichine

"If food is the body of good living, wine is its soul." --- Clifton Fadiman

"I have enjoyed great health at a great age because everyday since I can remember, I have consumed a bottle of wine except when I have not felt well. Then I have consumed two bottles." --- Attributed to a Bishop of Seville

"The wine-cup is the little silver well,
Where truth, if truth there be, doth dwell."
--- William Shakespeare

"It takes a lot of beer to make good wine." --- Lou Preston, Preston Vineyards

"Wine makes every meal an occasion, every table more elegant, every day more civilized." --- André Simon

"I serve your Beaune to my friends, but your Volnay I keep for myself." --- Voltaire

When asked whether he ever confused a Bordeaux with a Burgundy in a blind tasting, British wine legend Harry Waugh replied: "Not since lunch."

"My dear girl, there are some things that are just not done, such as drinking Dom Perignon '53 above the temperature of 38° Fahrenheit." --- James Bond in Ian Fleming's Goldfinger

"Wine is at the head of all medicines; where wine is lacking, drugs are necessary." - Babylonian Talmud: Baba Bathra

A man, fallen on hard times, sold his art collection but kept his wine cellar. When asked why he did not sell his wine, he said, "A man can live without art, but not without culture." --- Anonymous

"In the order named, these are the hardest to control: Wine, Women, and Song." --- Franklin P. Adams, The Ancient Three. Dictionary of Quotations, Bergen Evans, 1968.

Bessie Braddock, a well-known socialist in England, attended a dinner party at which she was seated next to Winston Churchill who had had quite a bit to drink. She said to him, "Winston, you are drunk!" He replied, "Madame, I may be drunk, but you are ugly, and tomorrow I will be sober."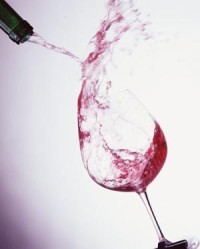 Before leaving home to serve a one year jail sentence, a "white collar" criminal was quoted as saying, "I'm not worried about the reds; they'll keep OK. But I am worried about the whites." --- Anonymous.

"The peoples of the Mediterranean began to emerge from barbarism when they learnt to cultivate the olive and the vine." --- Thucydides, Greek Historian, 5th century BCE.

"I made a mental note to watch which bottle became empty soonest, sometimes a more telling evaluation system than any other." --- Gerald Asher, On Wine, 1982

"Great news!" she said after speaking to our doctor. "I have it on the highest medical authority that you will still be alive in 10 years! You know what this means?" she asked. "Of course I know what it means," I replied. "It means we don't have to drink up all our 1985 and 1986 Château Latour at supper tonight for fear I might die with several outrageously priced wines undrunk. For the first time in years, we can go to bed sober." --- based on Russell Baker, New York Times, 12 May 1990.

"Wine is a living liquid containing no preservatives. Its life cycle comprises youth, maturity, old age, and death. When not treated with reasonable respect it will sicken and die." --- Attributed to the late Julia Child.

Filmmaker and winemaker Francis Ford Coppola says, "The two professions are almost the same. Each depends on source material and takes a lot of time to perfect. The big difference is that today's winemakers still worry about quality."

Hardly did it appear, than from my mouth it passed into my heart." -- Abbe de Challieu, 1715, upon first tasting Champagne.

"When men drink, then they are rich and successful and win lawsuits and are happy and help their friends. Quickly, bring me a beaker of wine, so that I may wet my mind and say something clever." --- Aristophanes, The Knights, 424 B. C. E.

"She gets to keep the chalet and the Rolls, I want the Montrachet." --- Anonymous, Forbes Magazine, May 6, 1996.

"One should write not unskillfully in the running hand, be able to sing in a pleasing voice, and keep good time to music; and, lastly, a man should not refuse a little wine when it is pressed upon him." --- Yoshida Kenko, Essays in Idleness, c. 1340

"Before I was born my mother was in great agony of spirit and in a tragic situation. She could take no food except iced oysters and champagne. If people ask me when I began to dance, I reply 'In my mother's womb, probably as a result of the oysters and Champagne.'" --- Attributed to Isadora Duncan

"Wine makes a man more pleased with himself; I do not say it makes him more pleasing to others." --- Samuel Johnson, April 28, 1778

"We may lay in a stock of pleasures as we would lay in a stock of wine, but if we defer tasting them too long, we shall find that both are soured by age." -- Charles Caleb Colton

Presenting the cork is wine nonsense, a ritual invented by captains and sommeliers. The wine snob doesn't resent ritual. There is infinite ritual in the etiquette of serving wine. But most of it at least hints at style or purpose. Placing an unsightly cork on the tablecloth hints at absurdity. --- The Official Guide to Wine Snobbery, Leonard S. Bernstein, 1982.

"In victory, you deserve champagne; in defeat, you need it." --- Many sources, including Kevin Zraly, Windows on the World Complete Wine Course, 1997.

"Clearly, the pleasures wines afford are transitory, but so are those of the ballet or of a musical performance. Wine is inspiring and adds greatly to the joy of living." --- Napoleon

"A [restaurant] wine list is praised and given awards for reasons that have little to do with its real purpose, as if it existed only to be admired passively, like a stamp collection. A wine list is good only when it functions well in tandem with a menu." --- Gerald Asher

"Writing in my sixty-fourth year, I can truthfully say that since I reached the age of discretion I have consistently drunk more than most people would say is good for me. Nor did I regret it. Wine has been for me a firm friend and a wise counselor. Often...wine has shown me matters in their true perspective, and has, as though by the touch of a magic wand, reduced great disasters to small inconveniences. Wine has lit up for me the pages of literature and revealed in life romance lurking in the commonplace. Wine has made me bold but not foolish; has induced me to say silly things but not to do them." --- Duff Cooper, Old Men Forget.

"A man will be eloquent if you give him good wine." --- Ralph Waldo Emerson, Representative Man

"Wine experts can't resist making predictions. In 1990, wine lover Richard Nixon prophesied that the Chinese would someday match the French in the quality of their wines; this despite a Chinese carte des vins that featured sweet red wine and a grape called Cow's Nipple. In the mid-1980s, a well-known New York wine merchant asserted that an $8 Cabernet from Chile was as good as Lafite, and auction prices would eventually reflect this little-known fact. Wine coolers too, as I recall, were expected to expose a vast new market to the pleasures of wine drinking. The coolers bombed, [a nice bottle of Lafite will set you back $250 or more], and Chilean cabernet is still mostly eight bucks." --- Stephen Tanzer, Forbes, May 6, 1996

On drinking the wines of Bordeaux: "The French drink them young, so a Socialist government won't take them. The English drink them old, so they can show their friends cobwebs and dusty bottles. The American drink them exactly when they are ready, because they don't know any better." --- Anonymous

"For in the hand of the Lord there is a cup, and the wine is red." --- Psalms 75:8

Making good wine is a skill; making fine wine is an art. --- Robert Mondavi

"I was in love with a beautiful blonde once. She drove me to drink; that's the one thing I'm indebted to her for." --- W. C. Fields in Never Give a Sucker an Even Break

"There is nothing like wine for conjuring up feelings of contentment and goodwill. It is less of a drink than an experience, an evocation, a spirit. It produces sensations that defy description." --- Thomas Conklin, Wine: A Primer

"I am certain that the good Lord never intended grapes to be made into grape jelly." --- Attributed to Fiorello La Guardia, former mayor of New York City

"When it comes to wine, I tell people to throw away the vintage charts and invest in a corkscrew. The best way to learn about wine is the drinking." --- Alexis Lichine

For when the wine is in, the wit is out.
Thomas Becon (1512–1567)
Catechism, 375

The air is like a draught of wine.
The undertaker cleans his sign,
The Hull express goes off the line,
When it's raspberry time in Runcorn.
Noel Coward (1899-1973)
On With the Dance, 'Poor Little Rich Girl'

Good wine is a good familiar creature if it be well used.
William Shakespeare (1564-1616)
Othello, II. iii. (315)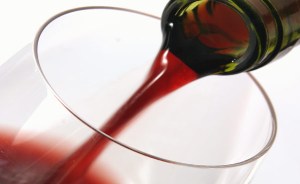 You need not hang up the ivy branch over the wine that will sell.—Publius Syrius (c. 43 BC)
Maxim 968

Good wine needs no bush.
William Shakespeare (1564-1616)
As You Like It, Epilogue.

To happy convents, bosomed deep in vines,
Where slumber abbots, purple as their wines.
Alexander Pope (1688-1744)
The Dunciad, Bk iv. 30

A man may surely be allowed to take a glass of wine by his own fireside.
Richard Brinsley Sheridan
Refreshing himself at the Piazza Coffee House as his Drury Lane theatre in went up in flames on 24th February 1809. Quoted in Thomas Moore, Memoirs of the Life of Sheridan, Vol. ii. Ch. 20 (His mistress, Lady Bessborough, said 'Sheridan is never sober for a moment'.)

After-dinner talk
Across the walnuts and the wine.
Alfred Lord Tennyson (1809-1892)
The Miller's Daughter, 31

Pour out the wine without restraint or stay,
Pour not by cups, but by the bellyful,
Pour out to all that wull.
Edmund Spenser (1552?-1599)
Epithalamion, 250

Go, little book, and wish to all
Flowers in the garden, meat in the hall,
A bin of wine, a spice of wit,
A house with lawns enclosing it,
A living river by the door,
A nightingale in the sycamore!
Robert Louis Stevenson (1850-1894)
Underwoods, I. 1, 'Envoy'

Seamen three! what men be ye?
Gotham's three Wise Men we be.
Whither in your bowl so free?
To rake the moon from out the sea.
The bowl goes trim. The moon doth shine,
And our ballast is old wine.
T.L. Peacock (1785-1866)
Nightmare Abbey, Ch. 11, 'Three Men of Gotham'

Ah, wasteful woman, she who may
On her sweet self set her own price,
Knowing man cannot choose but pay,
How has she cheapened paradise;
How given for nought her priceless gift,
How spoiled the bread and spilled the wine,
Which, spent with due respective thrift,
Had made brutes men and men divine.
Coventry Patmore (1823-1896)
The Angel in the House, Bk i. 3, Prelude 3

A man not old, but mellow, like good wine,
Stephen Phillips (1845-1915)
Ulysses, III. ii

His element is so fine
Being sharpened by his death,
To drink from the wine-breath
While our gross palates drink from the whole wine.
W.B.Yeats (1865-1939)
All Souls' Night

Fill high the cup with Samian wine!
Lord Byron (1788–1824)
Don Juan, III. 86. 9

Go fetch to me a pint o' wine,
An' fill it in a silver tassie.
Robert Burns (1759-1796)
Go Fetch to me a Pint o' Wine

And Noah he often said to his wife when he sat down to dine,
'I don't care where the water goes if it doesn't get into the wine'.
G.K. Chesterton(1874–1936)
Wine and Water

Souls of poets dead and gone,
What Elysium have ye known,
Happy field or mossy cavern,
Choicer than the Mermaid Tavern?
Have ye tippled drink more fine
Than mine host's Canary wine?
John Keats (1795–1821)
Lines on the Mermaid Tavern

Wino Forever
Johnny Depp
(The tattoo once read 'Winona Forever'!)

Wine buffs write and talk as though the food and wine will be in your mouth at the same time, that one is there to be poured over the other. This is bullshit. Gustatory enjoyment comes from food and wine and cigars of your liking. So far no one has said that a Monte Cristo is the only cigar to smoke after Armagnac, Romeo and Juliet after Calvados ... but the time may yet come.
Clement Freud
"...No-one Else Has Complained"

When I find someone I respect writing about an edgy, nervous wine that dithered in the glass, I cringe. When I hear someone I don't respect talking about an austere, unforgiving wine, I turn a bit austere and unforgiving myself. When I come across stuff like that and remember about the figs and bananas, I want to snigger uneasily. You can call a wine red, and dry, and strong, and pleasant. After that, watch out....
Kingsley Amis
Everyday Drinking

Here's to the corkscrew - a useful key to unlock the storehouse of wit, the treasury of laughter, the front door of fellowship, and the gate of pleasant folly.
W.E.P. French
(From the wine list of Commander's Palace in New Orleans, LA courtesy of John McDonald, Dallas, TX)

The wines that one best remembers are not necessarily the finest that one has ever tasted, and the highest quality may fail to delight so much as some far more humble beverage drunk in more favorable surroundings.
H. Warner Allen
(From the wine list of Commander's Palace in New Orleans, LA courtesy of John McDonald, Dallas, TX)

... the odour of Burgundy, and the smell of French sauces, and the sight of clean napkins and long loaves, knocked as a very welcome visitor at the door of our inner man.
Jerome K. Jerome
Three Men in a Boat

Let your boat of life be light, packed with only what you need - a homely home and simple pleasures, one or two friends, worth the name, someone to love and someone to love you, a cat, a dog, and a pipe or two, enough to eat and enough to wear, and a little more than enough to drink; for thirst is a dangerous thing.
Jerome K. Jerome
Three Men in a Boat

He said that few people had intellectual resources sufficient to forgo the pleasures of wine. They could not otherwise contrive how to fill the interval between dinner and supper.
Samuel Johnson
Boswell's Life of Johnson

I can certainly see that you know your wine. Most of the guests who stay here wouldn't know the difference between Bordeaux and Claret.
John Cleese (Basil Fawlty)
Fawlty Towers

If God forbade drinking, would He have made wine so good?

Cardinal Richeleu

Wine is the drink of the gods, milk the drink of babies, tea the drink of women, and water the drink of beasts.
John Stuart Blackie

There is not the hundredth part of the wine consumed in this kingdom that there ought to be. Our foggy climate wants help.
Jane Austen
Northanger Abbey

Let us have wine and women, mirth and laughter,
Sermons and soda-water the day after.
Lord Byron
Don Juan

Wine and wenches empty men's purses
English Proverb

Drink no longer water, but use a little wine for thy stomach's sake and thine often infirmities
1 Timothy, 5:23

There is a devil in every berry of the grape.
The Koran

Wine gives us liberty, love takes it away.
Wine makes us princes, love makes us beggars.
Wycherly
The Country Life

It is well to remember that there are five reasons for drinking: the arrival of a friend; one's present or future thirst; the excellence of the wine; or any other reason.
Latin saying

A little saint best fits a little shrine,
A little prop best fits a little vine,
As my small cruse best fits my little wine.
Robert Herrick (1591–1674)
'A Ternary of Littles'

Drink wine, and you will sleep well. Sleep, and you will not sin. Avoid sin, and you will be saved. Ergo, drink wine and be saved.
Medieval German saying

Wine ... cheereth God and man.
Judges, 9:13

A man cannot make him laugh - but that's no marvel; he drinks no wine.
SHAKESPEARE
Henry IV Part 2

In vino veritas
Pliny
Historia Naturalis

Wine is bottled poetry.
Robert Louis Stevenson

Poetry is devil's wine.
St. Augustine

Good wine ruins the purse; bad wine ruins the stomach
Spanish saying

The best use of bad wine is to drive away poor relations.
French proverb

I like best the wine drunk at the cost of others.
Diogenes the Cynic

The wine seems to be very closed-in and seems to have entered a dumb stage. Sort of a Marcel Meursault.
Paul S. Winalski

Burgundy for kings, champagne for duchesses, claret for gentlemen.
Anon French Proverb

He who loves not wine, women and song remains a fool his whole life long.
Martin Luther, 1777

God made only water, but man made wine.
Vixtor Hugo, 1856

Wine is the most healthful and most hygienic of beverages.
Louis Pasteur

What though youth gave love and roses age still leaves us friends and wine.
Thomas Moore

Up to the age of forty eating is beneficial. After forty, drinking.
The Talmud, 200BC

Wine rejoices the heart of man and joy is the mother of all virtues.
Johann Wolfgang von Goethe, 1771

The great evil of wine is that it first seizes the feet, it is a crafty wrestler.
Titus Maccius, 190 BC

Thou hast showed thy people hard things: Thou hast made us to drink the wine of astonishment.
The Book of Psalms, 60:3

Wine that maketh glad the heart of man.
The Book of Psalms, 104:15

Give strong drink unto him that is ready to perish, and wine unto those that be of heavy hearts.
Let him drink, and forget his poverty, and remember his misery no more.
The Proverbs, 31:6 - 7

How much better is thy love than wine!
The Song of Solomon, 4:10

Like the best wine . . . that goeth down sweetly, causing the lips of those that are asleep to speak.
The Song of Solomon, 7:9

They are drunken, but not with wine; they stagger, but not with strong drink.
The Book of the Prophet Isaiah, 29:9

Forsake not an old friend; for the new is not comparable to him: a new friend is as new wine; when it is old, thou shalt drink it with pleasure.
The Wisdom of Jesus the Son of Sirach or Ecclesiasticus, 9:10

Neither do men put new wine into old bottles.
The Gospel According to Saint Matthew, 9:17

Drink no longer water, but use a little wine for thy stomach's sake.
The First Epistle of Paul the Apostle to Timothy, 5:23

The wine urges me on, the bewitching wine, which sets even a wise man to singing and to laughing gently and rouses him up to dance and brings forth words which were better unspoken.
Homer
The Odyssey, bk. XIV, l. 463

Wine is a peep-hole on a man.
Alcaeus c. 625 - c. 575 B.C.
Fragment 104

Bring water, bring wine, boy! Bring flowering garlands to me! Yes, bring them, so that I may try a bout with love.
Anacreon c. 570 - c. 480 B.C.
Fragment 27

It is better to hide ignorance, but it is hard to do this when we relax over wine.
Heraclitus c. 540 - c. 480 B.C.
On the Universe, fragment 108

Mankind . . . possesses two supreme blessings. First of these is the goddess Demeter, or Earth whichever name you choose to call her by. It was she who gave to man his nourishment of grain. But after her there came the son of Semele, who matched her present by inventing liquid wine as his gift to man. For filled with that good gift, suffering mankind forgets its grief; from it comes sleep; with it oblivion of the troubles of the day. There is no other medicine for misery.
Euripides c. 485 - 406 B.C.
The Bacchae [c. 407 B.C.], l. 274

When men drink, then they are rich and successful and win lawsuits and are happy and help their friends.
Quickly, bring me a beaker of wine, so that I may wet my mind and say something clever.
Aristophanes c. 450 - 385 B.
Knights [424 B.C.], l. 92

I intend to die in a tavern; let the wine be placed near my dying mouth, so that when the choirs of angels come, they may say, "God be merciful to this drinker!"
Walter Map [Mapes] c. 1140 - c. 1210
De Nugis Curialium

One should write not unskillfully in the running hand, be able to sing in a pleasing voice and keep good time to music; and, lastly, a man should not refuse a little wine when it is pressed upon him.
Yoshida Kenko 1283 - 1350
Tsurezure - Gusa (Essays in Idleness) [c. 1340]

Alonso of Aragon was wont to say in commendation of age, that age appears to be best in four things - old wood best to burn, old wine to drink, old friends to trust, and old authors to read.
Francis Bacon 1561 - 1626
Apothegms [1624], no. 97

I am falser than vows made in wine.
William Shakespeare 1564 - 1616
As You Like It [1599 - 1600], act III, sc. v, l. 73

Drink to me only with thine eyes,
And I will pledge with mine;
Or leave a kiss but in the cup
And I'll not look for wine.
Ben Jonson c. 1573 - 1637
The Forest [1616], To Celia, st. 1

I may not here omit those two main plagues and common dotages of human kind, wine and women, which have infatuated and besotted myriads of people; they go commonly together.
Robert Burton 1577 - 1640
The Anatomy of Melancholy [1621 - 1651], pt. I, sec. 2, member 3, subsec. 13

Is not old wine wholesomest, old pippins toothsomest, old wood burn brightest, old linen wash whitest? Old soldiers, sweethearts, are surest, and old lovers are soundest.
John Webster c. 1580 - c. 1625
Westward Hoe [1607], (in collaboration with DEKKER), act II, sc. ii

Thanks be to God, since my leaving drinking of wine, I do find myself much better, and do mind my business better, and do spend less money, and less time lost in idle company.
Samuel Pepys 1633 - 1703
Diary, January 26, 1662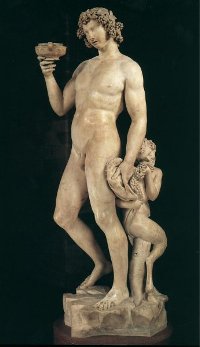 If all be true that I do think,
There are five reasons we should drink:
Good wine - a friend - or being dry -
Or lest we should be by and by -
Or any other reason why.
Henry Aldrich 1647 - 1710
Five Reasons for Drinking

Some of the most dreadful mischiefs that afflict mankind proceed from wine; it is the cause of disease, quarrels, sedition, idleness, aversion to labor, and every species of domestic disorder.
François de Salignac de la Mothe Fénelon 1651 - 1715
Télémaque [1699], bk. X

From wine what sudden friendship springs!
John Gay 1685 - 1732
Fables, pt. II [1738], The Squire and His Cur

Fill ev'ry glass, for wine inspires us,
And fires us
With courage, love and joy.
Women and wine should life employ.
Is there ought else on earth desirous?
John Gay 1685 - 1732
The Beggar's Opera [1728], act II, sc. i, air 19

And we meet, with champagne and a chicken, at last.
Lady Mary Wortley Montagu 1689 - 1762
The Lover [1748]

Claret is the liquor for boys; port for men; but he who aspires to be a hero must drink brandy.
Samuel Johnson 1709 - 1784
From JAMES BOSWELL, Life of Johnson [1791], April 7, 1779

Who does not love wine, women, and song
Remains a fool his whole life long.
Johann Heinrich Voss 1751 - 1826
Attributed

What though youth gave love and roses,
Age still leaves us friends and wine.
Thomas Moore 1779 - 1852
National Airs [1815], Spring and Autumn, st. 1

Souls of Poets dead and gone,
What Elysium have ye known,
Happy field or mossy cavern,
Choicer than the Mermaid Tavern?
Have ye tippled drink more fine
Than mine host's Canary wine?
John Keats 1795 - 1821
Poems [1820], Lines on the Mermaid Tavern

Upon the first goblet he read this inscription, monkey wine; upon the second, lion wine; upon the third, sheep wine; upon the fourth, swine wine. These four inscriptions expressed the four descending degrees of drunkenness: the first, that which enlivens; the second, that which irritates; the third, that which stupefies; finally the last, that which brutalizes.
Victor Hugo 1802 - 1885
Les Misérables [1862], Cosette, bk. VI, ch. 9