January 9, 2017 | Behind The Scenes | Dalia Ceja
Behind the Vines: Meet Amelia Morán Ceja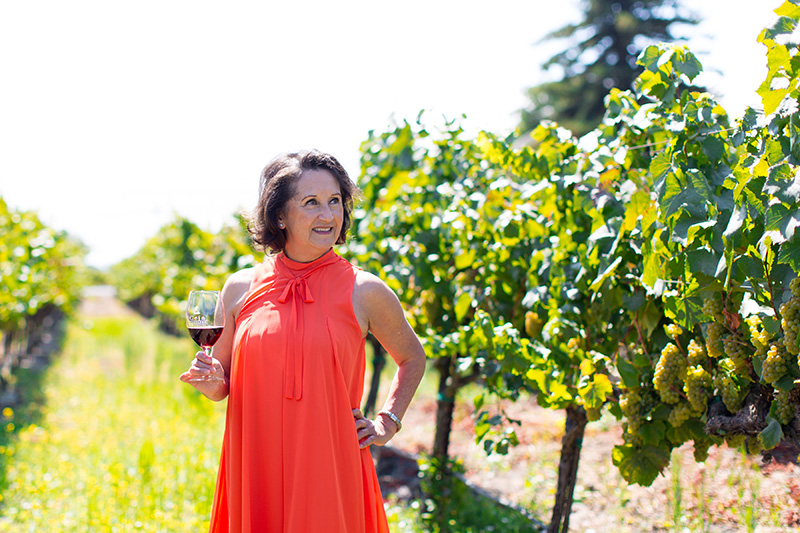 Behind the Vines: Meet Amelia Morán Ceja, President & Founder
Her philosophy: Amelia Morán Ceja reveals her conviction that the diligent pursuit of a passion is key to success. She notes, "My grandmother told me, whatever you do, if you love it and learn everything you can about it, you will always be successful."
Amelia's love affair with food started in Las Flores, Jalisco, Mexico, where she began cooking on her own at the age of eight in the farm kitchen of a strong maternal grandmother. "Mamá Chepa" taught Amelia to cook with fresh, home grown ingredients. When Amelia joined her father, Felipe Morán, in Rutherford in 1967, Amelia threw herself into her new world. On her first weekend in the Napa Valley, Amelia was in the vineyard, harvesting with a knife that seemed half the size of the petite 12-year old.
Along with her key roles at Ceja Vineyards, some of her other passions include social justice causes and giving back to the community. She's the recipient of the 2016 Dolores Huerta Farmworker Justice Award and she's honored to share her story as the Keynote Speaker at the upcoming MLK Monday Community Celebration. Join her for a community gathering celebrating the life of Dr. Martin Luther King while continuing his legacy through a day of action and compassion.
MLK Monday Community Celebration Event - Everyone is Welcome!
When: Monday, January 16th, 2017
Where: St. John the Baptist Catholic Church
Address: 960 Caymus St, Napa Ca 94559
Time: 7pm
Cost: Free

Photo by Sarah Deragon
Comments
Commenting has been turned off.