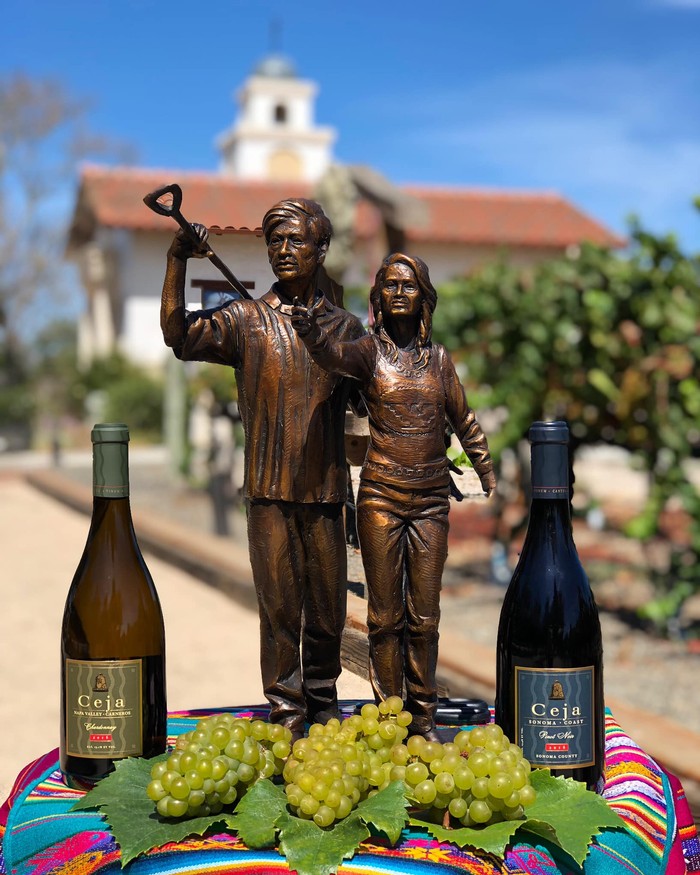 A Toast to Cesar Chávez Day!
Historical bronze statue of Cesar Chávez + Dolores Huerta at Ceja Vineyards. Today celebrates the birth and legacy of the civil rights and labor movement activist Cesar Chavez. Farmworkers today are on the front lines of the COVID-19 crisis, feeding families in California and across the nation.
On Cesar Chavez Day, we honor him and all farmworkers that help put food on our tables and harvest our grapes to make legendary wines from Napa + Sonoma Valley. We have the utmost respect for Farmworkers (campesinos) because that is how our familia was introduced to the wine industry. Today and everyday we raise our wine glasses and toast to farmworkers all over the world.
Muchas gracias campesinos y salud!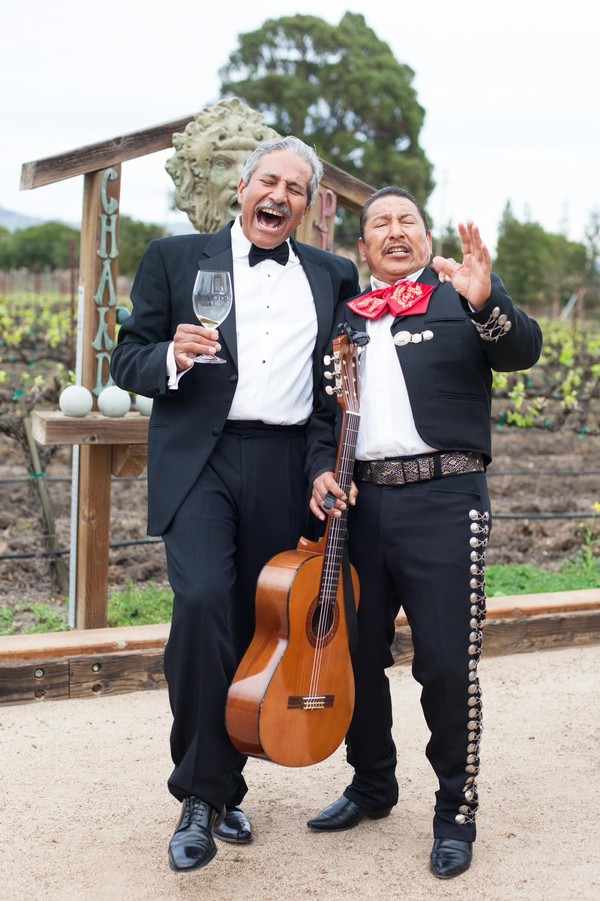 Feliz cumpleaños to one of our founders who also happens to be my dad, Pedro Ceja!
May this year bring you a bountiful display of mariachis singing and drinking Ceja Pinot Noir in your honor (his favorite varietal). Please join me in wishing him a very happy birthday. Cheers to the coolest new abuelito (Papa Pedro) to your nine month old granddaughter, Luna Isabella.
I only hope that she inherits your love of singing and dancing to Mariachi music. Abrazos!