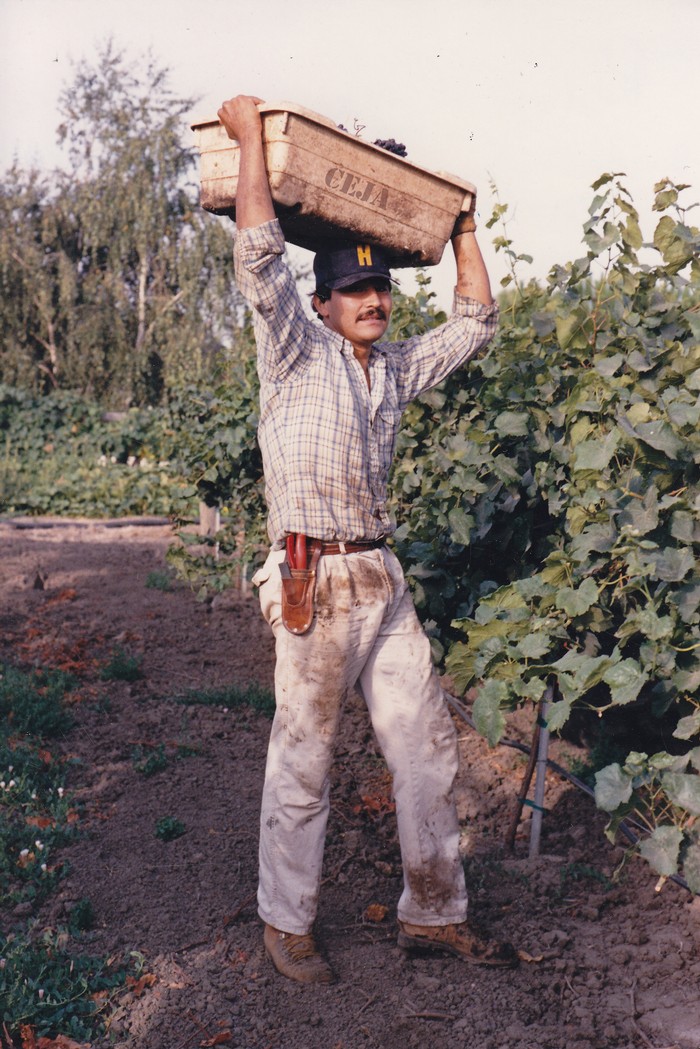 Pedro Ceja harvesting grapes in 1982
Behind The Vines: Meet Pedro Ceja, Founder & Engineer
If there's a way to build it, Pedro Ceja will find it. Coming as he did to the Napa Valley at the age of 12 and working with his father—a bracero—Pedro's heart has always been in Napa's vineyards and the pursuit to leave a legacy of the Ceja familia.
Pedro, who graduated from Napa Valley College in 1977 with a degree in electrical engineering, is a great fan and supporter of the NVC where he studied telecommunications, electronics and radio frequencies is grateful for the education he received. "The NVC gave me the opportunity to secure my future and my existing job as an electrical engineer with Thermo Fisher Scientific, Inc." The company is the world leader in scientific products and services with revenues of $17 billion and approximately 50,000 employees in 50 countries. The company's mission is "to enable our customers to make the world healthier, cleaner and safer."
Pedro knows from his work as an engineer that even the simplest product represents a lot of skill and work. He brings a forward-looking practicality and analytical eye to the family's expanding the Ceja winery plans. "Creating a beach with one grain of sand at a time is a lot of work." As Pedro unfurls the architect's rendering of the new winery building that Pedro designed many times in his mind over the years, there's an understated pride in his explanation of each detail. There's also a sense that this milestone in the life of the family is only the beginning of a long future that Pedro can already see.