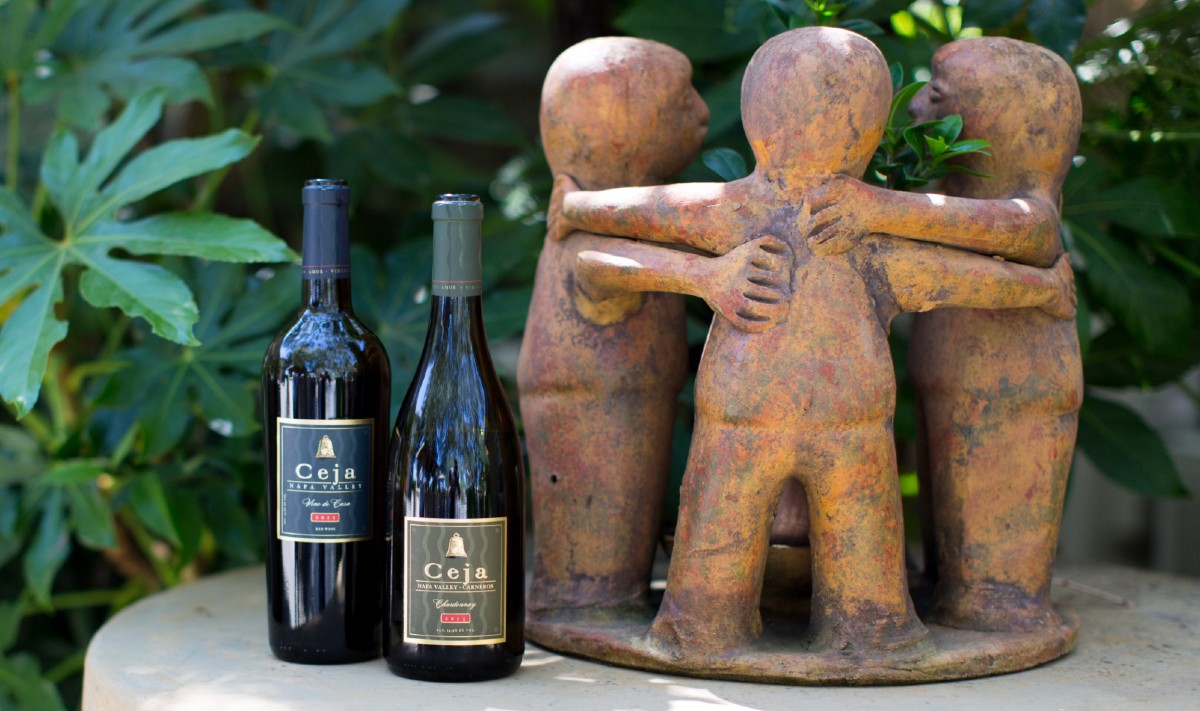 Dear Friends & Family,
In this time of uncertainty the safety of our team members, our guests and our community is our top priority. Our thoughts are with you and your families.

Earlier this week we closed our wine tasting salon in Sonoma and have suspended visits until further notice. We hope to reopen soon, and we look forward to welcoming you back to share a glass of our delicious wine paired with great conversation.
In the meantime, we invite you to bring Ceja Vineyards home. Our online store and shipping warehouse are fully operational and ready to send you your favorite wines. Shop now and enjoy the following offers:
15% off when you mix & match 6+ bottles
$10 flat rate ground shipping on 6+ bottles
~~~
Wine club members receive an additional 5% off all wine orders during this period
Vinum Members 15% off → Now 20% off
Cantus Members 20% off → Now 25% off
Amor Members 25% off → Now 30% off
(All wine club members qualify for $10 flat rate ground shipping on 3+ bottles)
We are also available to take your wine orders by email and phone and to answer any questions:
By email: wine@cejavineyards.com
By phone: 707-255-3954
---
We are united as a small family business and are forever grateful for our local and national community of supporters. Together we will get through this challenging time and we hope we can continue to bring joy into your life through the wines we make and the stories we share.
Un abrazo fuerte,
The Ceja Vineyards Team
---
Follow Ceja Vineyards on social media as we'll continue to post updates plus food and wine pairing suggestions and other creative content to satisfy your wine cravings: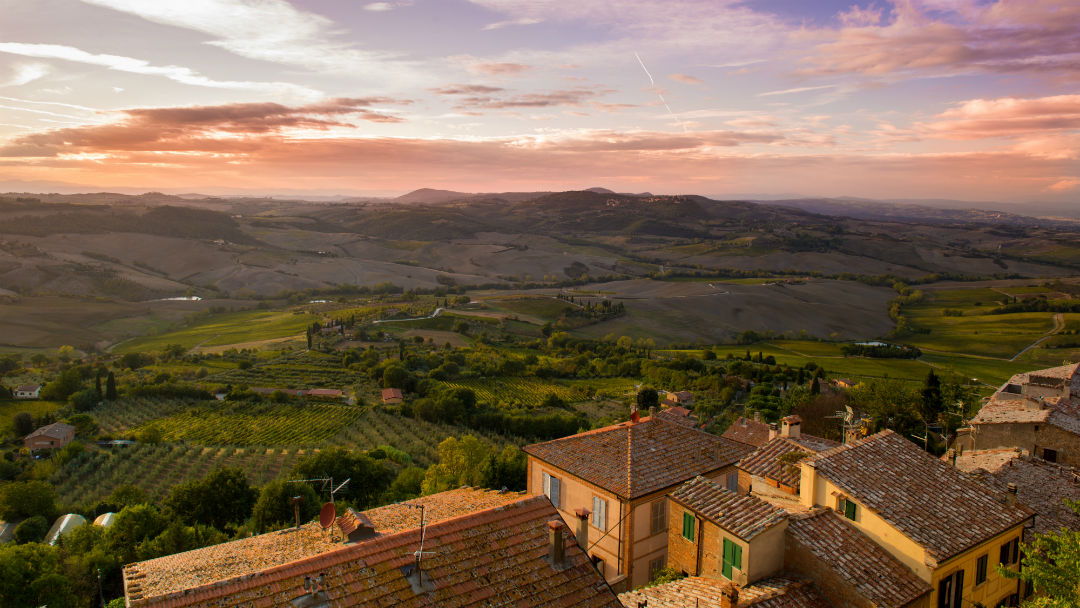 From romantic cities to foodie havens and artistic epicenters, this itinerary hosted by Amelia Ceja will enliven all your senses. Embark in Lyon, France's culinary capital, and enjoy an evening illumination cruise. Savor the beauty of legendary vineyards and imbibe in local vintages like Beaujolais and Côtes du Rhône. You can even become an expert in all things culinary: go in search of the highly prized "Black Diamond" truffles; learn how to pair chocolate with wine; and discover how olives turn into the Mediterranean's nectar, olive oil. Trace the steps of famous artists in Arles and Carriéres de Lumiéres before your return flight home.
7- night cruise | October 29 - November 5, 2020 | aboard AmaCello
Extra included features only on wine cruises
Special tours and tastings at local wineries and private cellars
Learn about winemaking in renowned vineyards
Onboard wine pairings with award-winning cuisine
Amelia Ceja will lead tastings and discussions
Included with your fare
7 nights deluxe accommodation in river view stateroom
Unlimited wine, beer and soft drinks with lunch and dinner onboard
Fine dining at The Chef's Table and Main Restaurant
Sip & Sail Cocktail Hour
Captain's Gala Dinner and Cocktail Reception
Exclusive Wine Cruise features including tastings, tours and discussions
Complimentary Wi-Fi access on board
A variety of guided shore excursions in every port
Complimentary bicycles and helmets
Cities & Sights
Lyon → Vienne →Tournon → Avignon → Grignan → Arles → Les Baux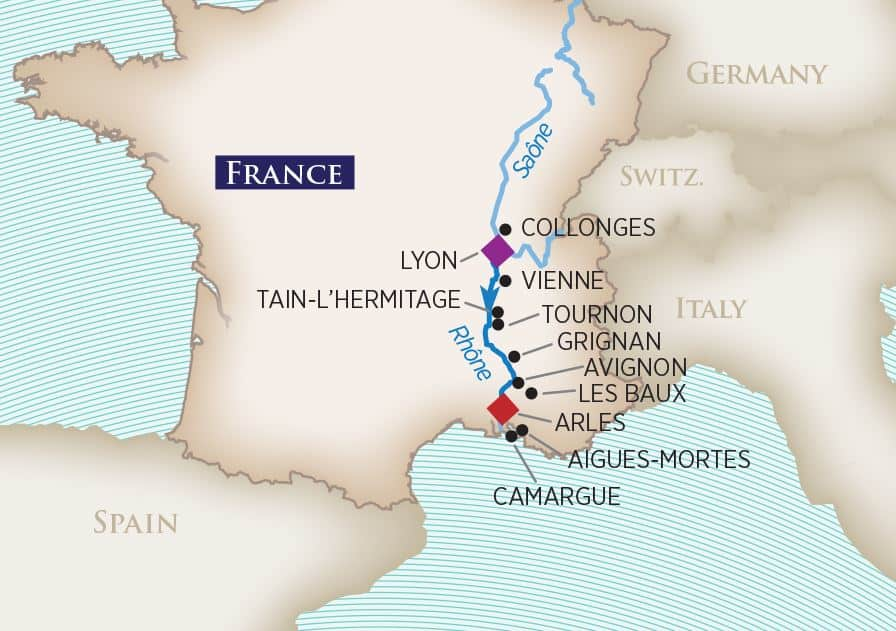 To book this exclusive wine cruise, or for more information contact:
Patty Hoey at AAA Travel
707-252-5619 • patty.hoey@norcal.aaa.com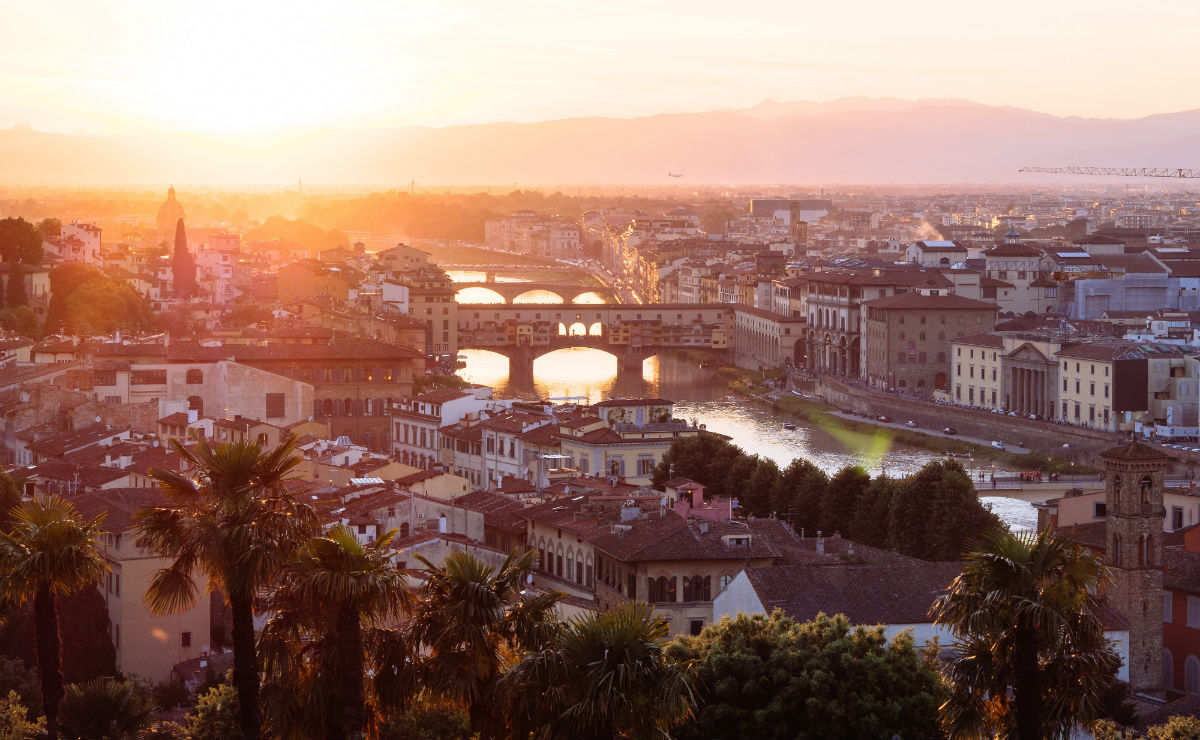 Join your host Amelia Ceja for an unforgettable wine cruise experience on the extraordinary Celebrity Edge. Step aboard the stunning Celebrity Edge for a 7-night journey from Rome, Italy to Barcelona, Spain.
June 15 - 22, 2019 | Aboard Celebrity Edge
Sailing From Rome (Civitavecchia), Italy
Enjoy these private Ceja Vineyards events with Amelia Ceja
- Welcome aboard wine reception
- Exclusive wine pairing luncheon with Amelia Ceja
- Behind-the-scenes tour of Celebrity's culinary operations
- 1 hour cooking demonstration paired with Ceja Vineyards wines
- 1 hour wine tasting featuring Ceja Vineyards wines
- 1 hour farewell Salsa Dance Party
Exclusive to the Celebrity Edge
- The Magic Carpet – Movable cantilevered platform
- Infinite Verandas – Transformed staterooms
- King sized beds with Cashmere Bedding Collection
- Eden – Three stories of windows in a garden oasis
- Rooftop garden – a living urban playscape
- Martini-shaped hot tubs
- Outward facing pool deck
- Solarium – Adults-only sanctuary
- 18 unique restaurants
Celebrity Edge
Luxurious, High Tech Staterooms – Designed with all the right tasteful details. Retreat to your private haven that offers Cashmere Bedding Collection, embroidered robes, lemongrass scented bath products, flat screen smart TVs and state-of-the-art design and technology.
Extraordinary Service – That is smartly attentive not tediously formal, A staff person for nearly every two guests ensures you can fully escape your everyday. Sommeliers providing insights on new emerging wines. And rooms that are attended to twice a day so that even the smallest details are covered.
Exceptional Dining – Favorites and soon to be favorites served in 18 distinctive restaurants. Enjoy menus crafted by a James Beard-nominated chef that change each evening in one of a kind dining rooms.
Ports Include: Naples, Italy | Monte Carlo, Monaco | Cannes, France | Palma De Mallorca, Spain | Barcelona, Spain

To book this exclusive wine cruise, or for more information contact:
Patty Hoey at AAA Travel
707-252-5619 • patty.hoey@norcal.aaa.com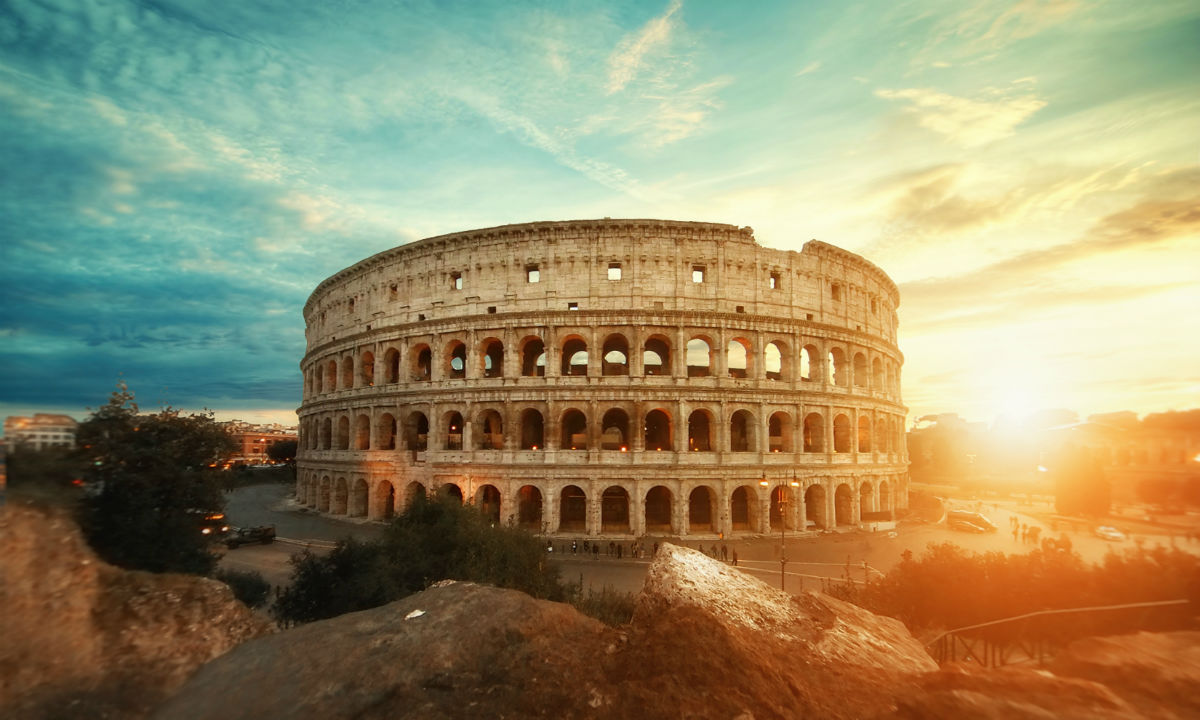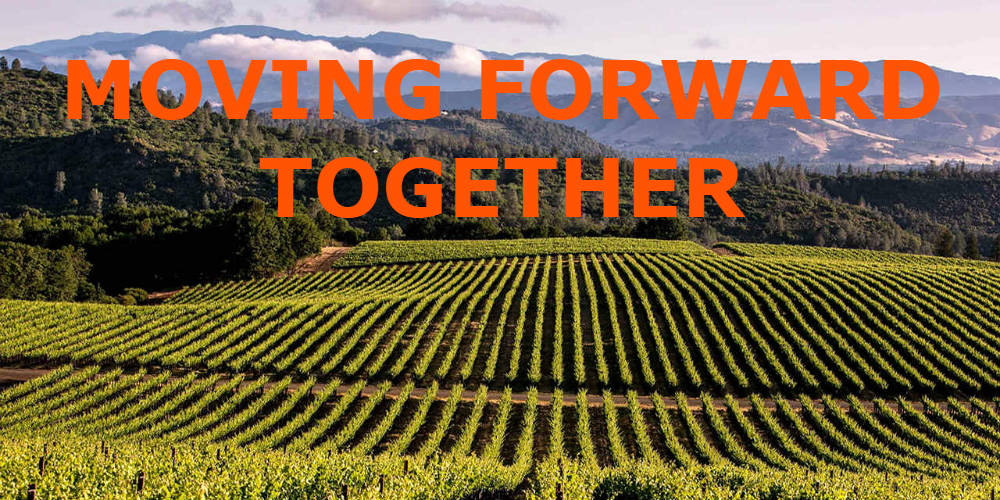 Dear Friends:
We're touched by the outpouring of concern, well wishes and support we've received over the past 10 days. We're fortunate our family and our Ceja team members and their families are safe and our properties were not affected by the wildfires. We extend our deepest appreciation to the brave firefighters, first responders and community members for their tireless efforts.
We're pleased to announce our wine tasting salon in Sonoma will reopen tomorrow, October 20th, at 11:00am. We encourage you to visit us to enjoy our delicious wines and legendary hospitality and please also support our wine country community in the Napa and Sonoma counties.

In a continued effort to raise funds to support all those impacted by these tragic fires, Ceja Vineyards will be donating 25% of online wine sales from October 19th to October 31th, to the Napa Valley Community Foundation Disaster Relief Fund and the Sonoma County Community Foundation Resilience Fund.
We're grateful for your friendship and loyalty and we look forward to hosting you in our beautiful valleys soon! Wine country welcomes you back!
¡Salud!
Amelia Morán Ceja, President


Join Ceja Vineyards and travel on the melodious Danube through four European countries experiencing some of the region's most celebrated wines and sights in Europe's heartland. Savor the flavors of the Wachau Valley with delightfully nuanced Rieslings and Grüner Veltliners. Enliven your palatte with apricots and sweets in Dürnstein, goulash in Budapest, Bratwurst in Regensburg and pretzels in Bavaria. And all along the way, be tempted by the sights and sounds which have inspired musicians, poets and artists throughout the centuries. Begin your cruise in Budapest, continuing on to Vienna. Visit the spectacular Benedictine Abbey in Melk and explore charming medieval towns.
NOVEMBER 4 - 11, 2018 | ABOARD THE AMALEA
COUNTRIES: AUSTRIA, GERMANY, HUNGARY
RIVERS: DANUBE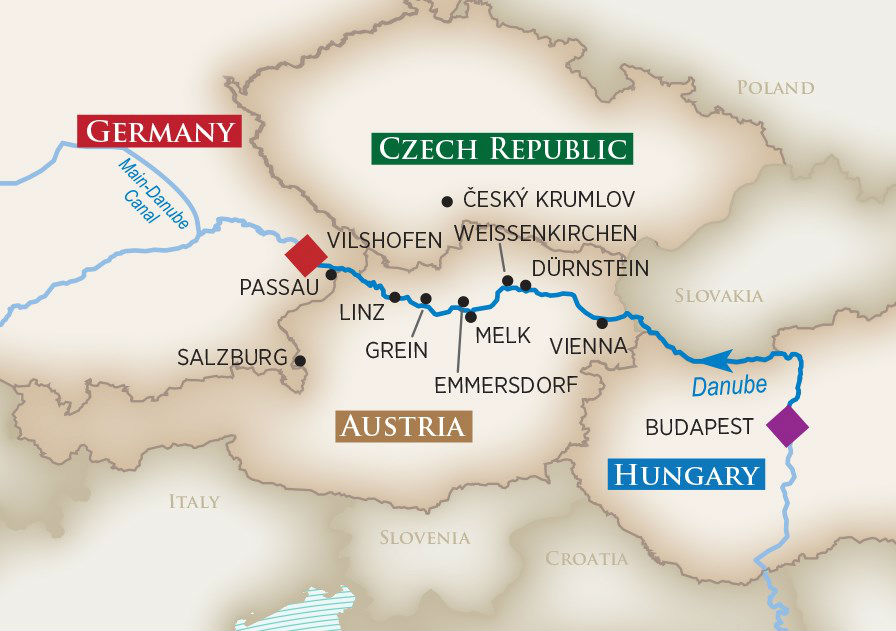 To book this exclusive wine cruise, or for more information contact:
Patty Hoey at AAA Travel
707-252-5619 • patty.hoey@norcal.aaa.com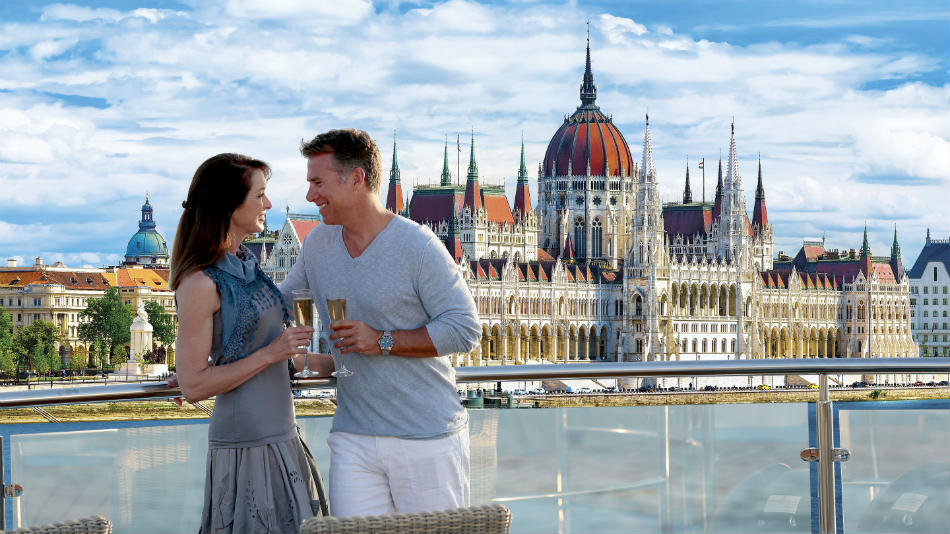 Amelia Ceja pairs four of her favorite cheeses from around the world with wines from Ceja Vineyards. Humbolt Fog, Petit Basque, Mimolette and Cambozola take center stage!

Paella is a Valencian rice dish that originated in its modern form in the mid-19th century near lake Albufera, a lagoon in Valencia, on the east coast of Spain. Many non-Spaniards view paella as Spain's national dish, but most Spaniards consider it to be a regional Valencian dish. Valencians, in turn, regard paella as one of their identifying symbols. In this video Amelia Ceja prepares Paella Mixta, a free-style combination of meat, seafood, vegetables and beans.

Mother and daughter duo, Amelia and Dalia Ceja, create traditional corn tacos of chicken and potato with a spicy fire roasted salsa.

Bells, the rivers of knowledge, Latin words - Amelia Ceja talks about the history of the Ceja Vineyards' wine label.

Amelia Ceja prepares one of Spain's most popular dishes, tortilla de patata. This recipe can be made in so many different combinations, you'll surely find the one that keeps you coming back for more!