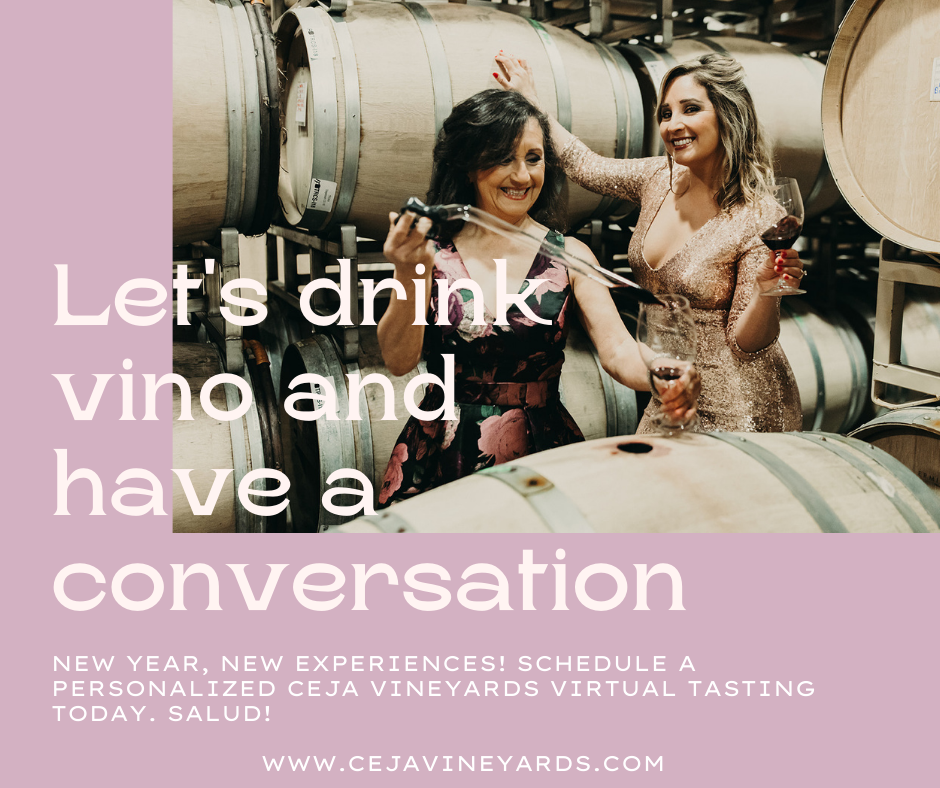 Pop, swirl, sniff, sip... repeat!
New year = new experiences. Schedule a personalized Ceja Vineyards virtual tasting. Stay in touch and learn about our wines, history, food + wine pairing passions and business in a fun and interactive way. We'll drink to that!
Schedule a virtual tasting experience today!
Cheers to a healthy and positive 2021 year ahead. We look forward to toasting with you in person in the near future!