January 5, 2017 | Behind The Scenes | Dalia Ceja
Behind The Vines: Meet Armando Ceja, Winemaker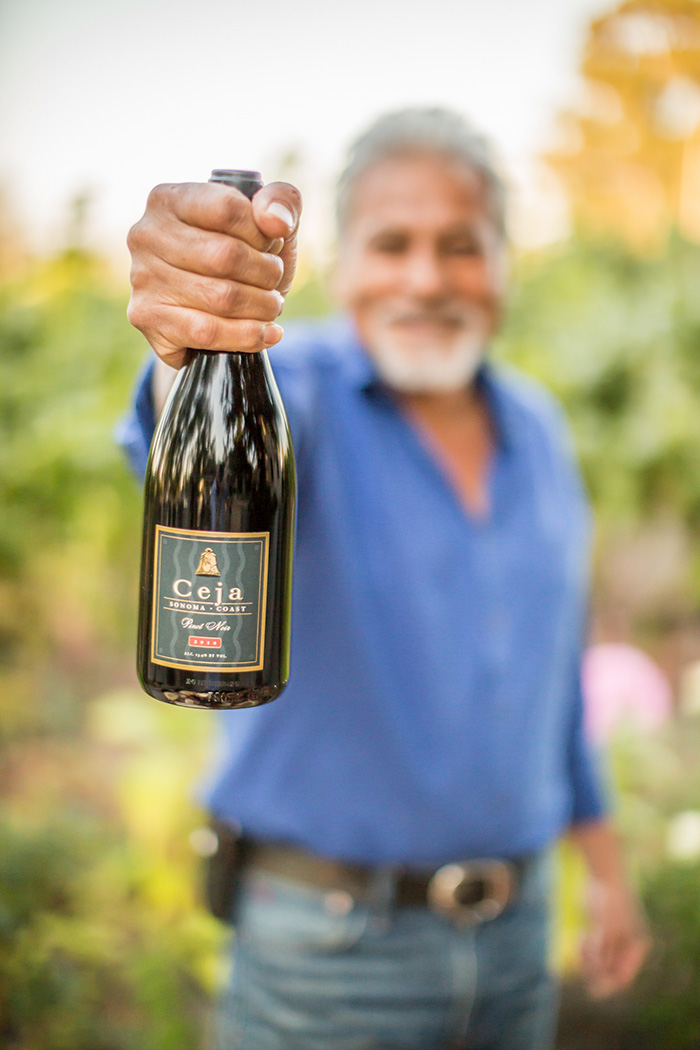 Behind The Vines: Meet Armando Ceja, Winemaker
His philosophy: "Making wine is more like making preserves than jam," he says; he favors preserving bright fruit over highly-extracted flavors and high alcohol because it creates wines that stay balanced, youthful and vibrant.
Armando made his first wine when he was 17 years old. He jumped at the offer of a free lot of Duckhorn Vineyards Cabernet Sauvignon grapes turning it into his first vintage. After earning an associate degree in chemistry, he graduated in 1985 from UC Davis with a BS in Enology. From there, he worked at Kenwood Vineyards in both winemaking and vineyard management before joining the management team at the Christian Brothers winery on Mt. Veeder. His experience as a viticulturist and enologist continued to thrive from there.
Balance and perspective is key for him as a winemaker. "I know my roots," says Armando. "I enjoy being with my crew and I enjoy being with other winemakers. I am who I am. My job is to ensure that the fermentation is going clean and that the things that make good wine are in place. The biggest compliment is when someone says, 'I had a glass of your wine. I really enjoyed it.'
Comments
Commenting has been turned off.