September 18, 2018 | Behind The Scenes | Dalia Ceja
Night Grape Harvest 101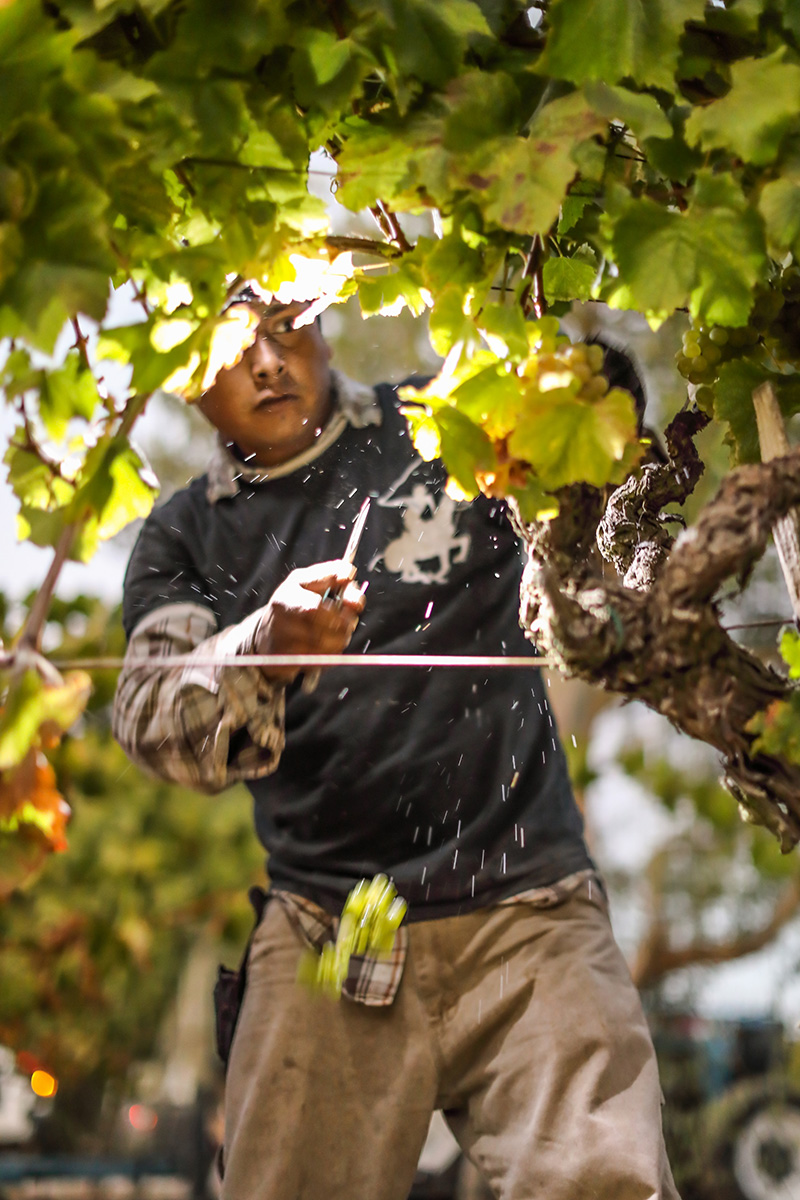 Over the past few decades, night harvesting has been embraced as the best way to harvest wine grapes. Many of the finest wineries in the world practice this method, including Ceja Vineyards! Here are a few reasons why we've decided to take on this method:

BETTER WORKING CONDITIONS FOR THE VINEYARD CREW
Let's be real, picking grapes by hand is back breaking work. All of our grapes are picked strictly by hand, making it extremely hard, meticulous work.

Although the Carneros agricultural zone may get cold at night, the days can be very warm, and our vineyard management crew quickly realized the benefits of not laboring through hot, sunny days. Pickers were able to work faster and more efficiently.

IT PRESERVES THE PURITY OF THE FRUIT
Keeping grapes cold protects the delicate flavors, skins and pulp. Heat can "cook" fruit destroying important acidity and softening pulp so the fruit tastes "flabby." By picking when fruit is chilled, the grapes remain clean and fresh. You can taste the difference in the juice even before it's made into wine.

IT MAXIMIZES WINERY EFFICIENCY
Interestingly, picking the grapes when they're cold saves energy, because they don't have to be mechanically pre-chilled before they're crushed.

IT SHOWCASES BALANCED FRUIT FLAVORS
Cold temperatures keep acidity higher, minimize phenolic extraction of the skins and keep astringency in check. Warmth also changes the sugar composition of grapes, and can promote undesirable wild yeast fermentation. Higher sugar levels lead to the higher alcohols that Ceja avoids. By picking chilled, the resulting wine is fruit-forward but elegantly balanced, showcasing stone fruit nuances and vibrant acidity. Balance is key!

Please enjoy some raw night footage of our Ceja Vineyards harvest during previous years!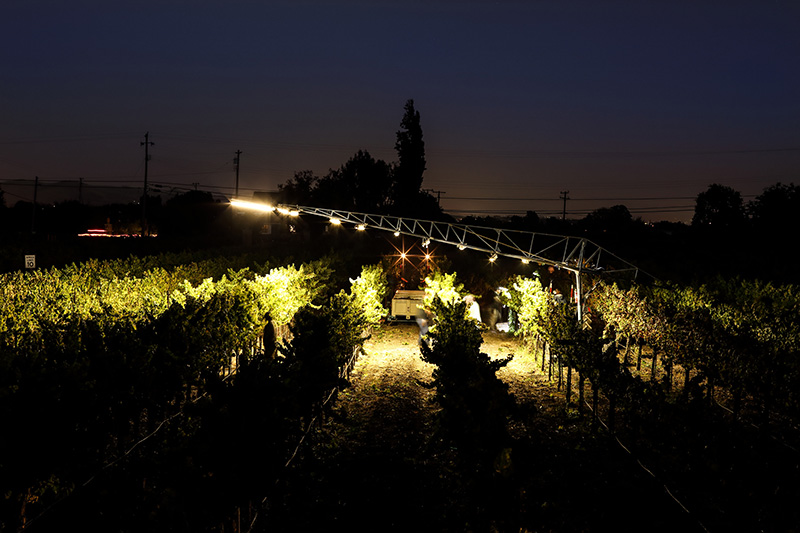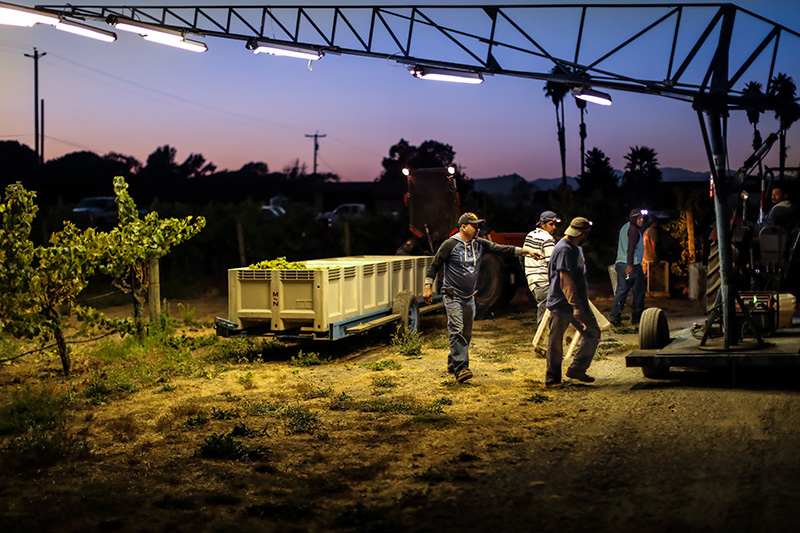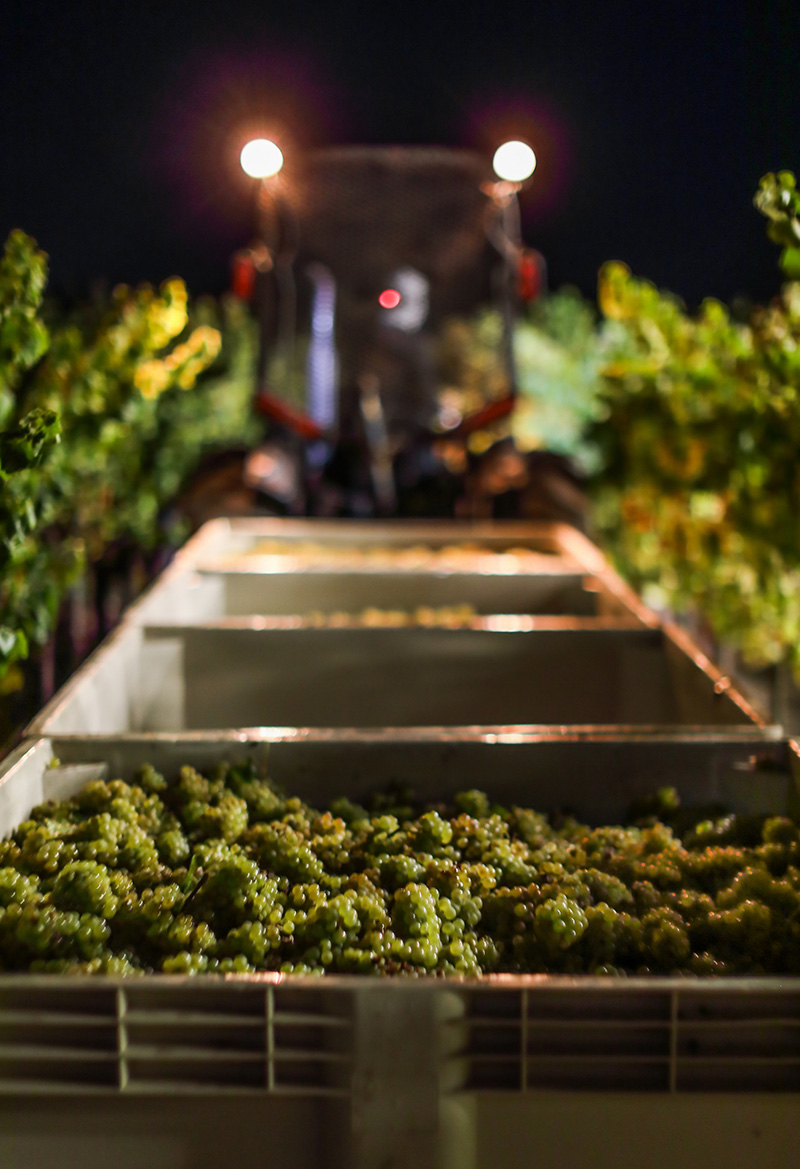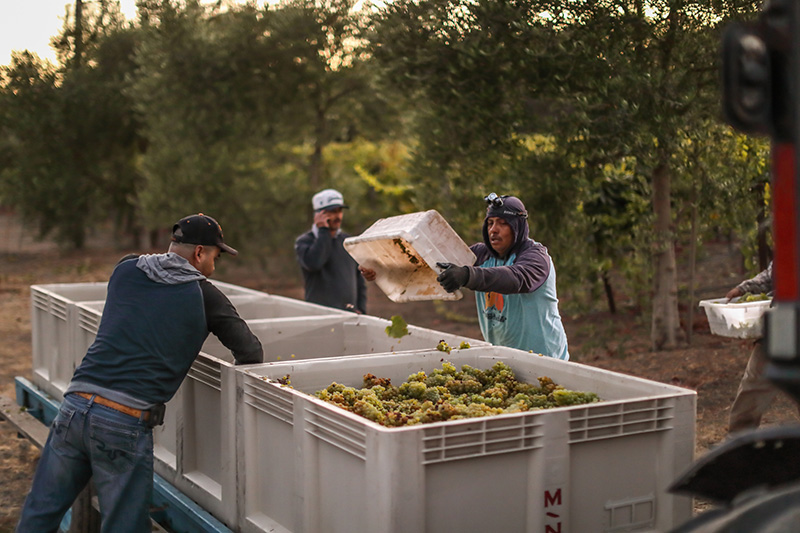 Comments
Commenting has been turned off.