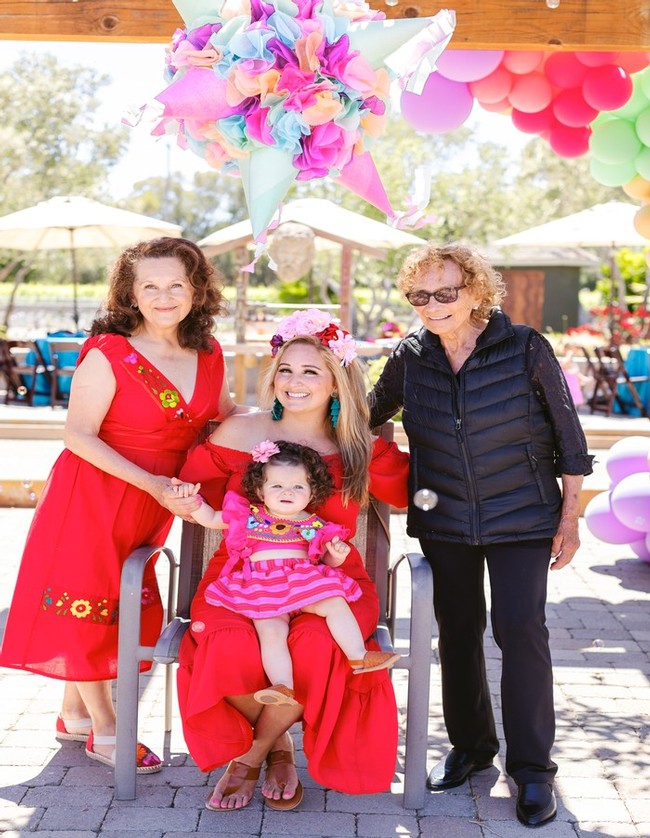 Today is Mexican Mother's Day but at Casa Ceja we celebrate mamas everyday!
We're lucky to have 4 generations of strong Latina women in our family business. I hope everyone has a lovely Mother's Day week celebrating the strong + inspiring leading ladies in your life. Let's raise a glass of Ceja Vineyards wine and toast to boss mamas all over the world. Salud!
Love,
Amelia, Mama Juanita, Martha, Dalia and Luna Isabella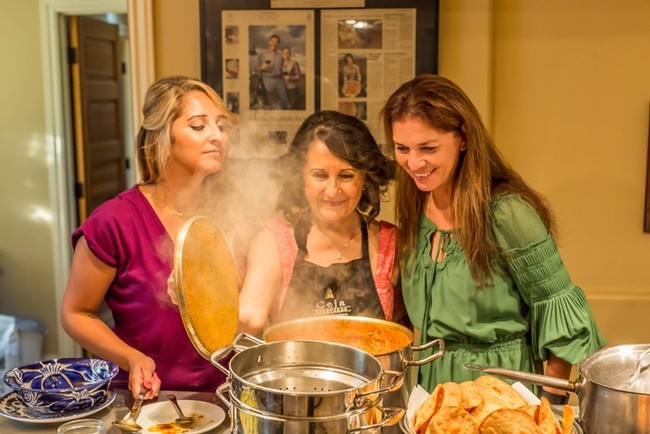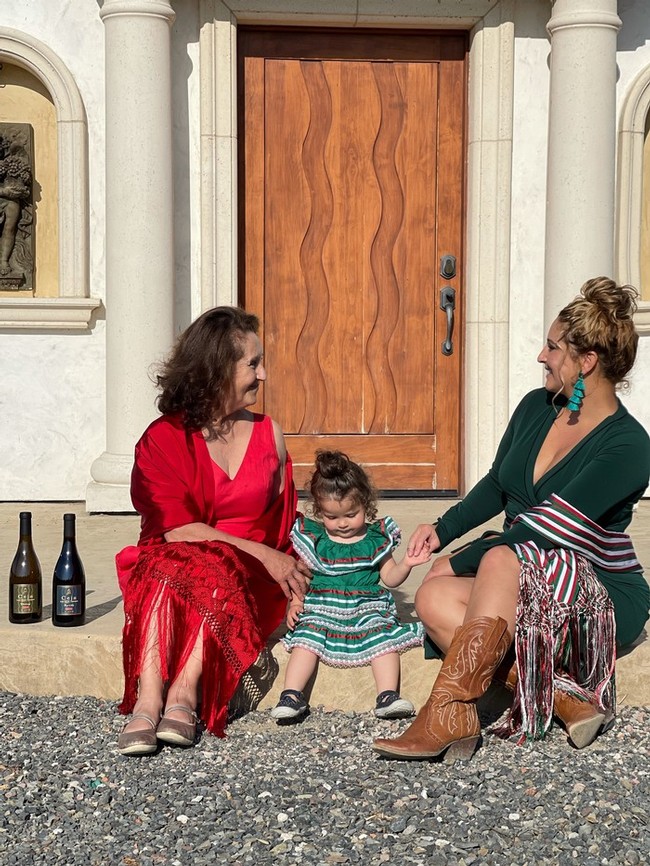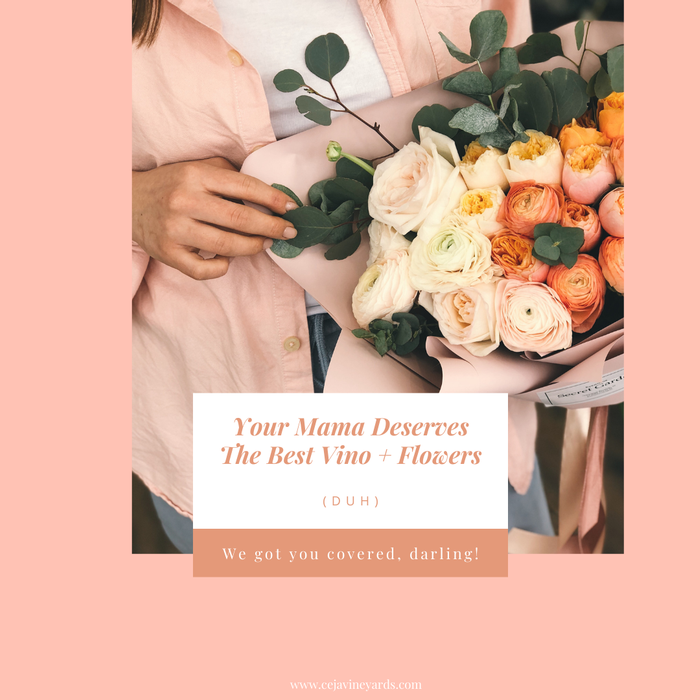 Raise a glass of Ceja wine in honor of the beautiful, strong and impactful mamas in your life! Mother's Day is right around the corner and there is nothing more special than sharing a delicious meal accompanied with a meaningful bottle of wine with the person who raised and nurtured you.
Spoil your mama and visit our wine shop to browse our estate wine collection from Napa and Sonoma Valley. Our Sonoma wine tasting room is also open on Mother's Day. Gift a memorable wine tasting experience and make a reservation today!
Mother's day gifts | Make a reservation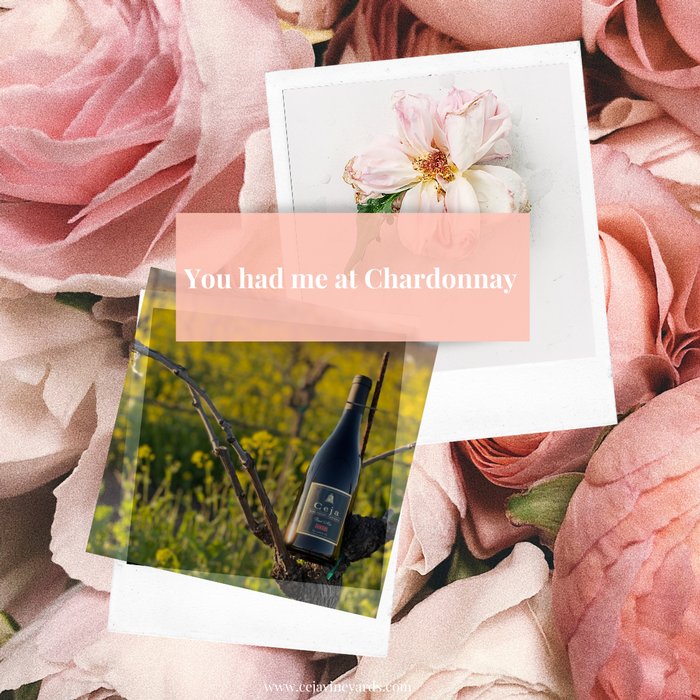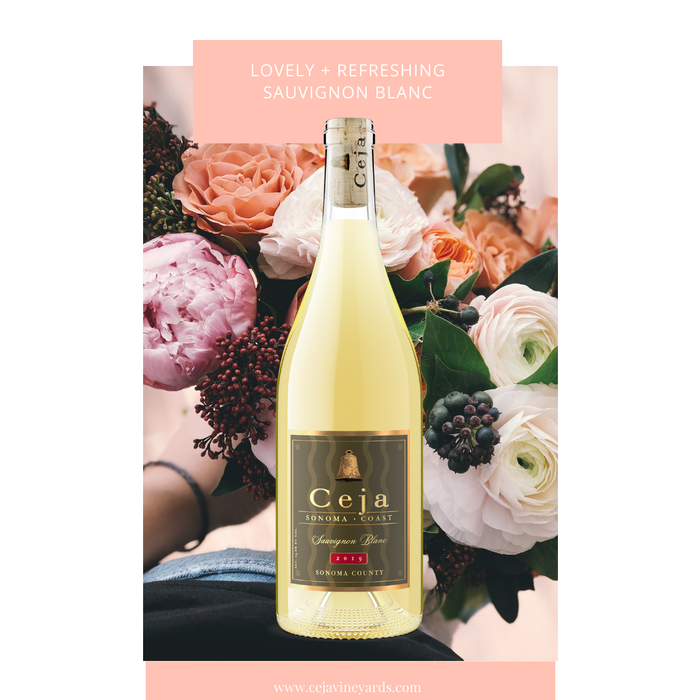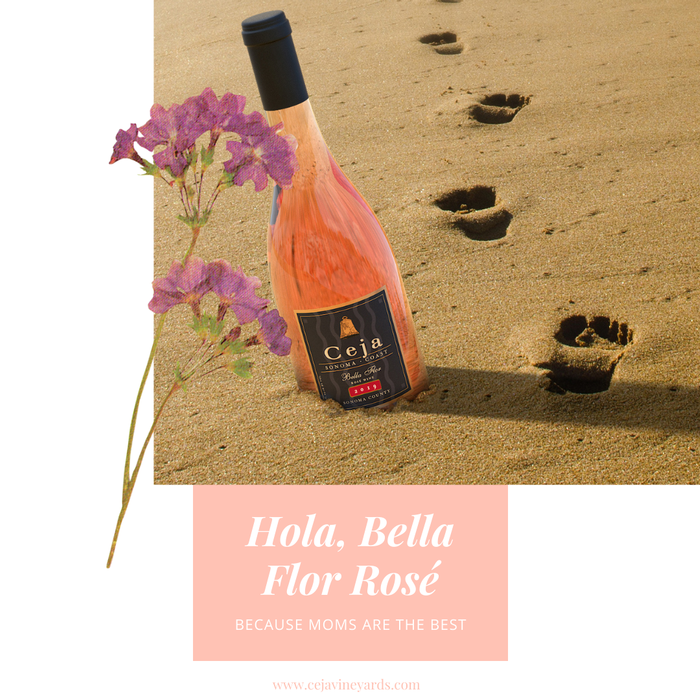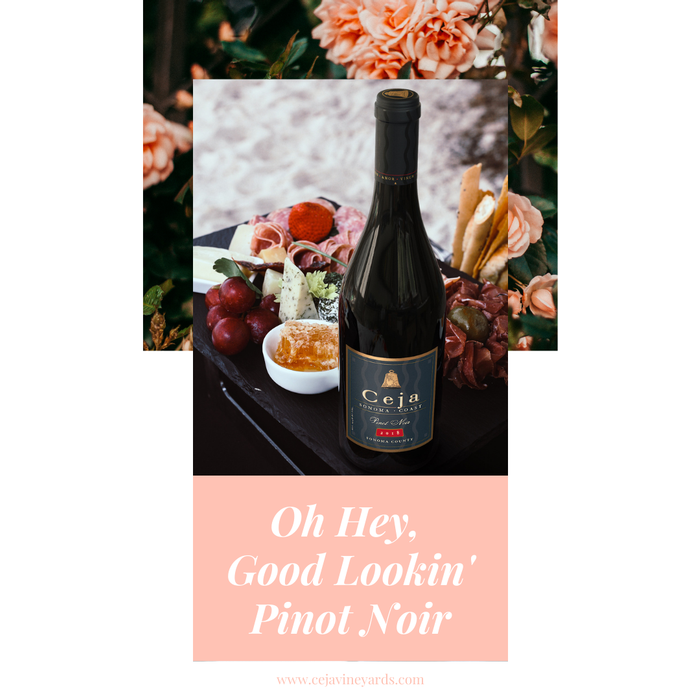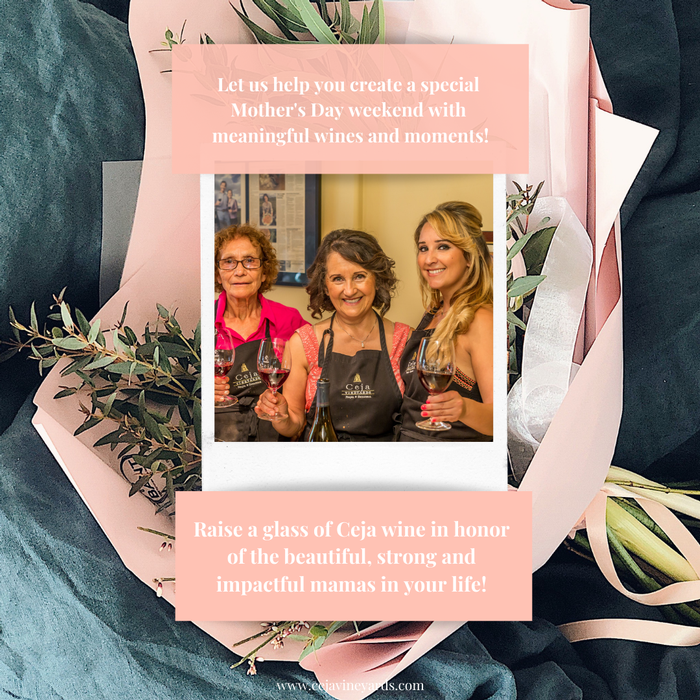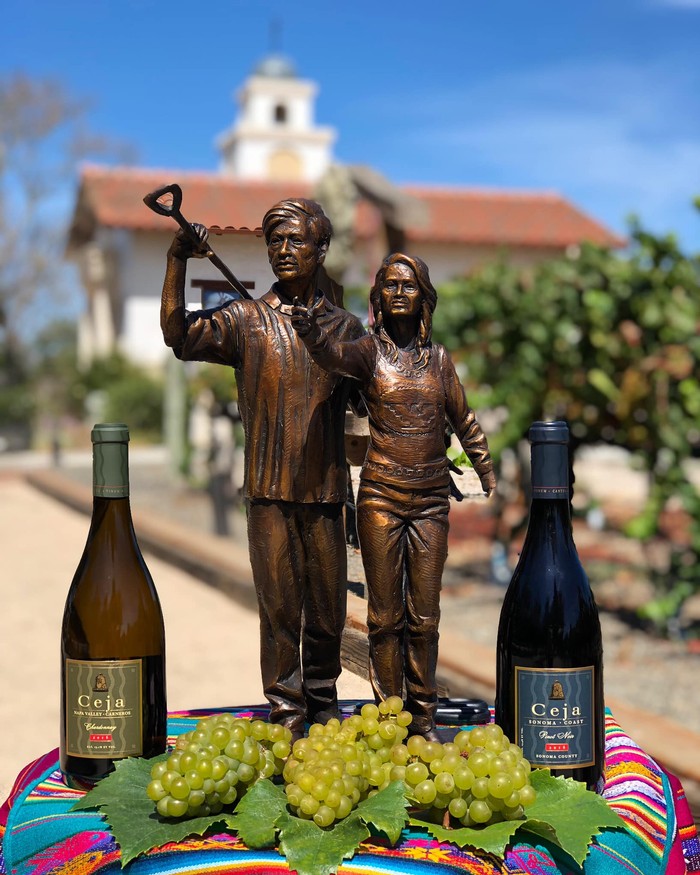 A Toast to Cesar Chávez Day!
Historical bronze statue of Cesar Chávez + Dolores Huerta at Ceja Vineyards. Today celebrates the birth and legacy of the civil rights and labor movement activist Cesar Chavez. Farmworkers today are on the front lines of the COVID-19 crisis, feeding families in California and across the nation.
On Cesar Chavez Day, we honor him and all farmworkers that help put food on our tables and harvest our grapes to make legendary wines from Napa + Sonoma Valley. We have the utmost respect for Farmworkers (campesinos) because that is how our familia was introduced to the wine industry. Today and everyday we raise our wine glasses and toast to farmworkers all over the world.
Muchas gracias campesinos y salud!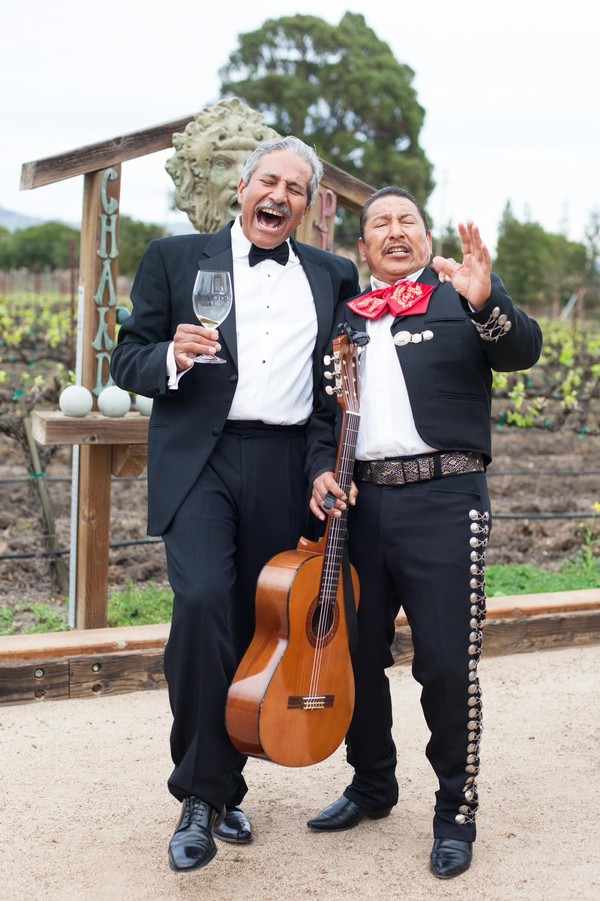 Feliz cumpleaños to one of our founders who also happens to be my dad, Pedro Ceja!
May this year bring you a bountiful display of mariachis singing and drinking Ceja Pinot Noir in your honor (his favorite varietal). Please join me in wishing him a very happy birthday. Cheers to the coolest new abuelito (Papa Pedro) to your nine month old granddaughter, Luna Isabella.
I only hope that she inherits your love of singing and dancing to Mariachi music. Abrazos!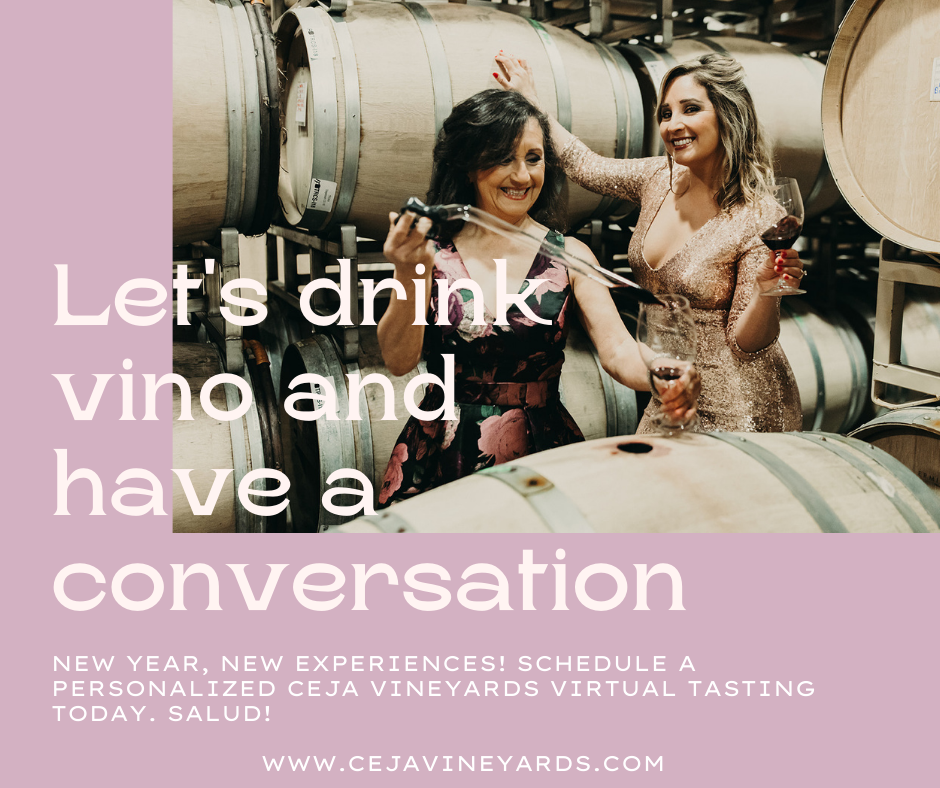 Pop, swirl, sniff, sip... repeat!
New year = new experiences. Schedule a personalized Ceja Vineyards virtual tasting. Stay in touch and learn about our wines, history, food + wine pairing passions and business in a fun and interactive way. We'll drink to that!
Schedule a virtual tasting experience today!
Cheers to a healthy and positive 2021 year ahead. We look forward to toasting with you in person in the near future!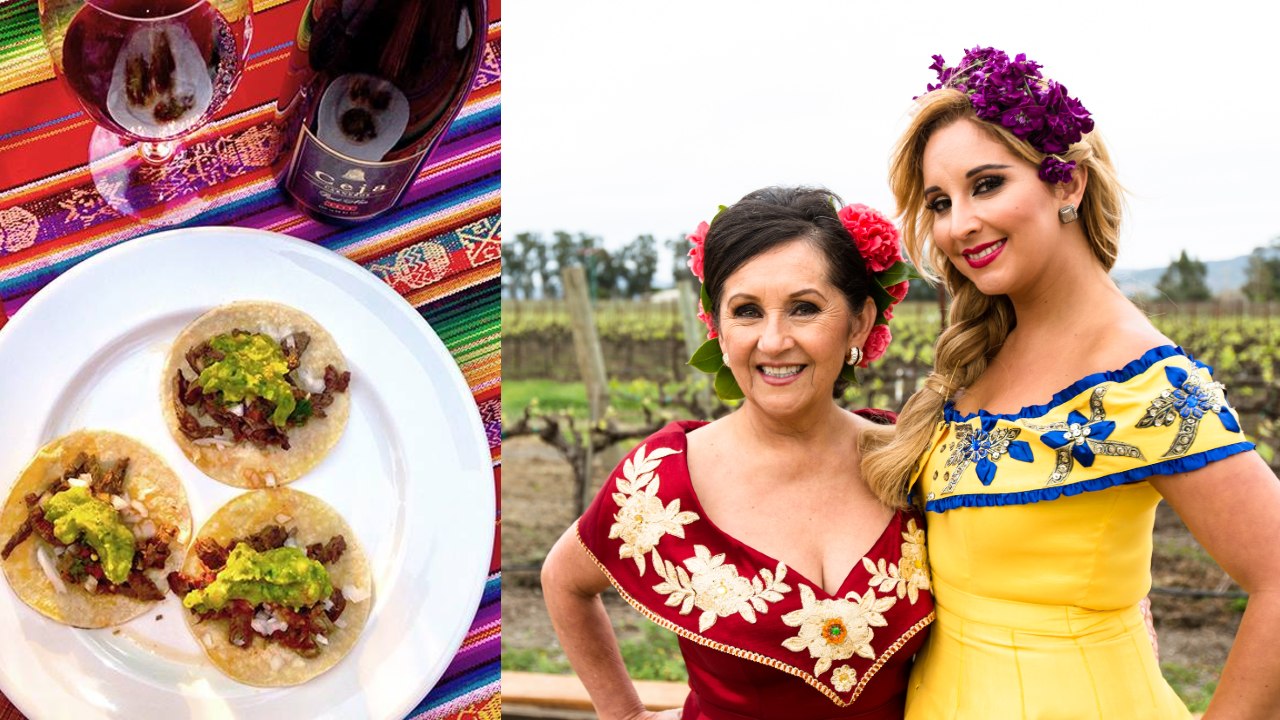 Dear Friends,
We're proud to announce Taco Tuesdays, Vino y Más with Amelia & Dalia Ceja streaming on Facebook Live every Tuesday at 7:00 p.m. PST.
Join Amelia and Dalia this Tuesday, April 7th for the official inaugural live stream.
This dynamic duo's dedication to ease, healthfulness, and—above all else—flavor should win a permanent place in the hearts of home cooks. They'll discuss classic and contemporary dishes, fun wine pairings and give snippets of their down-home family life.
The first delicious recipe that will be showcased is Amelia's Tacos de Camarones con Salsa de Mango (Savory Shrimp Tacos with Mango Salsa) paired with our zesty Sauvignon Blanc and opulent Chardonnay so be sure to tune in this coming Tuesday, April 7th at 7:00 p.m.
If you aren't already a facebook follower, now is a great time to link up and stay connected. Please also share this blog post with your family and friends.

Come hungry and thirsty amigos.
-Team Ceja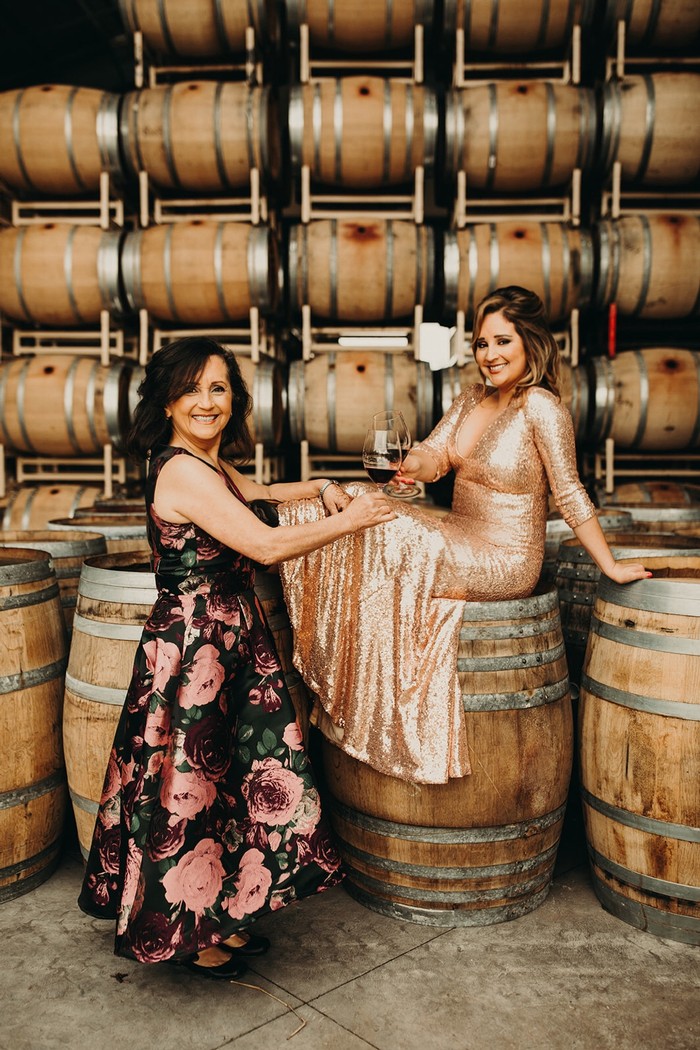 Image via Grace Gatto Photography
Tune into Latinas: From The Block To The Boardroom Podcast for your dose of inspiration and creativity featuring Amelia and Dalia Ceja. You will have the opportunity to hear us chat candidly about what happens behind the scenes at Ceja Vineyards. We cover topics with host, Theresa Gonzales, about empowering women, favorite food + wine pairings and how education has played a major role in inspiring us to build a brand. Please tune in and share!
Listen to podcast. Enjoy and happy "Thirsty Thursday" amigos!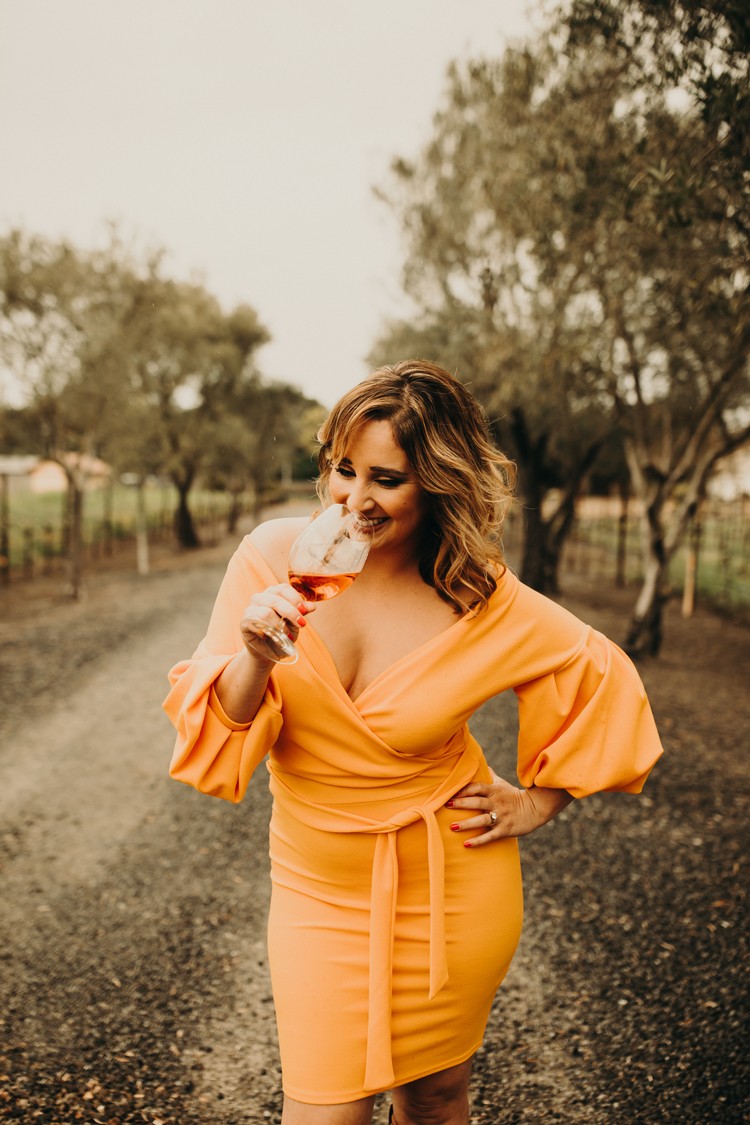 Image via Grace Gatto Photography
I graduated from San Francisco State University in 2008. It's unbelievable to look back in time and reflect over the past eleven years! I'm proud to share my SF State story selected by the SF State Magazine editor. Here's to inspiring + empowering the next generation of students. Go Gators!
Read my SF State Story. I hope you enjoy!

Join Napa Valley's Premier Wine Familes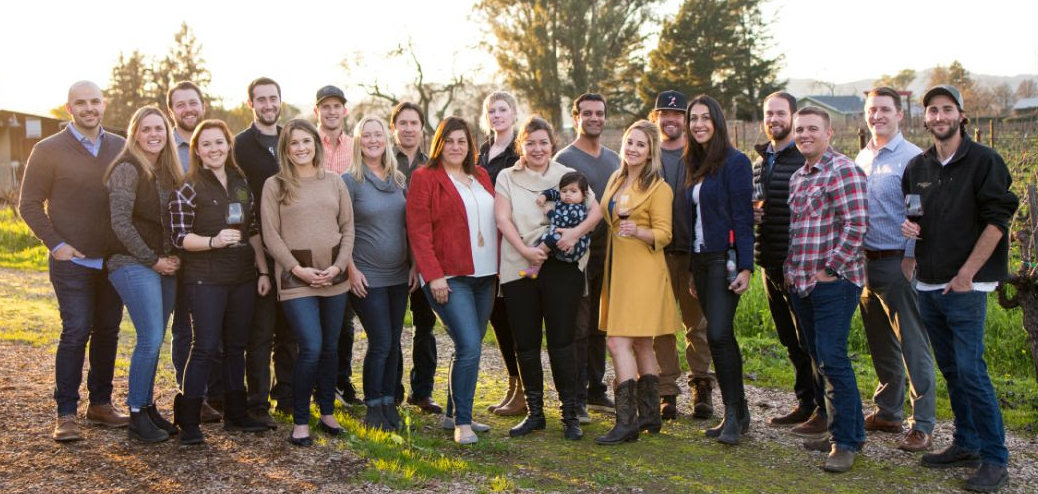 Come spend Sunday, September 22nd, with Dalia Ceja and NG: Next Generation in Wine! This event showcases Napa Valley's most renowned multi-generational family owned wineries in one immersive day. The lineup will include a walk-around wine tasting and seasonal cuisine from the Club Lounge of the Presidio Golf Course in San Francisco. Find a wine you love and take a bottle home with you that day! The following wineries will be in attendance and will have wines available for purchase on site:
BALDACCI FAMILY VINEYARDS + BARLOW VINEYARDS + CEJA VINEYARDS + KENEFICK RANCH WINERY + MONTICELLO VINEYARDS + ROBERT BIALE VINEYARDS + S.R. TONELLA CELLARS + SCIANDRI FAMILY VINEYARDS + YATES FAMILY VINEYARD
Date: Sunday, September 22, 2019
Time: 2:00 PM – 5:00 PM
Price: $55.00 - $75.00
Ceja Vineyards Fan (Promo Code - THANKYOU): $55.00
Early Bird (purchased before September 1, 2019): $65.00
General Admission: $75.00

Location: Presidio Golf Course in San Francisco
300 Finley Road, San Francisco, CA 94129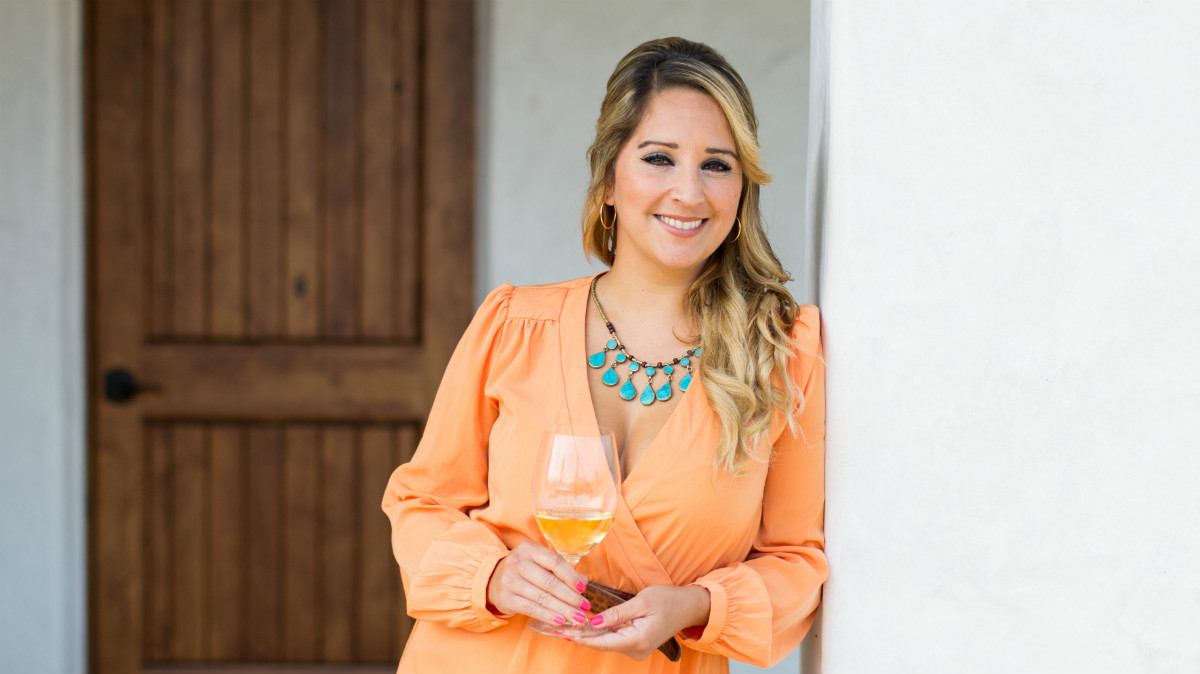 ---
Inviting All Foodies From The Bay Area And Beyond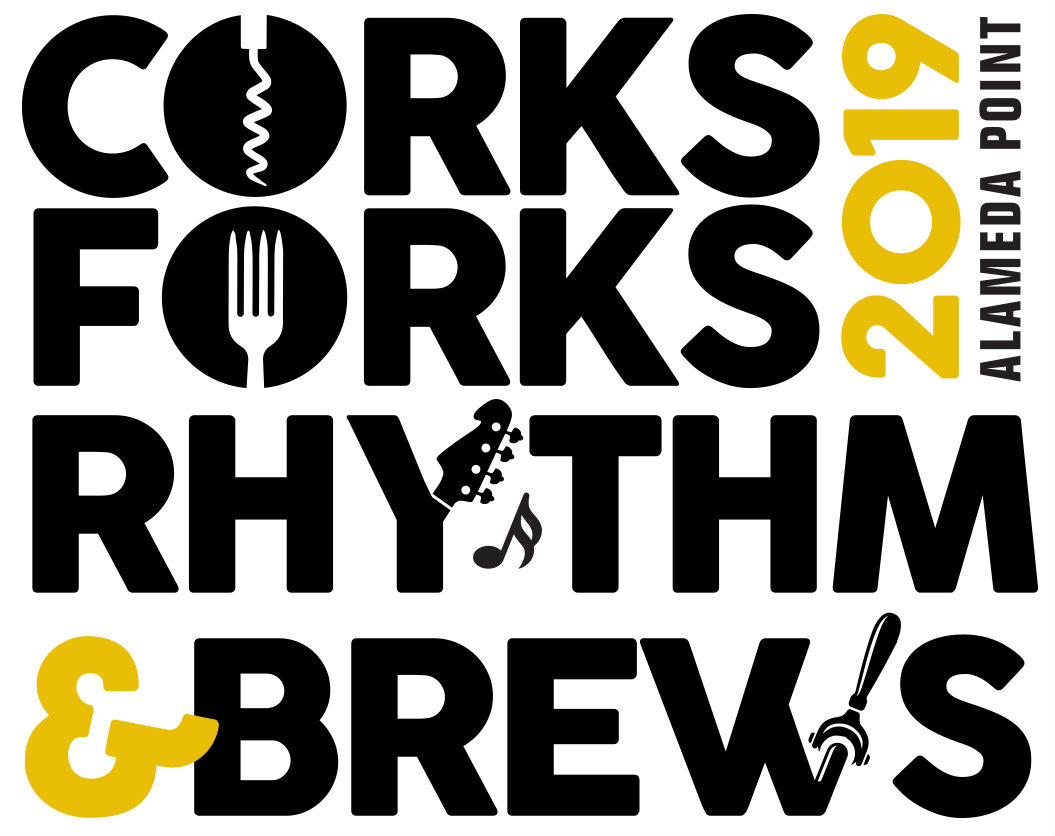 Join Ceja Vineyards at Corks, Forks, Rhythm & Brews at Alameda Point's City Hall West Parade Lawn in Alameda on Saturday, October 5th. This is an epicurean event and outdoor regional festival showcasing the finest in food and drink culture throughout Northern California in its benefit for the Alameda Boys & Girls Club. We are excited to be a part of the event as an exhibitor and we hope you will join us there.
Corks, Forks, Rhythm & Brews will offer attendees the chance to sample the cuisines and products from some of the state's most distinguished epicurean influencers, while enjoying the sights and sounds of the local entertainment industry. Held in the heart of the Bay Area on the island city of Alameda, Corks, Forks, Rhythm & Brews is set to be one of the most exciting luxury events of the year.
Tickets for Corks, Forks, Rhythm & Brews are priced at $100 for General Admission, $200 for VIP and $75 for Designated Driver. The VIP experience includes an extra hour at the event, expedited entry, a private lounge area and music performance as well as access to elevated food and beverage purveyors.
For the general public, tickets will be 15% of until September 1, 2019. But, as a loyal Ceja fans, if you use the discount code CEJAVINE20, you can get 20% off General Admission or VIP online ticket sales.
Date: Saturday, October 5, 2019
Time: 12:00 PM – 3:00 PM​
Price: $80.00 - $200.00
General Admission: $100.00
VIP: $200.00
Ceja Vineyards Fan (Promo Code - CEJAVINE20): Get 20% off General Admission or VIP online ticket sales

Location: City Hall West Parade Lawn | Alameda Point
950 W Mall Square Alameda, CA 94501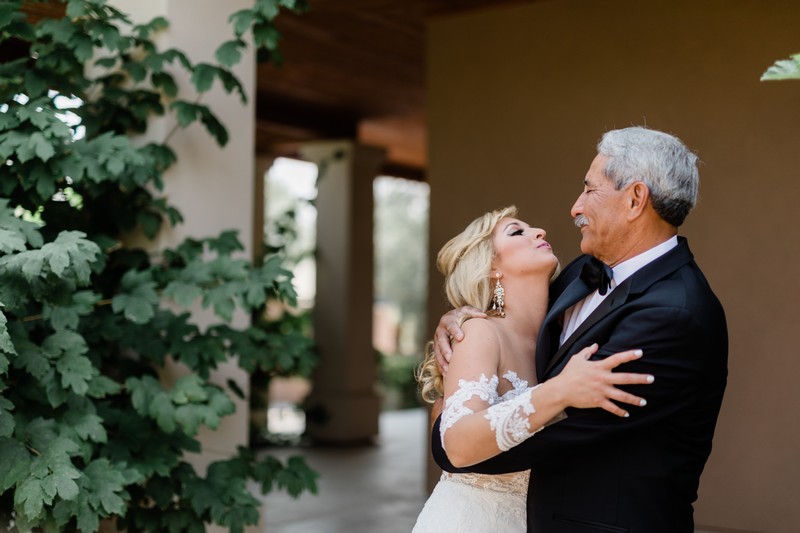 ¡Feliz Cumpleaños Papa Pedro Ceja!
First look with my dad on our wedding day! Such a special moment between us that I will never forget. Today is also his birthday and he looks more handsome than ever! As he always jokes, "I'm aging like a damn fine wine." True story dad...
If there's a way to build it, my dad will find it. This week we celebrate his artistic eye and contributions to Ceja Vineyards. From his work as an engineer, he understands that even the simplest product represents a lot of skill and work. He brings a forward-looking practicality and analytical eye to our Ceja winery plans. Next time you see him give him a big bear hug and grill him on the winery plans - he'll be in heaven!
P.S. Please visit www.daliaceja.com to see more of my wedding pictures!