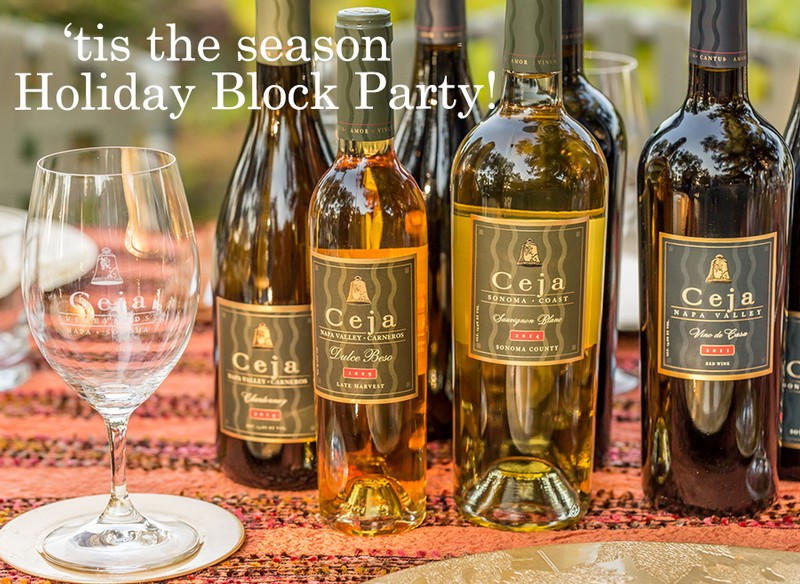 'Tis The Season Ya Filthy Animal!
Join us and our Sonoma Valley neighbors to kick off the holiday season this Saturday, Nov. 17th! Visit our Sonoma tasting room and enjoy a Ceja wine tasting experience ($20 per person. We also offer wines by the glass and bottle). Take advantage of our holiday wine specials that day only!

You also have an opportunity to walk around Burndale Road and check out what our participating neighbors are doing. Please do plan a day at Ceja Vineyards to celebrate the beginning of the holidays and stock up your cellars for the holiday season! Questions? Call (707) 255-3954. Salud!

-Date-
Saturday, November 17, 2018

-Location-
Sonoma Wine Tasting Room
22989 Burndale Road
Sonoma, CA 95476

-Time-
11:00 a.m. - 5:00 p.m.
Last seating at 4:45 p.m.

-Groups-
For groups of six or more guests, reservations are required. We require a credit card on file to charge the day of your visit in order to complete your group reservation. Please email wine@cejavineyards.com to schedule your group reservation.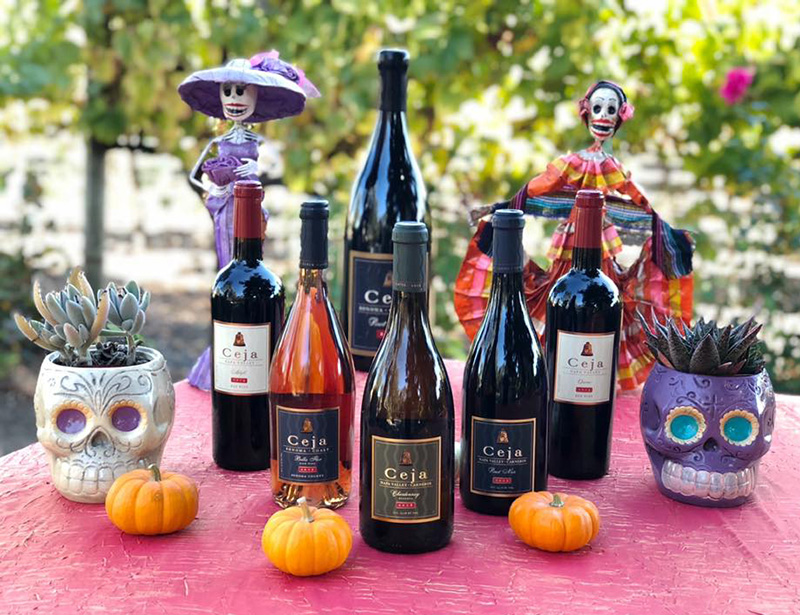 Hello, October!
October in Napa is picturesque and magical. The change in season is like a kaleidoscope of vibrant colors displaying burnt orange, red and yellow hues throughout the sweeping vineyards while intoxicating smells of wood burning chimneys linger in every pocket of wine country. It also marks the beginning of the holiday season welcoming a shift to fall fashion trends, boots and layers!
Halloween also happens to be one of my favorite holidays and gives the perfect excuse to dress up and attend some fab Halloween parties! Visit our wine shop and check out some of our newest wine releases - perfect for stocking your cellars + throwing the best holiday parties!
Shop HERE. Have a beautiful fall week!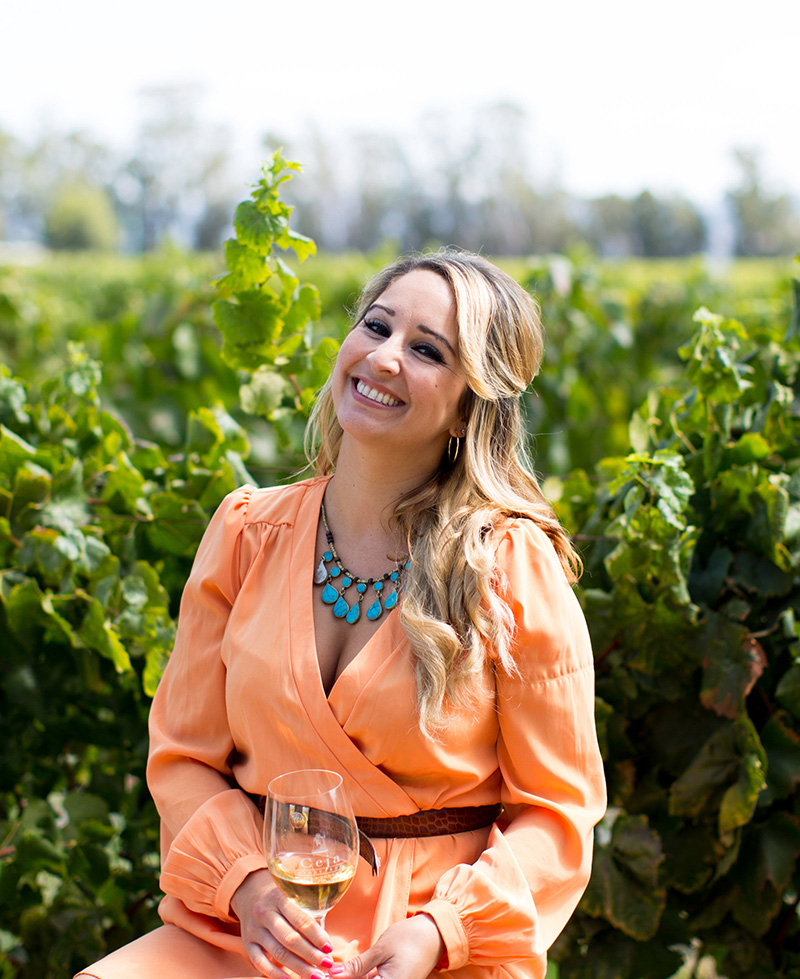 UPDATE: EVENT POSTPONED.
STAY TUNED FOR NEW DATE!
2nd Annual NG: The Next Generation of Wine is Coming to SF!
Celebrate the fall season and join me and NG: The Next Generation in Wine for a Sunday funday wine tasting event in San Francisco! Meet and greet eight next generation Napa Valley wineries and enjoy 24 wines while sampling tantalizing bites from the Club Lounge. What's more, you will have the opportunity to purchase thewines onsite -- perfect for stocking your cellars or for holiday gifts.
DETAILS:
Sunday, Nov. 18th, 2018
Presidio Golf Course at the Club Lounge
300 Finley Rd, San Francisco, CA 94129
2:00 p.m. - 5:00 p.m.
Cost:
-$50 for WC Members & Fans | Promo Code: CEJAWC
-$65 at the door
Bring your friends + familia for this awesome wine tasting event. We hope to see you there!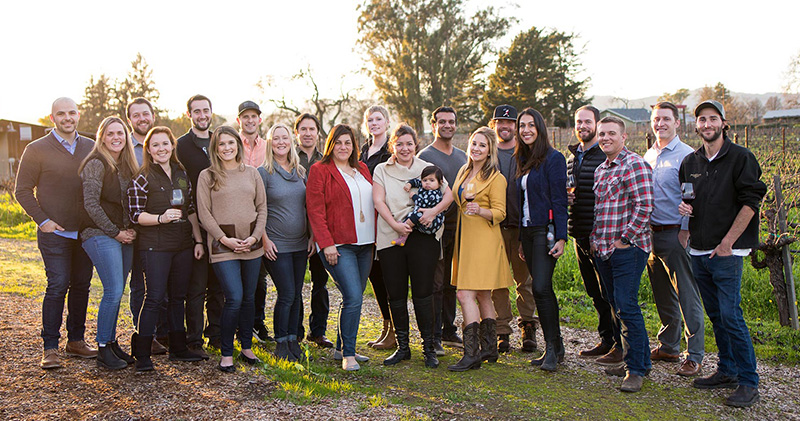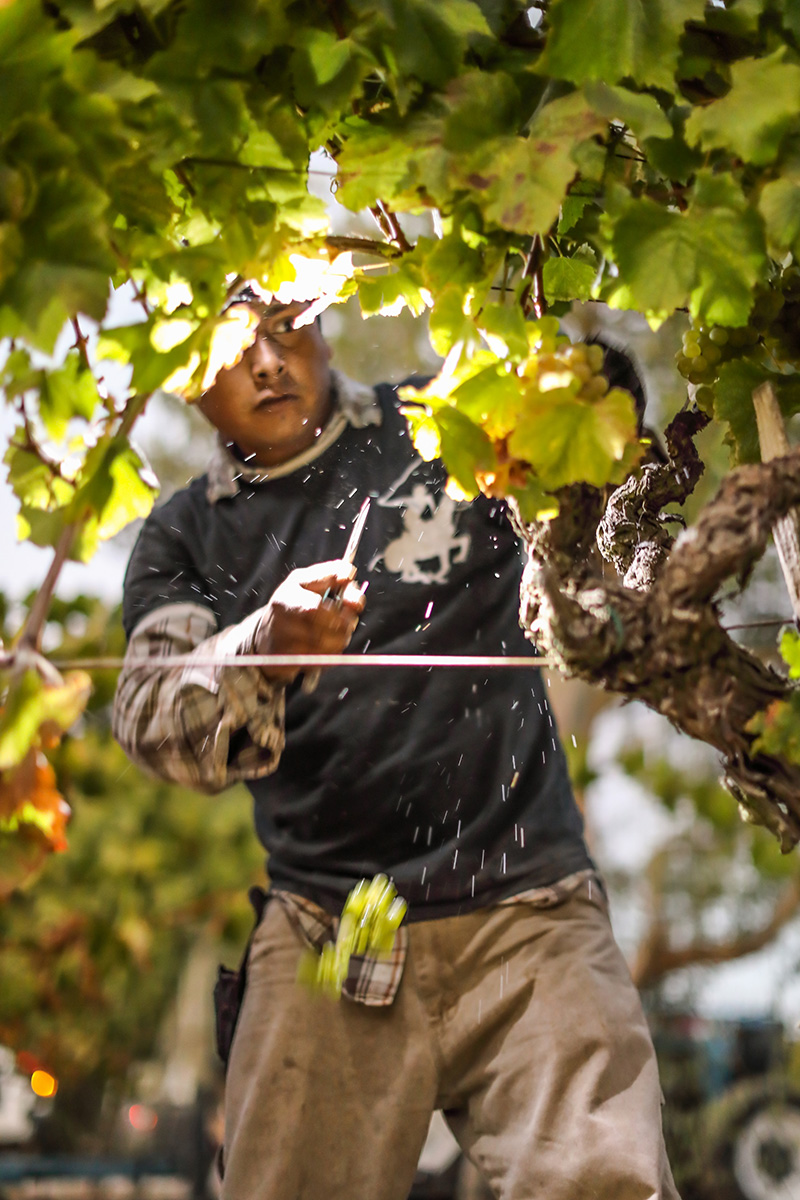 Over the past few decades, night harvesting has been embraced as the best way to harvest wine grapes. Many of the finest wineries in the world practice this method, including Ceja Vineyards! Here are a few reasons why we've decided to take on this method:

BETTER WORKING CONDITIONS FOR THE VINEYARD CREW
Let's be real, picking grapes by hand is back breaking work. All of our grapes are picked strictly by hand, making it extremely hard, meticulous work.

Although the Carneros agricultural zone may get cold at night, the days can be very warm, and our vineyard management crew quickly realized the benefits of not laboring through hot, sunny days. Pickers were able to work faster and more efficiently.

IT PRESERVES THE PURITY OF THE FRUIT
Keeping grapes cold protects the delicate flavors, skins and pulp. Heat can "cook" fruit destroying important acidity and softening pulp so the fruit tastes "flabby." By picking when fruit is chilled, the grapes remain clean and fresh. You can taste the difference in the juice even before it's made into wine.

IT MAXIMIZES WINERY EFFICIENCY
Interestingly, picking the grapes when they're cold saves energy, because they don't have to be mechanically pre-chilled before they're crushed.

IT SHOWCASES BALANCED FRUIT FLAVORS
Cold temperatures keep acidity higher, minimize phenolic extraction of the skins and keep astringency in check. Warmth also changes the sugar composition of grapes, and can promote undesirable wild yeast fermentation. Higher sugar levels lead to the higher alcohols that Ceja avoids. By picking chilled, the resulting wine is fruit-forward but elegantly balanced, showcasing stone fruit nuances and vibrant acidity. Balance is key!

Please enjoy some raw night footage of our Ceja Vineyards harvest during previous years!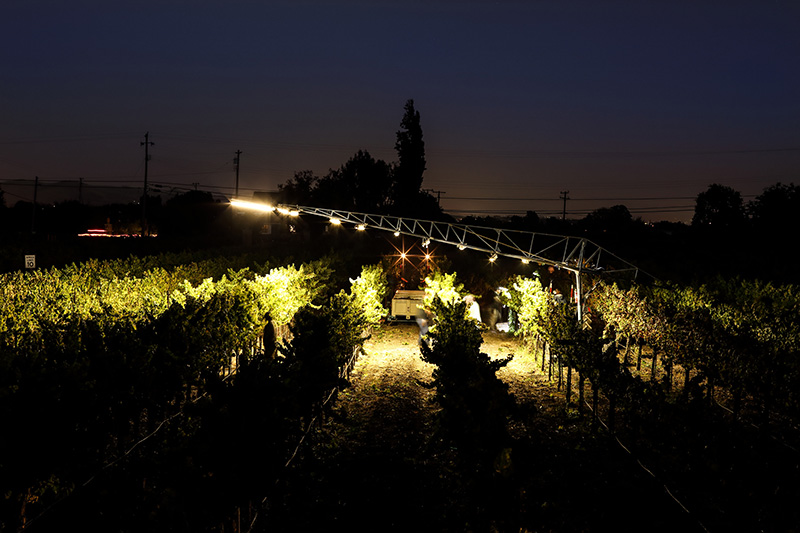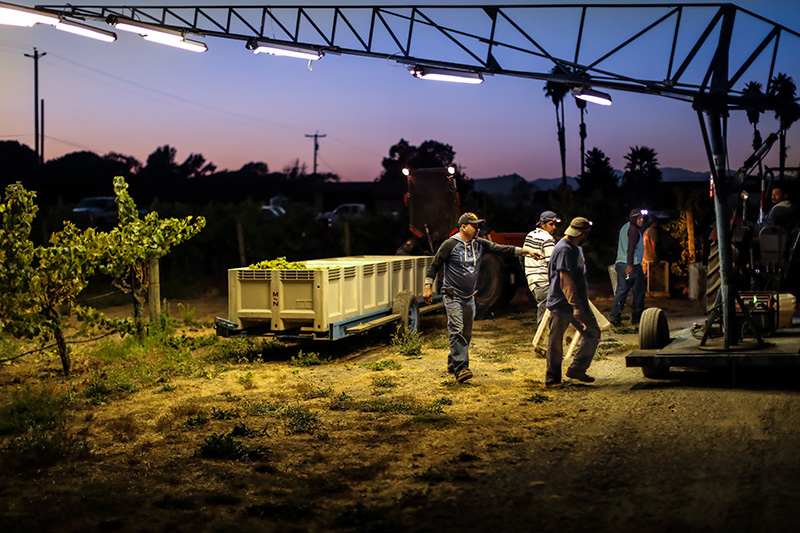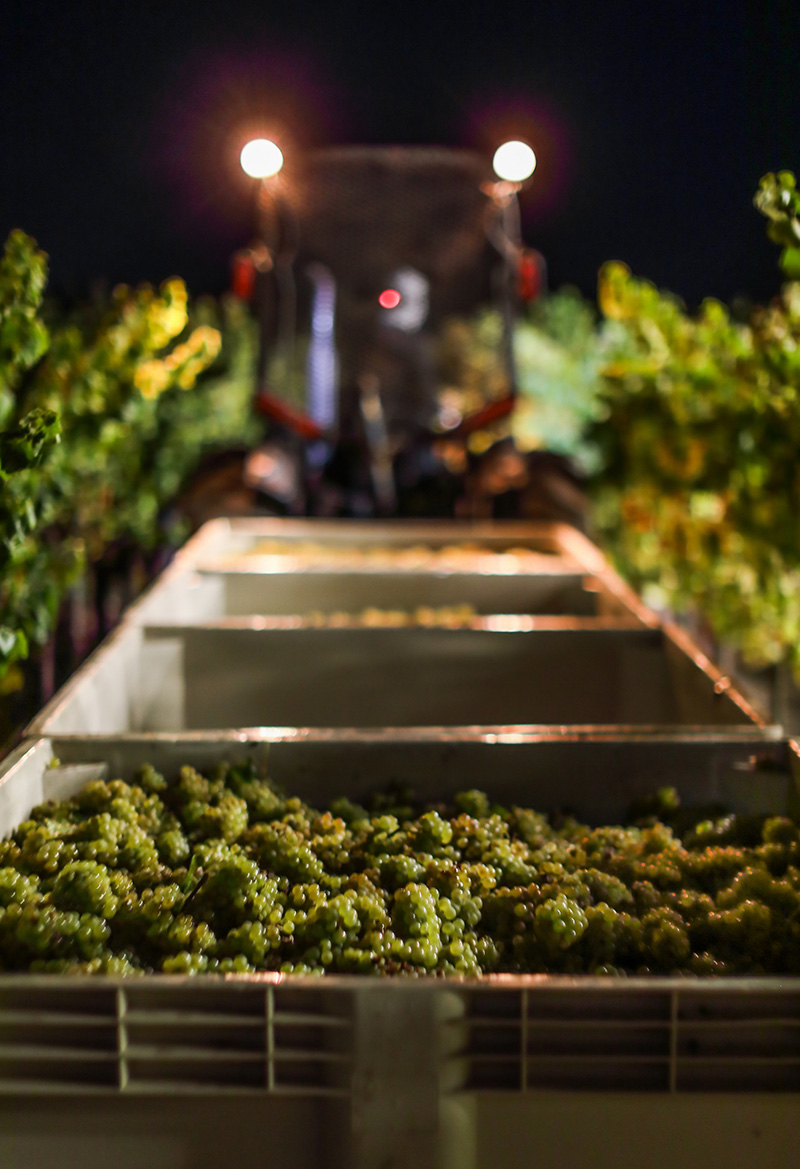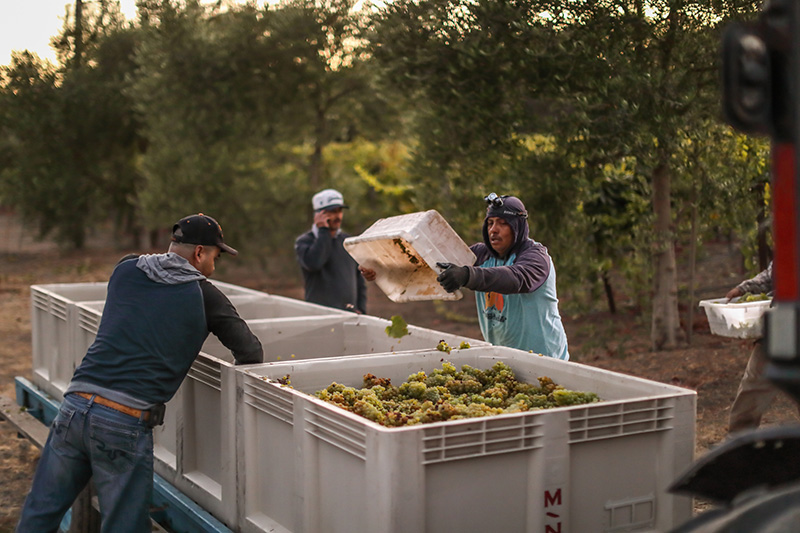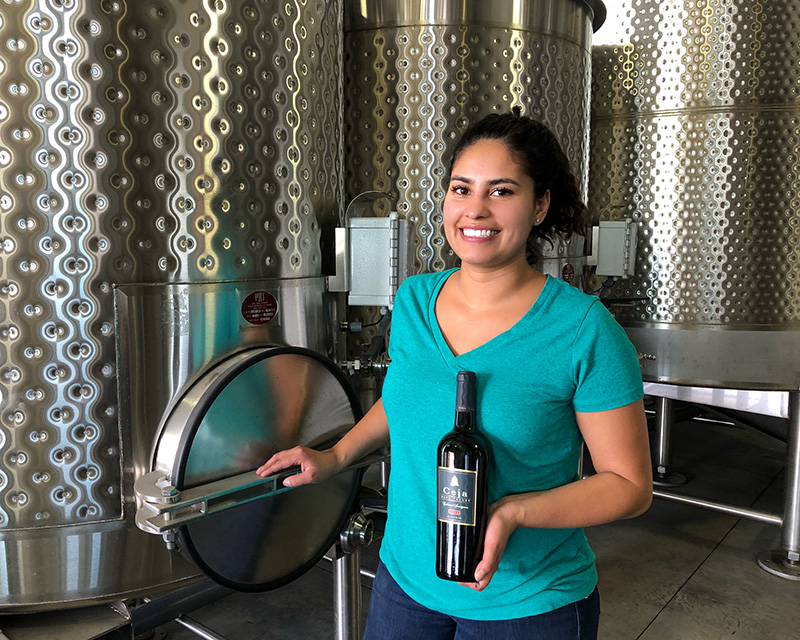 Like two peas in a pod, Belén Ceja Rivera and I are cousins (more like sisters + my best friend!) and is the daughter of our chief winemaker, Armando Ceja. We grew up together and have shared life to the fullest in every imaginable way. I am thrilled to share that she is our amazing assistant winemaker at Ceja Vineyards! I also might add that she is my honorary Matron of Honor in my upcoming wedding in a few weeks (YAY!). She graduated from Fresno State University with a degree in enology and is paving the way for other inspiring Latina winemakers in Sonoma Valley. I'm so proud of her and her determination to make quality wines. Talk about a kick butt new force in the wine industry!
My passions and contributions have led me to oversee the marketing and sales side of our business. Together, as the next generation in wine, we are determined to ispire other women in the wine industry by being examples that if you follow your passions anything is possible with an education, focus, a vision and hard work. Thank you for following us on this beautiful journey - this is only the beginning!
P.S. Stay tuned for more upcoming 2018 harvest updates and shop our new wine releases today. x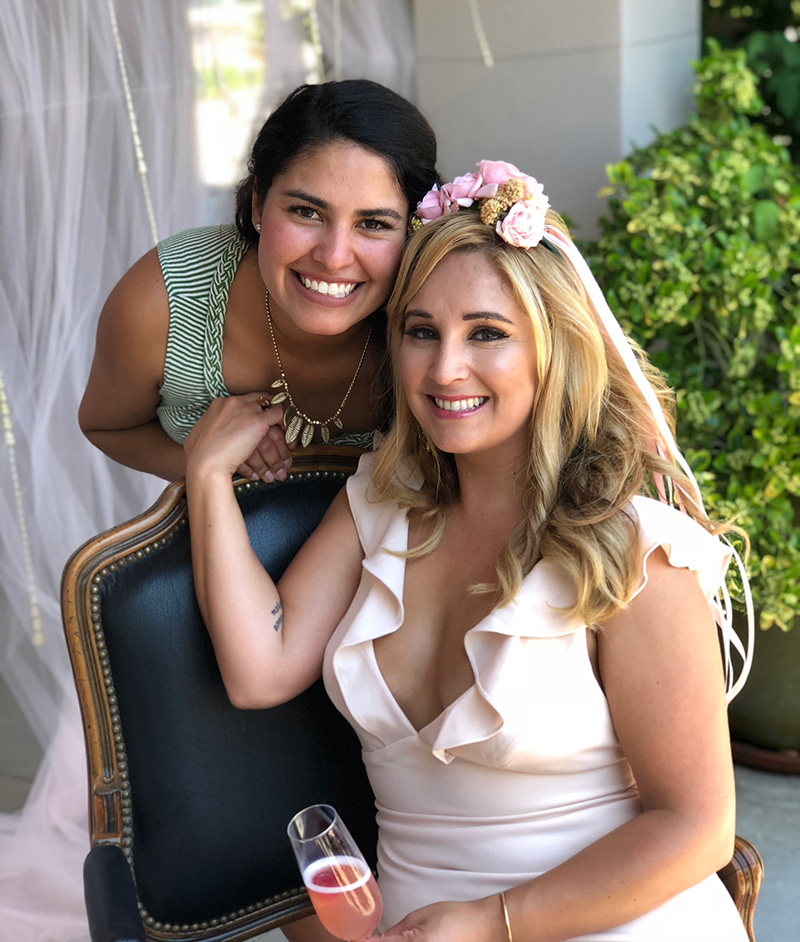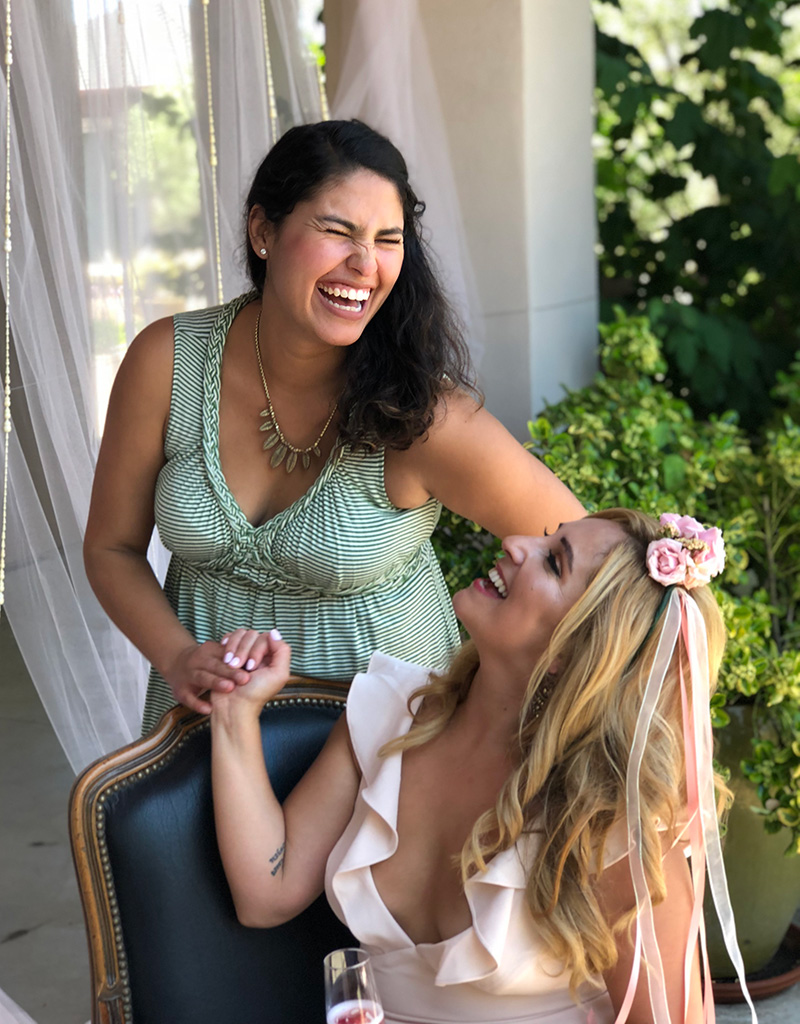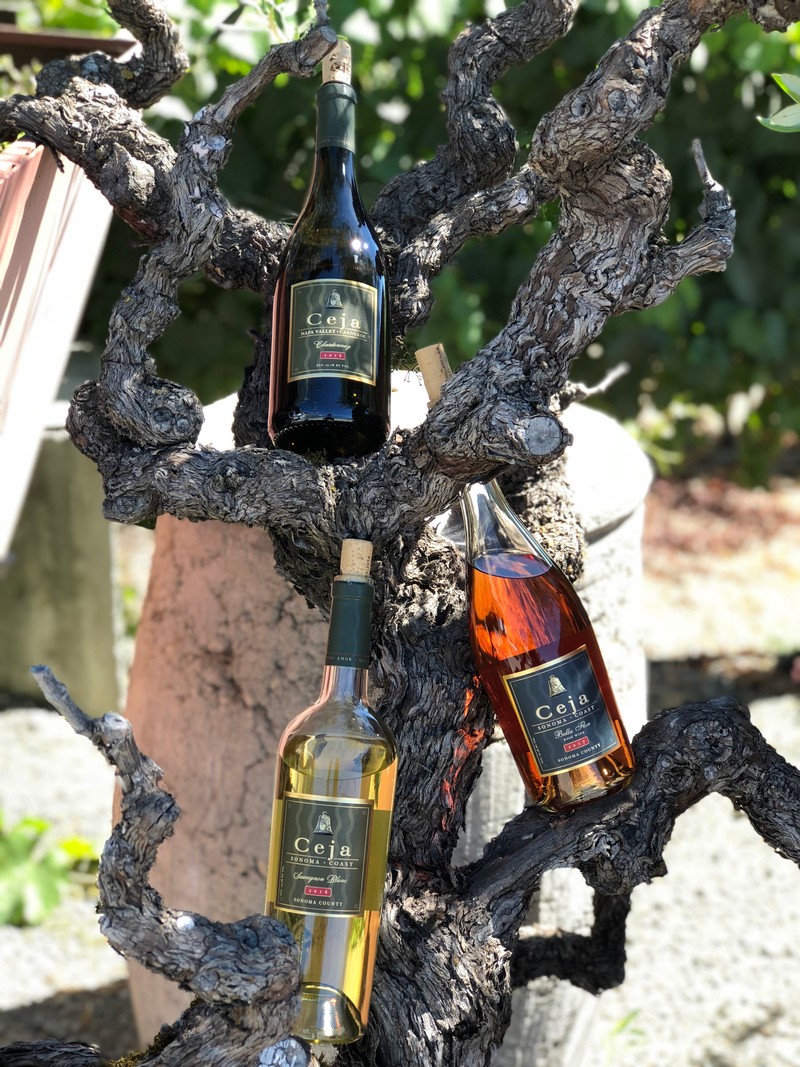 Summer In a Glass!
We are delighted to share our newest vintages to the Ceja portfolio! Introducing our: 2016 Chardonnay, 2017 Bella Flor Rosé and 2016 Sauvignon Blanc -- the perfect compliments to the warm summer months paired with your favorite dishes!

2016 Estate Chardonnay | Napa Valley - Carneros
Crisp, clean and refreshing, this is one of our signature white wines! Our Chardonnay opens with bright apple, citrus blossom and honeysuckle aromatics followed by notes of lightly toasted hazelnuts. Rounded and silky on the palate, flavors of pear, white peach and citrus are underscored by juicy fruit and mouthwatering acidity. Subtle toasted oak notes add spice and richness to the long, focused finish.

2017 Bella Flor Rosé of Syrah | Sonoma Coast
Yes way rosé! Our Bella Flor (beautiful flower) rosé is elegant and cheerful with vibrant aromas of rose petals and subtle hints of strawberry and berry. Bursts of fresh pomegranate and deep raspberry drive the palate. These flavors are balanced with a silky mouthfeel and uplifting acidity.

2016 Sauvignon Blanc | Sonoma Coast
My definition of the ultimate "patio pounder." The last few weeks in Napa and Sonoma Valley has reached a scorching between 80-90 degrees and this has been one of my go to wines to refresh the palate. Our Sauvignon Blanc highlights a classic profile of citrus blossom, tropical notes and green apple aromas. Crisp on the palate with layers of tropical fruit, lime zest and a creamy texture.

Browse our entire wine shop today and stock your cellars with our newest wine releases. Happy summer sipping amigos!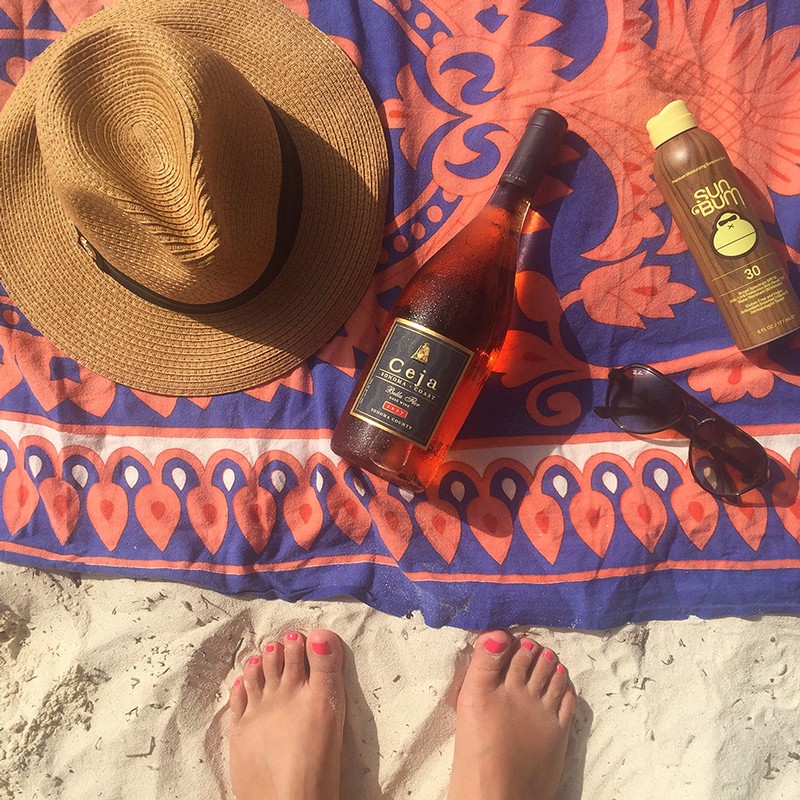 Introducing our 2017 Bella Flor Rosé of Syrah. Step into summertime while sipping on our crisp, refreshing + elegant rosé! I just got back from my bachelorette in Playa Del Carmen and this rosé was made for the beach, porch sipping, poolside enjoyment AND pairs perfectly with seafood/spicy dishes. Yes, please!
Available for purchase now! Buy through our website or in our Sonoma wine tasting room!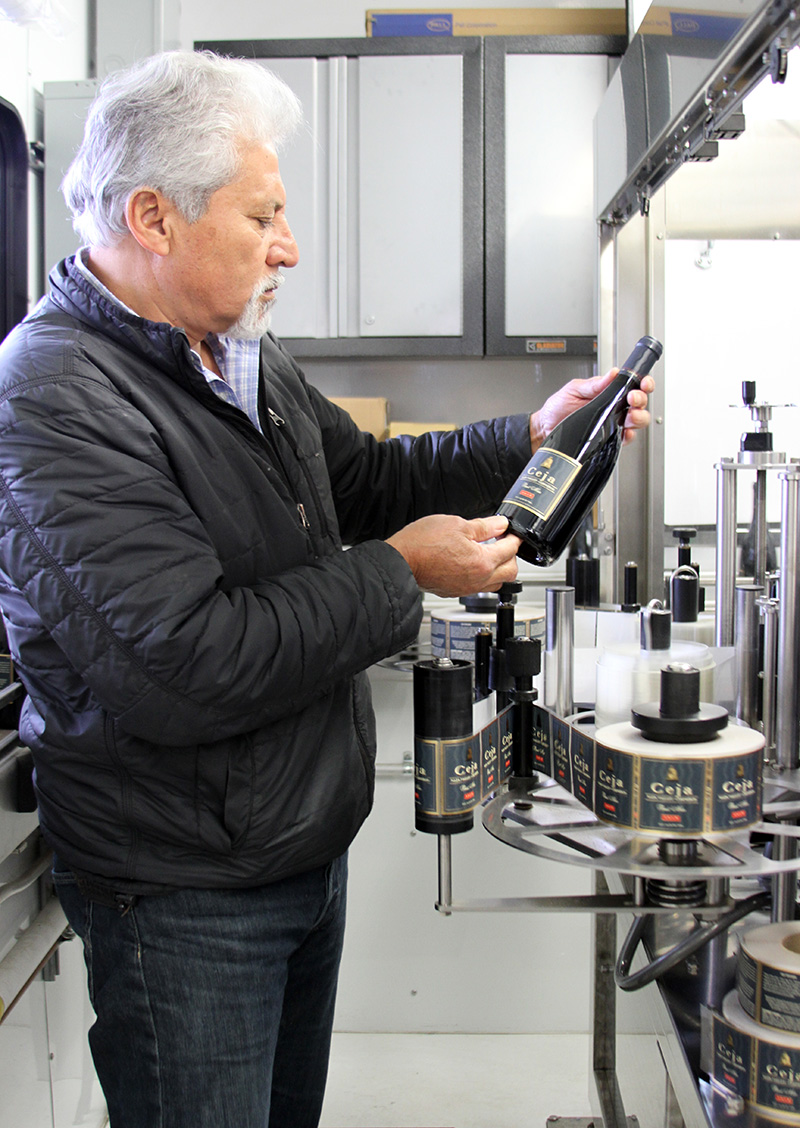 Exciting week! We bottled a variety of Ceja wines and are delighted to share with you these balanced, approachable and food friendly new vintages. Take a peek behind the scenes and what goes into bottling. Each wine was perfectly handcrafted by our winemaking team, Armando and Belen Ceja. Stay tuned for each new wine release over the next few months. Salud!
Coming Soon | New Wine Releases
2016 Reserva Carneros Chardonnay
2016 Vino de Casa White Blend (Arneis & Chardonnay blend)
2017 Bella Flor Rosé
2016 Carneros Pinot Noir
2016 Sonoma Coast Pinot Noir
P.S. Which one are you excited to try?!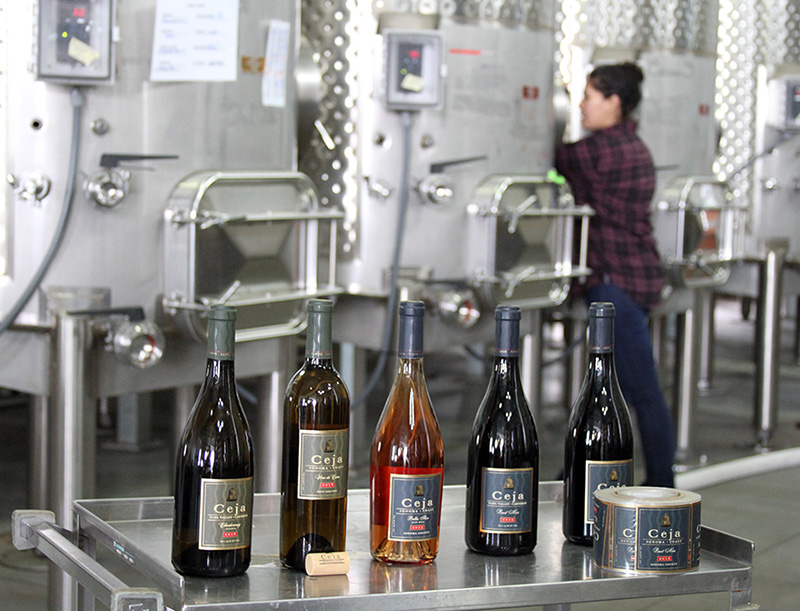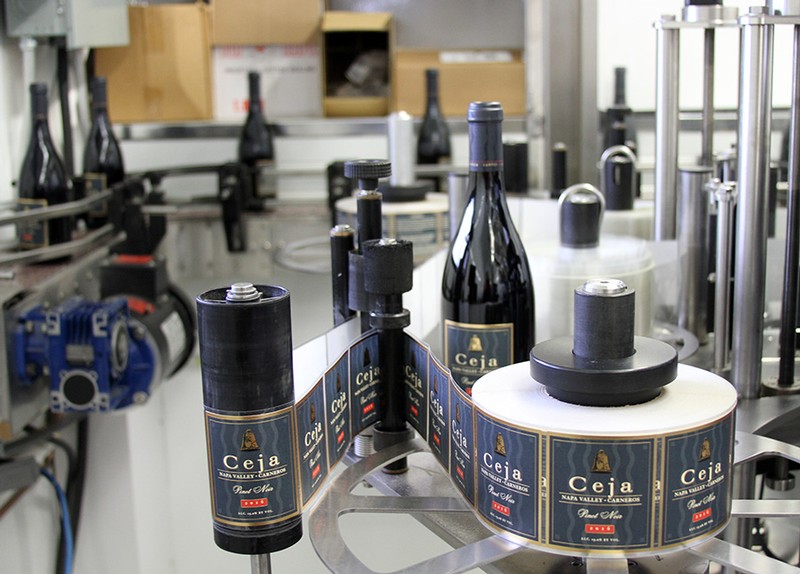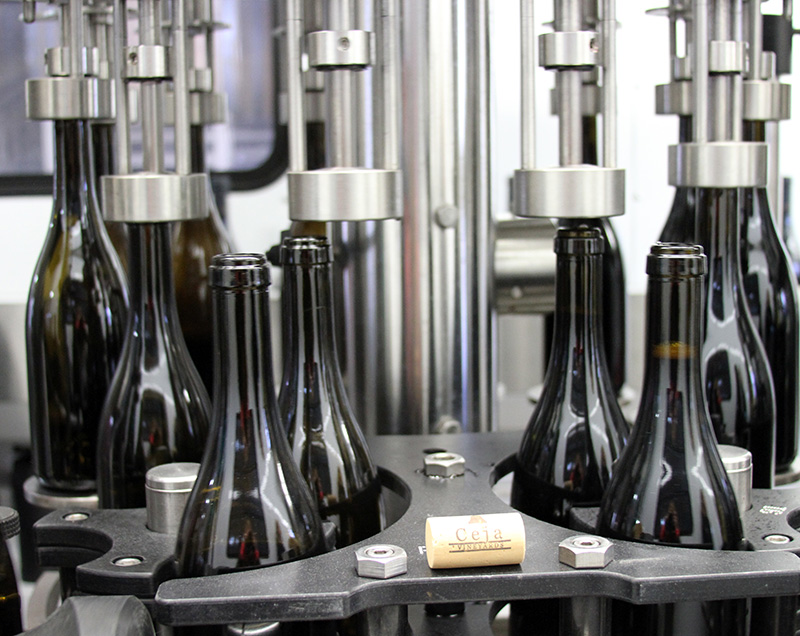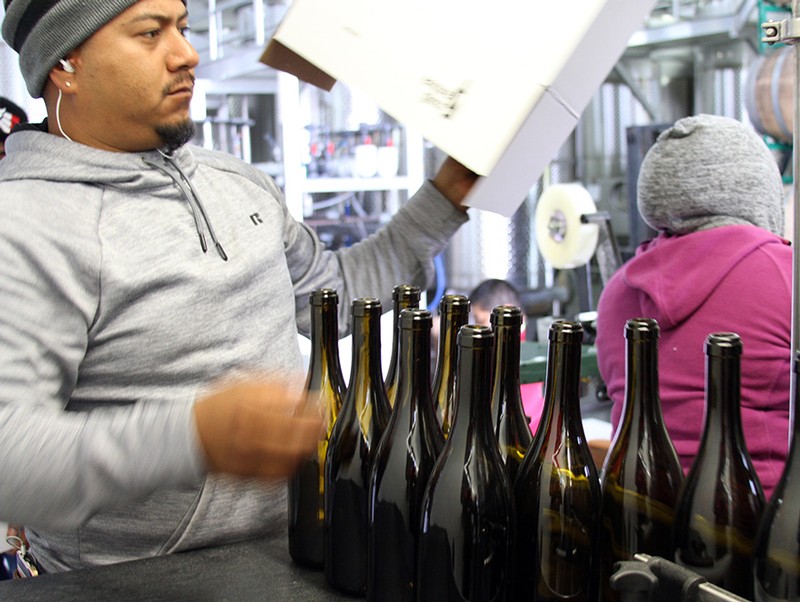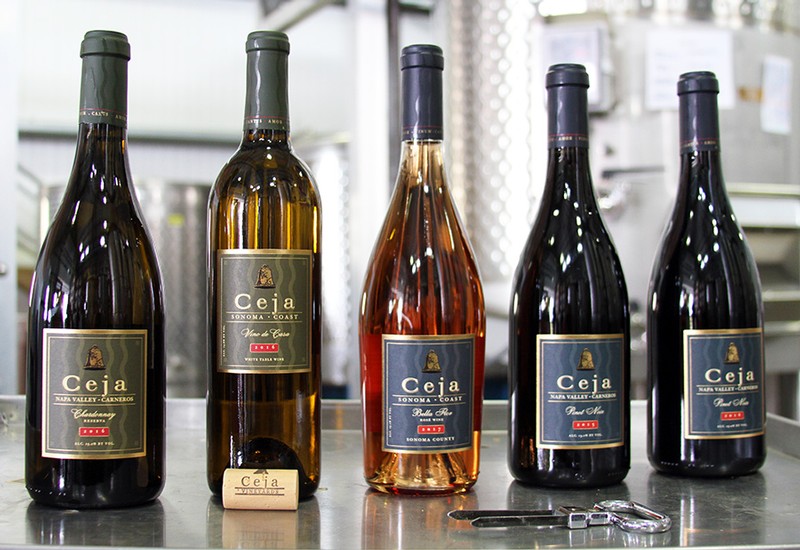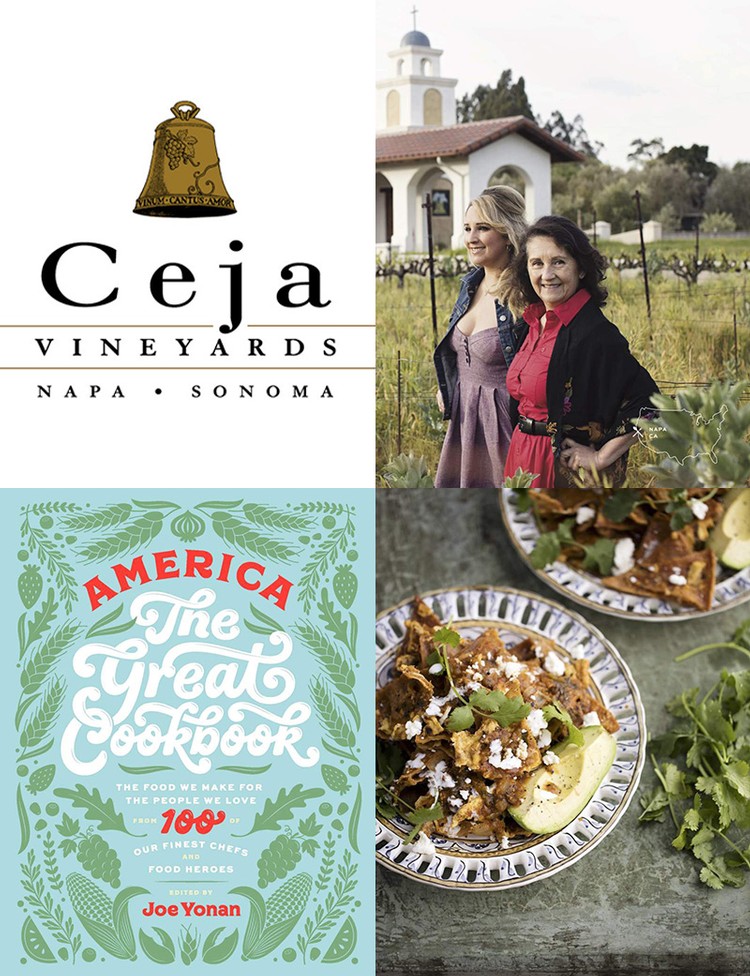 America The Great Cookbook | Holiday Gift Idea!
We are honored to be included in it! What is American food? America The Great Cookbook's editor Joe Yonan of the Washington Post says, "American food is native food, and it is immigrant food." Please read Diane Peterson's wonderful write-up on the Press Democrat highlighting Amelia Ceja's Chilaquiles and Coconut Oatmeal recipes. Recipe book raises funds for the Share Our Strength's No Kid Hungry campaign. It's the ideal gift paired with Ceja wine for all foodies and winos this holiday season!
1). Read Press Democrat Article
2). Buy America The Great Cookbook on Amazon
For your holiday needs, we invite you to share the love with a gift of Ceja Vineyards estate grown wines – they make every occasion memorable. Purchase online today! With warmest wishes for the holiday season and gratitude for your support throughout the year.
Happy Holidays!

Celebrate the fall season and join Dalia Ceja and NG: Next Generation in Wine for a Sunday funday wine tasting event in San Francisco!
Sunday, Nov. 12th, 2017
Presidio Golf Course at the Club Lounge
300 Finley Rd, San Francisco, CA 94129
2:00 p.m. - 5:00 p.m.
Meet and greet eleven next generation Napa Valley wineries and enjoy 33 wines while sampling tantalizing bites from the Club Lounge. What's more, you will have the opportunity to purchase the wines onsite -- perfect for stocking your cellars or for holiday gifts.
-$50 for WC members & Fans | Promo Code: CEJAWC
-$55 regular pre-sale until October 27th
-$65 at the door
Gather your friends and family for this fabulous event. We can't wait to see you all there!