Join Ceja Vineyards and travel on the melodious Danube through four European countries experiencing some of the region's most celebrated wines and sights in Europe's heartland. Savor the flavors of the Wachau Valley with delightfully nuanced Rieslings and Grüner Veltliners. Enliven your palatte with apricots and sweets in Dürnstein, goulash in Budapest, Bratwurst in Regensburg and pretzels in Bavaria. And all along the way, be tempted by the sights and sounds which have inspired musicians, poets and artists throughout the centuries. Begin your cruise in Budapest, continuing on to Vienna. Visit the spectacular Benedictine Abbey in Melk and explore charming medieval towns.
NOVEMBER 4 - 11, 2018 | ABOARD THE AMALEA
COUNTRIES: AUSTRIA, GERMANY, HUNGARY
RIVERS: DANUBE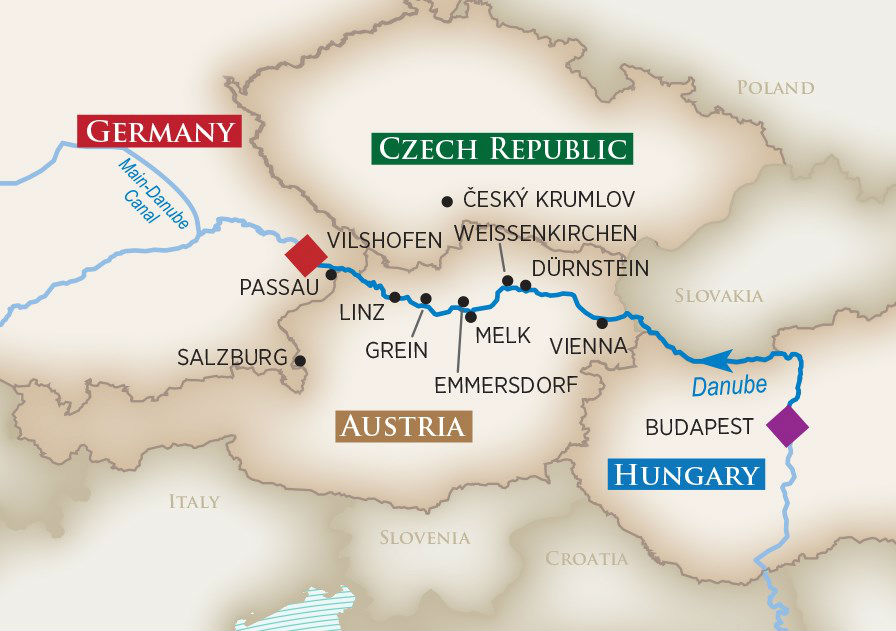 To book this exclusive wine cruise, or for more information contact:
Patty Hoey at AAA Travel
707-252-5619 • patty.hoey@norcal.aaa.com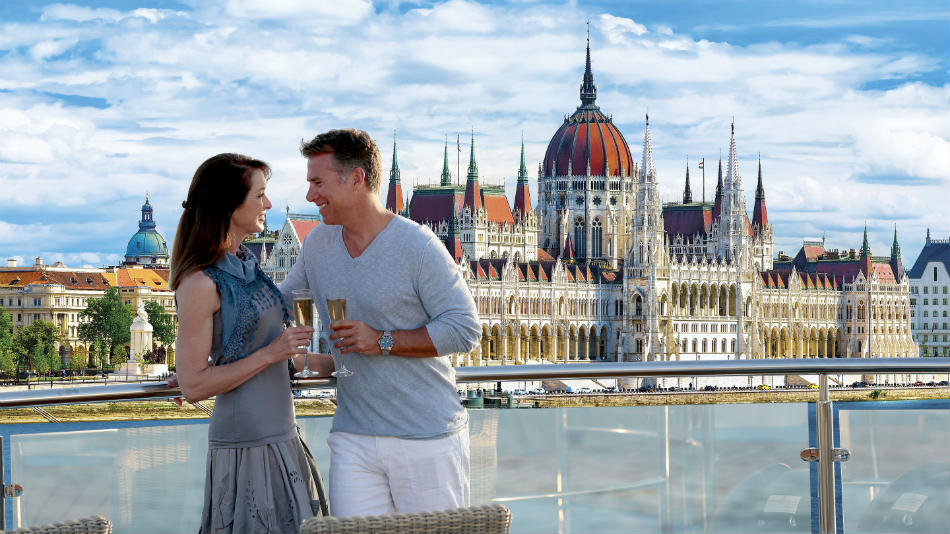 Ceja Vineyards is Heading to Alaska
7-Night Inside Passage Cruise to Alaska Aboard Celebrity Solstice
Sailing from Seattle, Washington on June 16, 2017
Ports include: Ketchikan, Tracy Arm Fjord, Juneau, Skagway, Victoria, British Columbia
Veranda cabins from: $1,994*
Price Includes complimentary Classic Beverage Package, including wine by the glass, spirits and non-alcoholic beverages valued at $454 per person.
Enjoy these private Ceja Vineyards events with Amelia Ceja:
• Welcome aboard wine reception
• Exclusive wine pairing luncheon with Amelia Ceja in Tuscan Grille
• Private Sommelier tour of the two-story glass wine tower
• Behind-the-scenes tour of Celebrity's culinary operations
• 1 hour wine tasting featuring wines from Ceja Vineyards
• 1 hour cooking demonstration paired with Ceja wine
• Farewell cocktail and Salsa Fiesta with DJ
To book this exclusive wine cruise, or for more information contact:
Patty Hoey at AAA Travel
707-252-5619 • Patty.Hoey@goAAA.com

Check out this amazing AJ+ video featuring our favorite Pozole recipe narrated by Amelia Ceja in a new series titled American Thanksgiving! What's on your dinner table this Thanksgiving?
American Thanksgiving With Pozole

American Thanksgiving tables are as diverse as America's people. Amelia Moran Ceja of Ceja Vineyards shares with us why Pozole makes it onto her table every year:

Posted by AJ+ on Monday, November 23, 2015

Lights.... Camera.... Action!
Go behind the scenes with the dynamic mother-daughter duo of Ceja Vineyards. Meet Dalia and Amelia Ceja as they share their passions of wine and food. Learn how to make Salmon Ceviche paired with Ceja Vineyards estate Pinot Noir and Chardonnay.
P.S. Click HERE to watch more food and wine pairing videos from the Ceja ladies!

Using the base pesto sauce she made in Part 1, Dalia Ceja creates three delectable dishes: sun-dried tomato and a bow-tie spicy cilantro pasta and Parmesan bruschetta. Dalia then pairs these tasty treats with Ceja Vineyards' Carneros Pinot Noir.

Dalia Ceja prepares homemade pesto in this episode. The flavors are savory and tangy. Ceja Vineyards Vino de Casa Red Blend is called upon to liven things up!

Beans and wine you ask? Well, here at Ceja we get down and grub on the nontraditional food and wine pairings…and why not? Growing up in a Mexican household, beans, tortillas and rice have been a staple of ours since I can remember. They have also played a stereotypical role in American culture that have downgraded the authenticity of beans giving them a bastardized symbol of a poor mans Tex-Mex meal. I happen to think otherwise.
I have been cooking alongside my mom since I was a little girl. I remember standing on a stool next to the kitchen counter using both hands to stir the pot of arroz con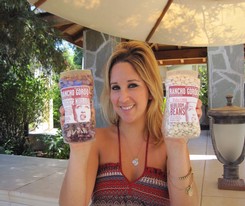 leche or Mexican hot chocolate, as tantalizing smells of cinnamon and sweetness infiltrated our kitchen. From that moment on I knew that food would always play an integral role in my life where wine would slowly make its grand entrance down the road.
However, given that I come from a huge extended family, fiestas and gatherings were always a prominent excuse to bring the goods to the table: homemade tamales, chiles rellenos, sopes, enchiladas, salsas, flan and so much more. Funny enough, there was as much food on the table as there was wine. Yep, more wine than beer or margaritas.
Now, when it comes to pairing wine with Mexican food, the most important rule to remember is to just drink and eat what you like! Although this rings true for many of us, there are some Mexican dishes that just plain taste better with certain wines. Here are some of my foolproof combinations that I absolutely love (all dishes are available under the recipes tab on our website).
*Mole Negro de Oaxaca paired with Ceja Syrah
*Salmon Ceviche paired with Ceja Pinot Noir
*Camarones a la Dalia paired with Ceja Chardonnay
Stay tuned for weekly mouthwatering recipes that will leave you begging for more…
¡Ole!
Dalia Ceja

Amelia Ceja pairs four of her favorite cheeses from around the world with wines from Ceja Vineyards. Humbolt Fog, Petit Basque, Mimolette and Cambozola take center stage!

Paella is a Valencian rice dish that originated in its modern form in the mid-19th century near lake Albufera, a lagoon in Valencia, on the east coast of Spain. Many non-Spaniards view paella as Spain's national dish, but most Spaniards consider it to be a regional Valencian dish. Valencians, in turn, regard paella as one of their identifying symbols. In this video Amelia Ceja prepares Paella Mixta, a free-style combination of meat, seafood, vegetables and beans.

It's pizza time folks! Dalia Ceja, Sales & Marketing Manager at Ceja Vineyards shares one of her favorite pizza incarnations made with fresh and zesty ingredients. Paired with Ceja Vineyards Vino de Casa Red Blend, this delectable dish will have you singing "Mozzarella!"