Mission San Francisco Solano has a controversial past that includes grape growing and winemaking. Dalia Ceja highlights the emergence of this landmark.
Mission San Francisco Solano was the 21st, last and northernmost mission in Alta California. It was the only mission built in Alta California after Mexico gained independence from Spain.
The Mission was successful given its short eleven year life but was smaller in number of converts and with lower productivity and diversity of industries than the older California missions.
The mission building is now part of the Sonoma State Historic Park and is located in the city of Sonoma, California.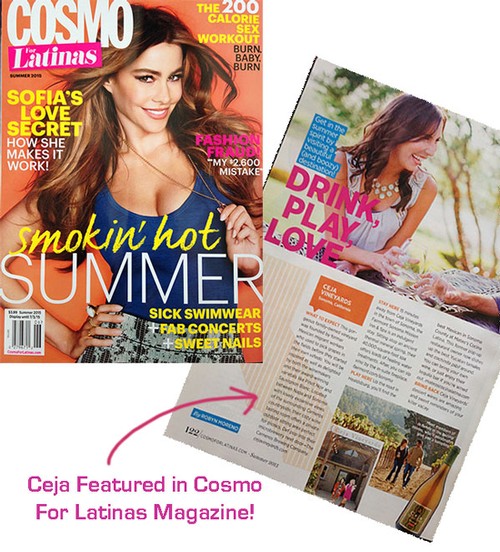 Two Words: Latinas Rock.
We are over the moon to be featured in Cosmo for Latinas Magazine summer issue featuring Ceja as their top summer wine tasting destination in Sonoma!

"This gorgeous family-owned vineyard was founded by former Mexican migrant workers who used to pick grapes in the fields before they started their own vinedo. You will be inspired as well as delighted by both the winemakers and their award winning varietals like Pinot Noir and Sauvignon Blanc..."

The May/June issue with Sofia Vergara is on stands now - pick up a copy today!
Besos,
Dalia x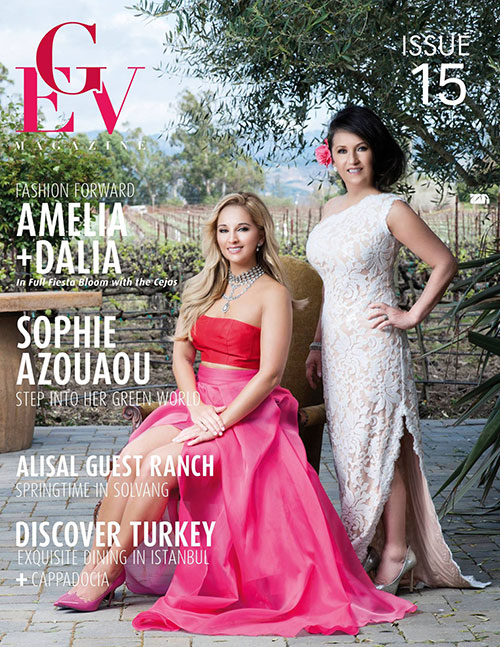 HOT OFF THE DIGITAL PRESS!
Please check out GEV Magazine's spring fashion cover featuring my mom and me for their first mother-daughter editorial. In this feature, read about Ceja Vineyards excitement around the combination of wine, women, food, fashion and fiestas. I would like to send a big shout out and thank you to the entire Gastronomique En Vogue Magazine team + Glam squad for bringing their vision to life. Please share with your family and friends!
Read full cover story HERE!
Besos,
Dalia


Update on the 2011 Harvest from the Napa Valley Vintners, featuring our very own Armando Ceja! Very informative and beautiful video. Enjoy!
The Napa Valley Vintners is the non-profit trade association responsible for promoting and protecting the Napa Valley appellation as the premier winegrowing region.

Footage of the Ceja vineyard crew hard at work picking Chardonnay in the Carneros district of Napa for Ceja Vineyards' 2010 vintage.

Bay Area photographer Lianne Milton was gracious enough to allow us to post some photos she had taken from a nighttime harvest shot in October of 2009. Please enjoy!

Night Harvest - Images by Lianne Milton

Join Armando Ceja, wine-maker and grape grower for Ceja Vineyards, in the cellar as he tastes our yet-to-be-released 2010 Ceja Vineyards Napa Carneros Chardonnay.

In the early morning hours, winegrower and wine-maker Armando Ceja, takes a look back and reflects upon the latest growing season. Harvest is in full force in the background! Get ready for our 2010 Chardonnay!

As the summer weather warms up, grape grower and winemaker Armando Ceja talks about the progress of our Carneros chardonnay vineyard.

Bells, the rivers of knowledge, Latin words - Amelia Ceja talks about the history of the Ceja Vineyards' wine label.