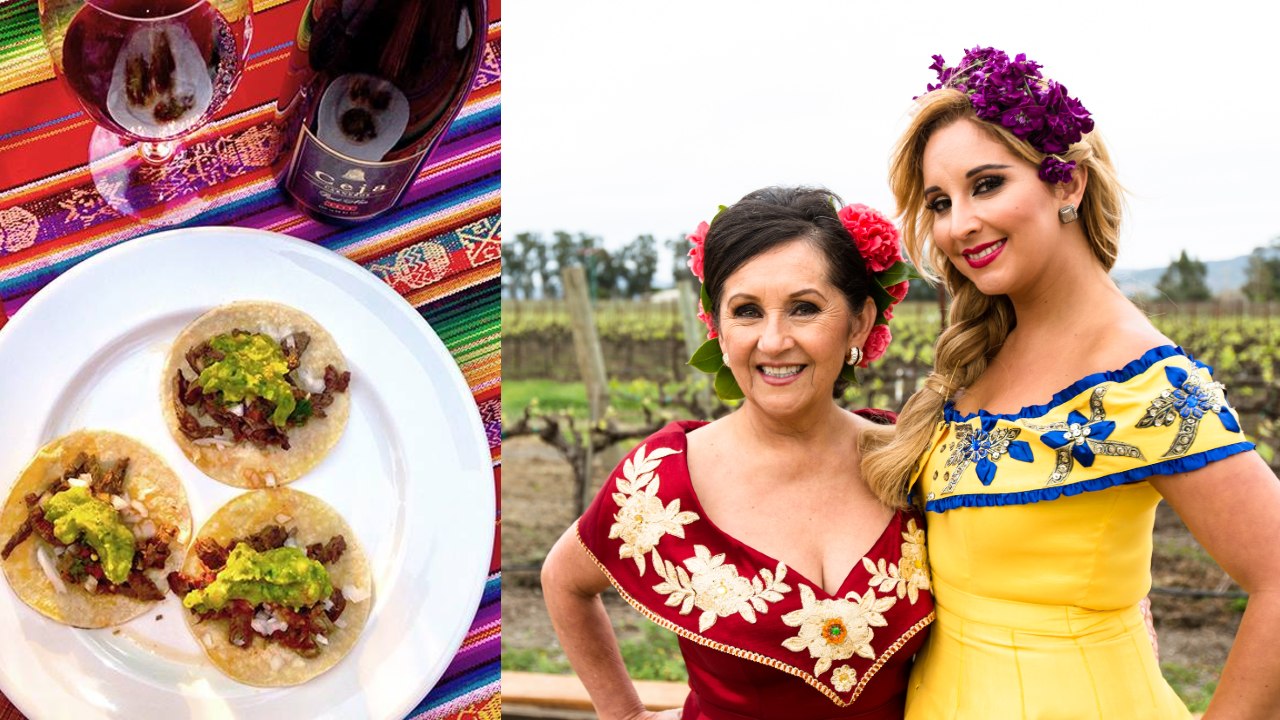 Dear Friends,
We're proud to announce Taco Tuesdays, Vino y Más with Amelia & Dalia Ceja streaming on Facebook Live every Tuesday at 7:00 p.m. PST.
Join Amelia and Dalia this Tuesday, April 7th for the official inaugural live stream.
This dynamic duo's dedication to ease, healthfulness, and—above all else—flavor should win a permanent place in the hearts of home cooks. They'll discuss classic and contemporary dishes, fun wine pairings and give snippets of their down-home family life.
The first delicious recipe that will be showcased is Amelia's Tacos de Camarones con Salsa de Mango (Savory Shrimp Tacos with Mango Salsa) paired with our zesty Sauvignon Blanc and opulent Chardonnay so be sure to tune in this coming Tuesday, April 7th at 7:00 p.m.
If you aren't already a facebook follower, now is a great time to link up and stay connected. Please also share this blog post with your family and friends.

Come hungry and thirsty amigos.
-Team Ceja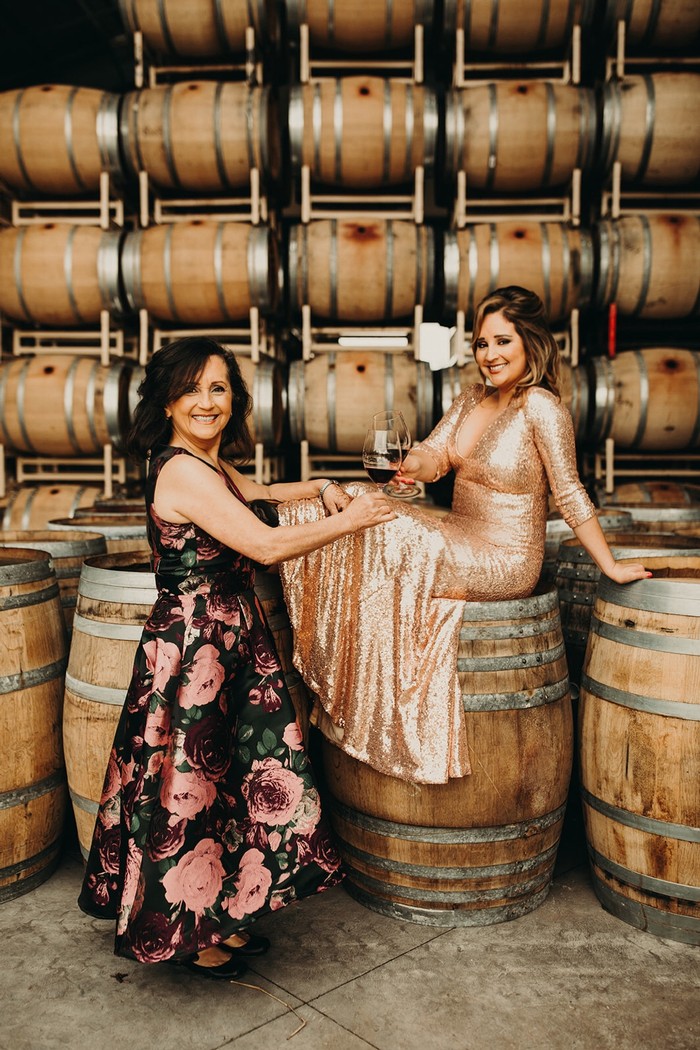 Image via Grace Gatto Photography
Tune into Latinas: From The Block To The Boardroom Podcast for your dose of inspiration and creativity featuring Amelia and Dalia Ceja. You will have the opportunity to hear us chat candidly about what happens behind the scenes at Ceja Vineyards. We cover topics with host, Theresa Gonzales, about empowering women, favorite food + wine pairings and how education has played a major role in inspiring us to build a brand. Please tune in and share!
Listen to podcast. Enjoy and happy "Thirsty Thursday" amigos!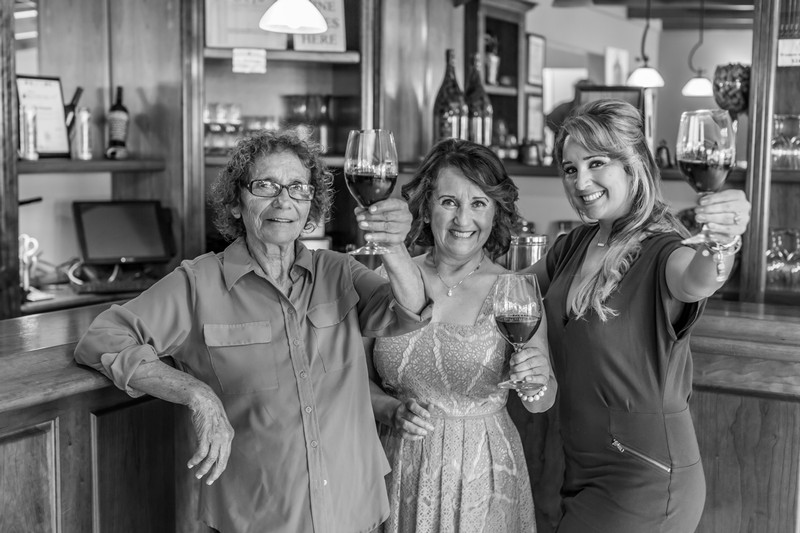 Purpose fuels passion. The world needs more women storytellers, dreamers, change makers and action takers. There is no force more powerful or beautiful than women supporting each other.
Three generations of Ceja women coming together to empower the next generation. We all move forward when we recognize how resilient, supportive, empowering & passionate the women around us are. Today and everyday we celebrate women around the world!
#internationalwomensday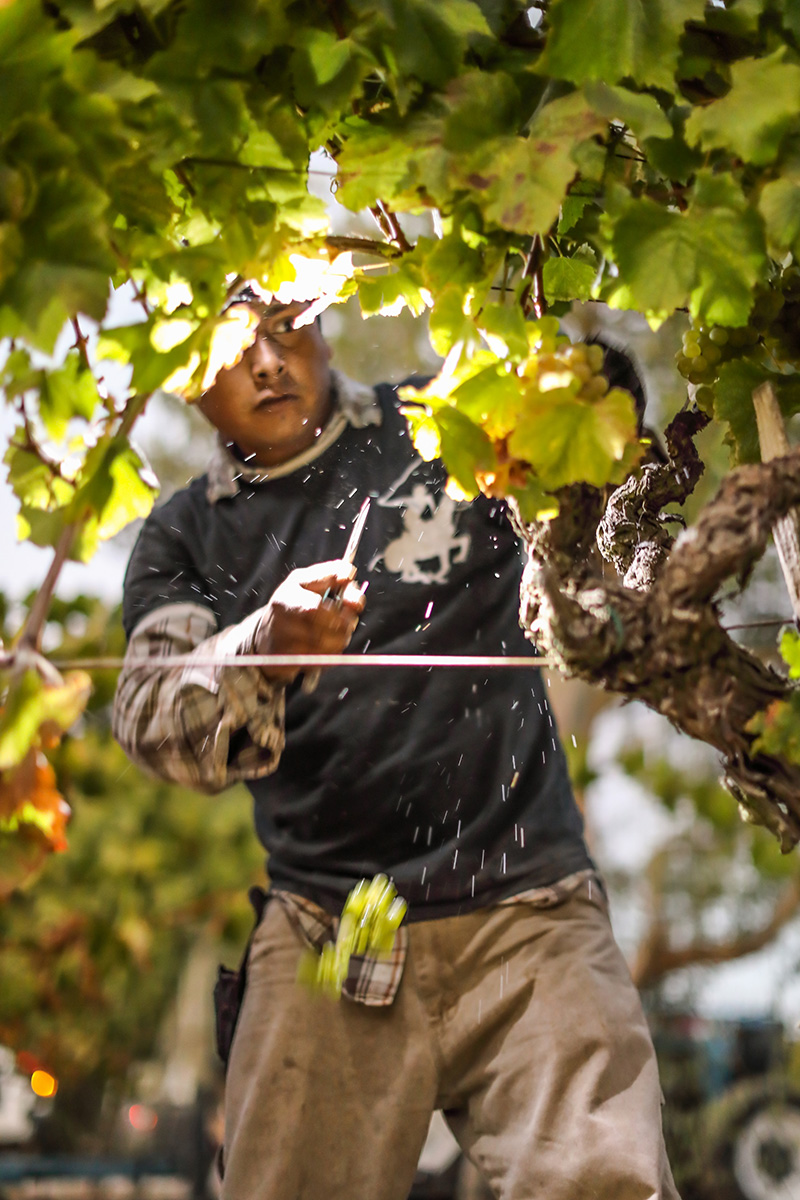 Over the past few decades, night harvesting has been embraced as the best way to harvest wine grapes. Many of the finest wineries in the world practice this method, including Ceja Vineyards! Here are a few reasons why we've decided to take on this method:

BETTER WORKING CONDITIONS FOR THE VINEYARD CREW
Let's be real, picking grapes by hand is back breaking work. All of our grapes are picked strictly by hand, making it extremely hard, meticulous work.

Although the Carneros agricultural zone may get cold at night, the days can be very warm, and our vineyard management crew quickly realized the benefits of not laboring through hot, sunny days. Pickers were able to work faster and more efficiently.

IT PRESERVES THE PURITY OF THE FRUIT
Keeping grapes cold protects the delicate flavors, skins and pulp. Heat can "cook" fruit destroying important acidity and softening pulp so the fruit tastes "flabby." By picking when fruit is chilled, the grapes remain clean and fresh. You can taste the difference in the juice even before it's made into wine.

IT MAXIMIZES WINERY EFFICIENCY
Interestingly, picking the grapes when they're cold saves energy, because they don't have to be mechanically pre-chilled before they're crushed.

IT SHOWCASES BALANCED FRUIT FLAVORS
Cold temperatures keep acidity higher, minimize phenolic extraction of the skins and keep astringency in check. Warmth also changes the sugar composition of grapes, and can promote undesirable wild yeast fermentation. Higher sugar levels lead to the higher alcohols that Ceja avoids. By picking chilled, the resulting wine is fruit-forward but elegantly balanced, showcasing stone fruit nuances and vibrant acidity. Balance is key!

Please enjoy some raw night footage of our Ceja Vineyards harvest during previous years!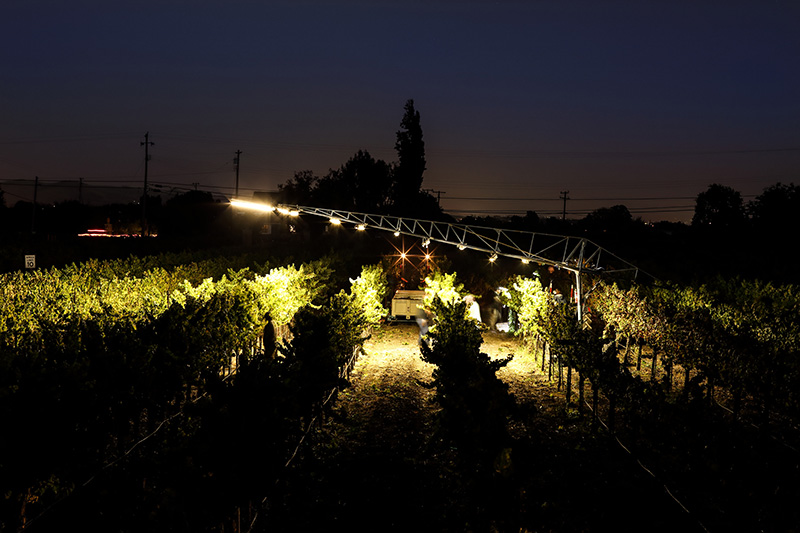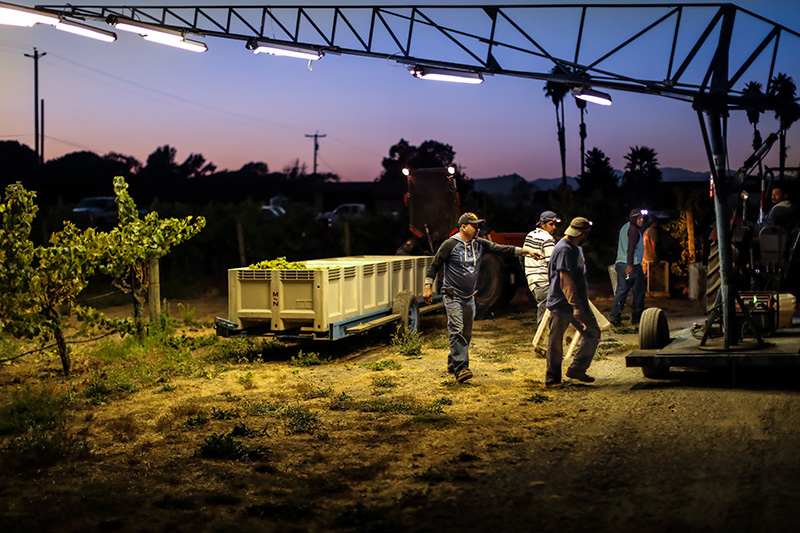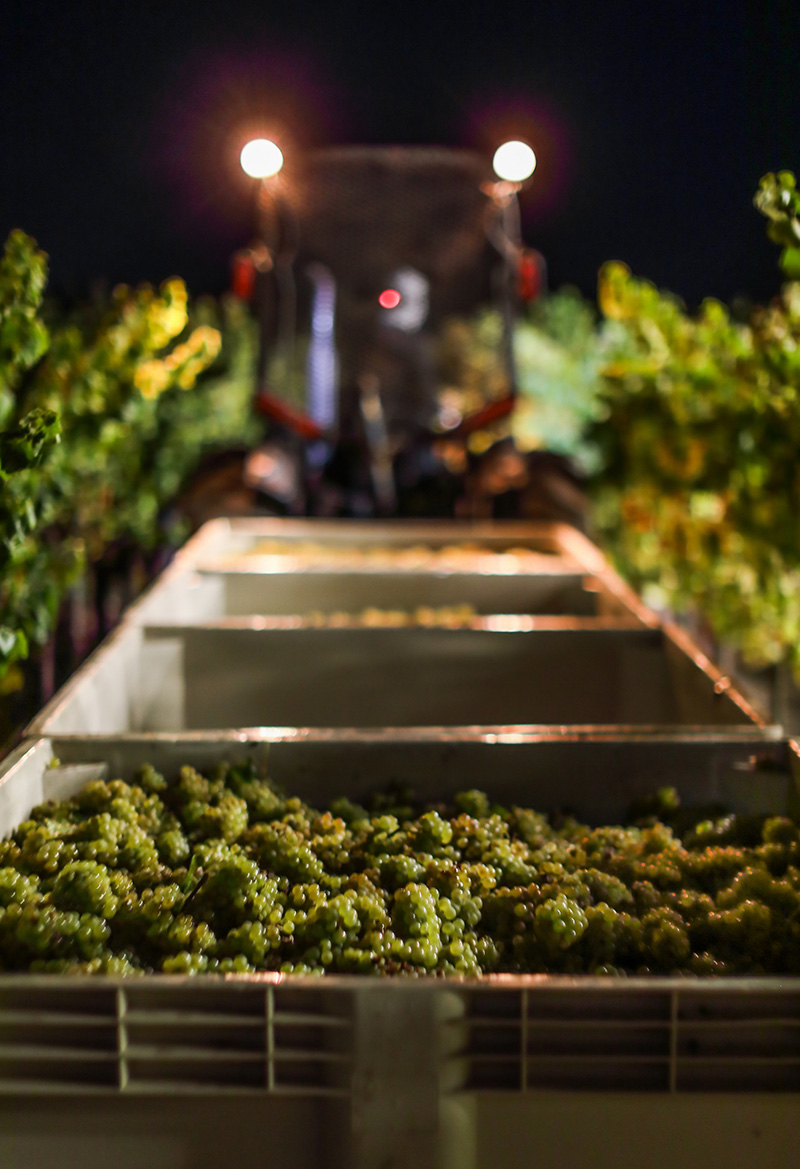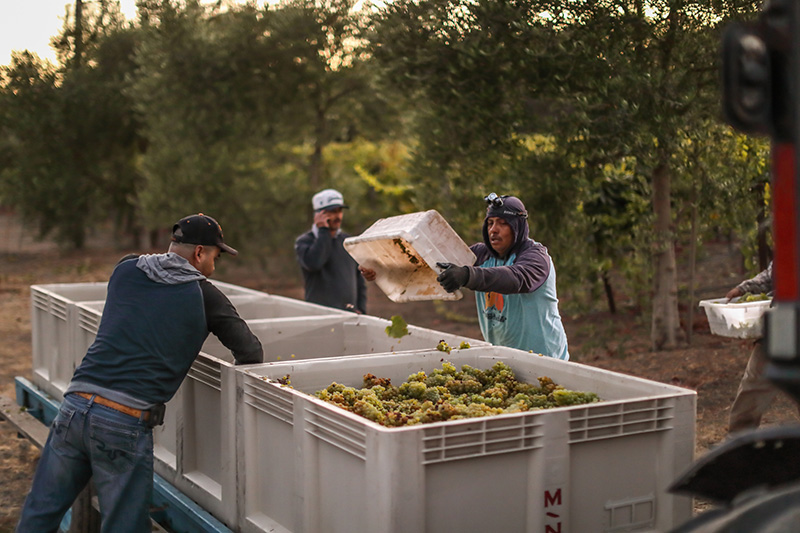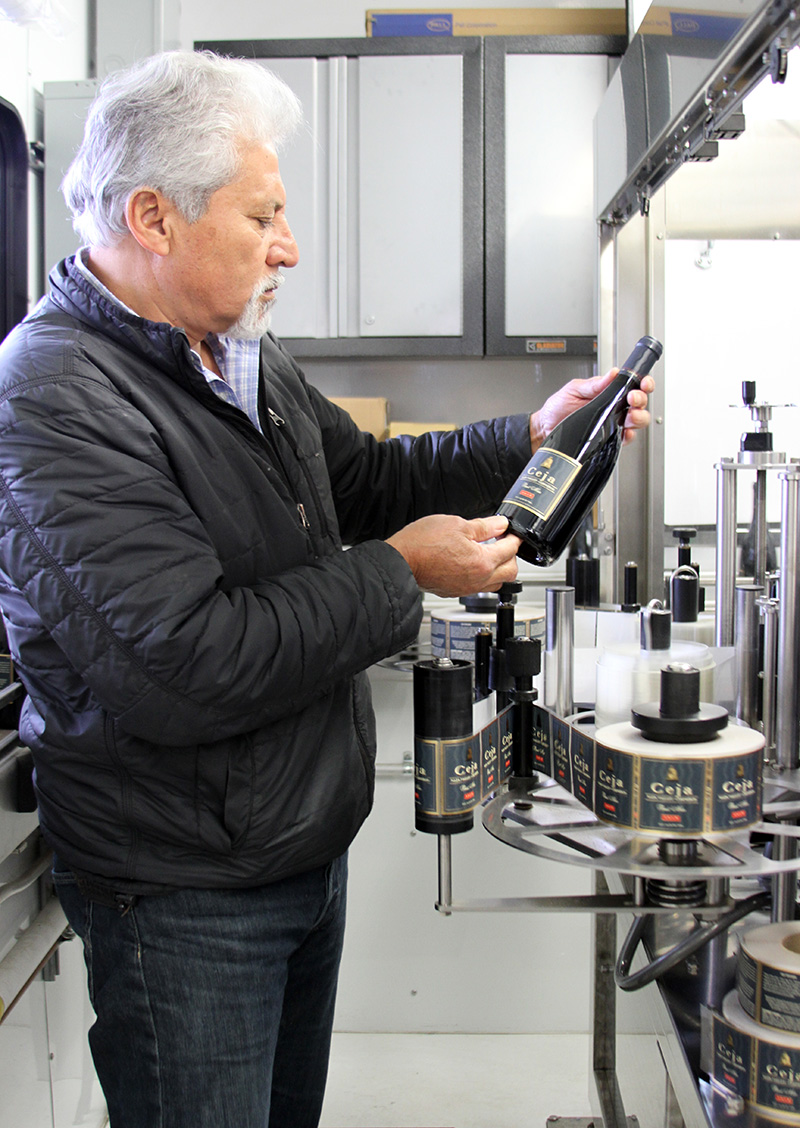 Exciting week! We bottled a variety of Ceja wines and are delighted to share with you these balanced, approachable and food friendly new vintages. Take a peek behind the scenes and what goes into bottling. Each wine was perfectly handcrafted by our winemaking team, Armando and Belen Ceja. Stay tuned for each new wine release over the next few months. Salud!
Coming Soon | New Wine Releases
2016 Reserva Carneros Chardonnay
2016 Vino de Casa White Blend (Arneis & Chardonnay blend)
2017 Bella Flor Rosé
2016 Carneros Pinot Noir
2016 Sonoma Coast Pinot Noir
P.S. Which one are you excited to try?!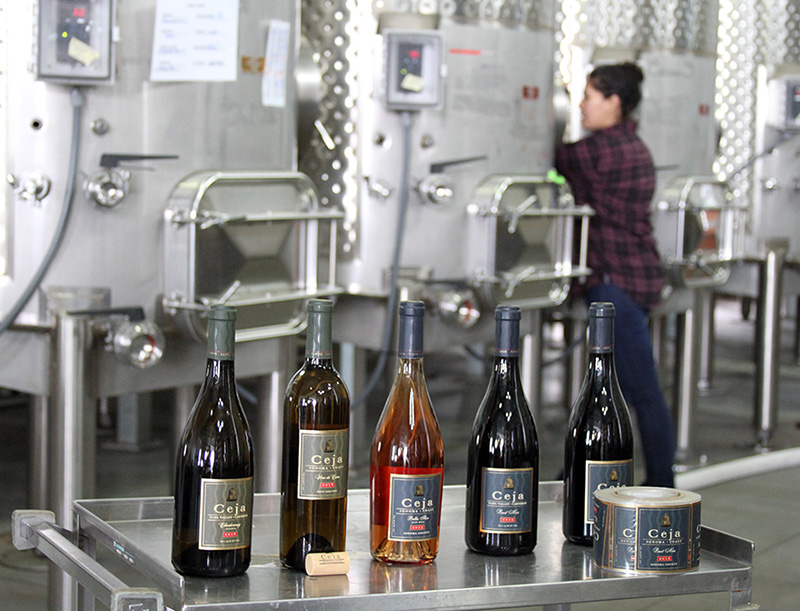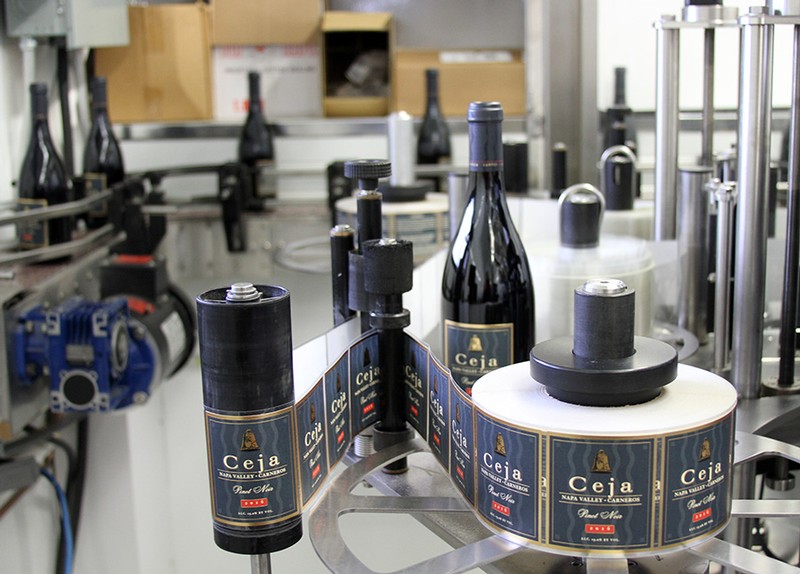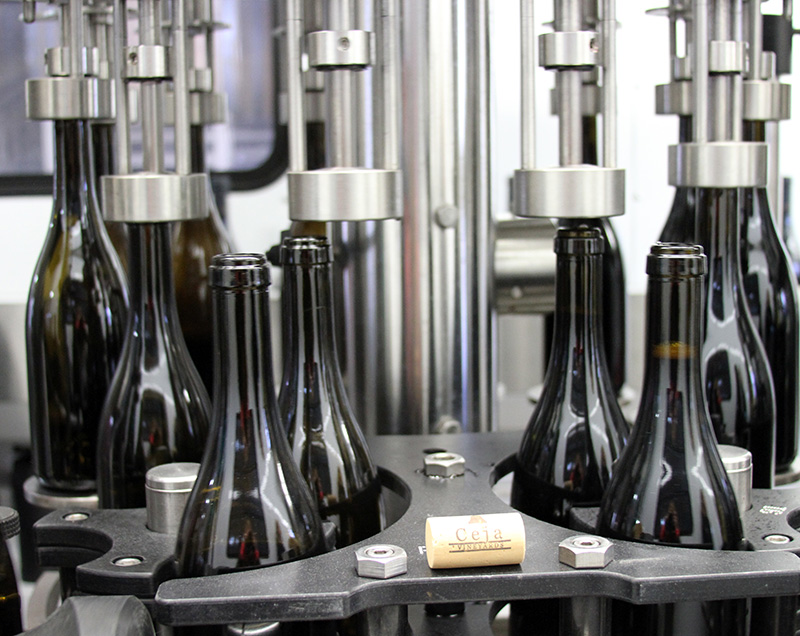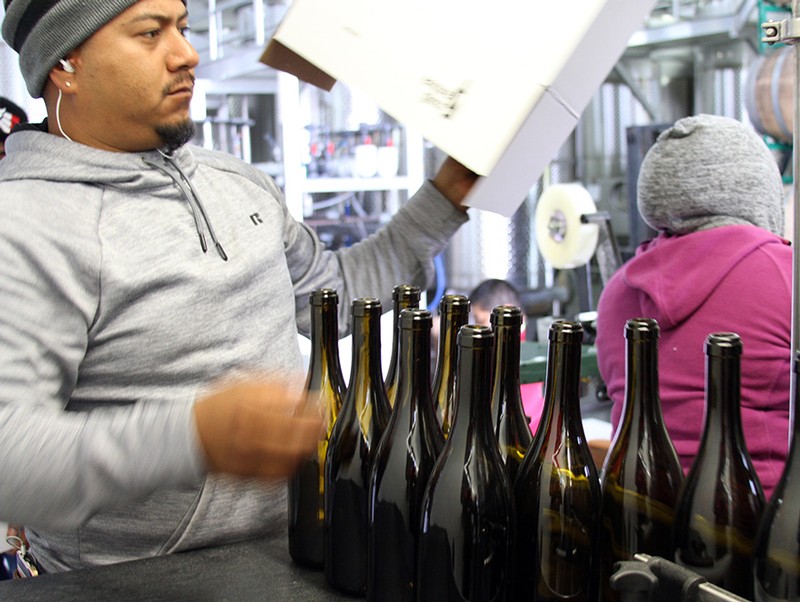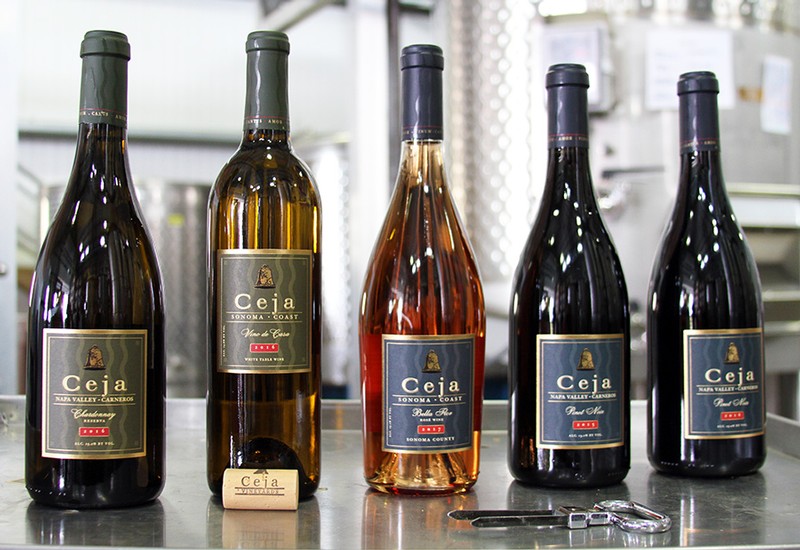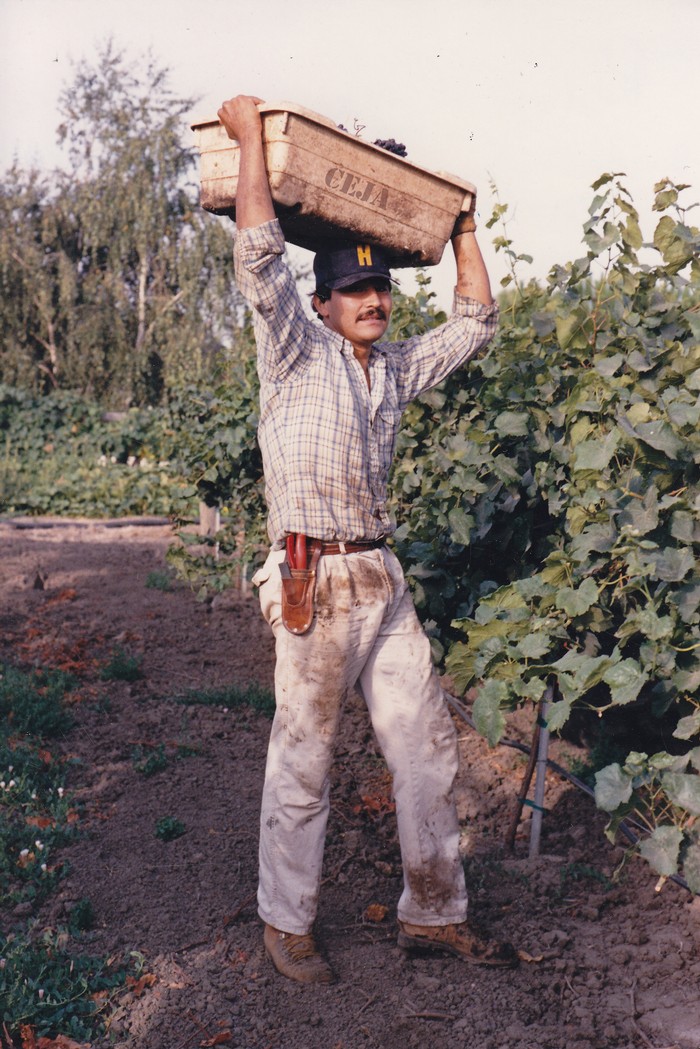 Pedro Ceja harvesting grapes in 1982
Behind The Vines: Meet Pedro Ceja, Founder & Engineer
If there's a way to build it, Pedro Ceja will find it. Coming as he did to the Napa Valley at the age of 12 and working with his father—a bracero—Pedro's heart has always been in Napa's vineyards and the pursuit to leave a legacy of the Ceja familia.
Pedro, who graduated from Napa Valley College in 1977 with a degree in electrical engineering, is a great fan and supporter of the NVC where he studied telecommunications, electronics and radio frequencies is grateful for the education he received. "The NVC gave me the opportunity to secure my future and my existing job as an electrical engineer with Thermo Fisher Scientific, Inc." The company is the world leader in scientific products and services with revenues of $17 billion and approximately 50,000 employees in 50 countries. The company's mission is "to enable our customers to make the world healthier, cleaner and safer."
Pedro knows from his work as an engineer that even the simplest product represents a lot of skill and work. He brings a forward-looking practicality and analytical eye to the family's expanding the Ceja winery plans. "Creating a beach with one grain of sand at a time is a lot of work." As Pedro unfurls the architect's rendering of the new winery building that Pedro designed many times in his mind over the years, there's an understated pride in his explanation of each detail. There's also a sense that this milestone in the life of the family is only the beginning of a long future that Pedro can already see.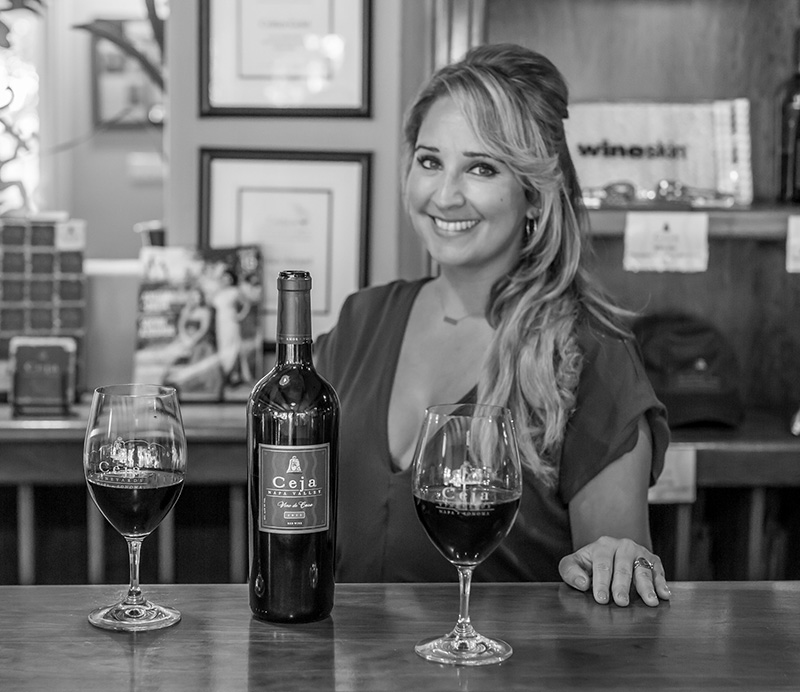 Last week I was honored to share my story with Cru Podcast - Stories from The People Behind the Wine! I had a blast chatting with founder, Chappy Cottrell, about my career, passion projects, family story and much, much more!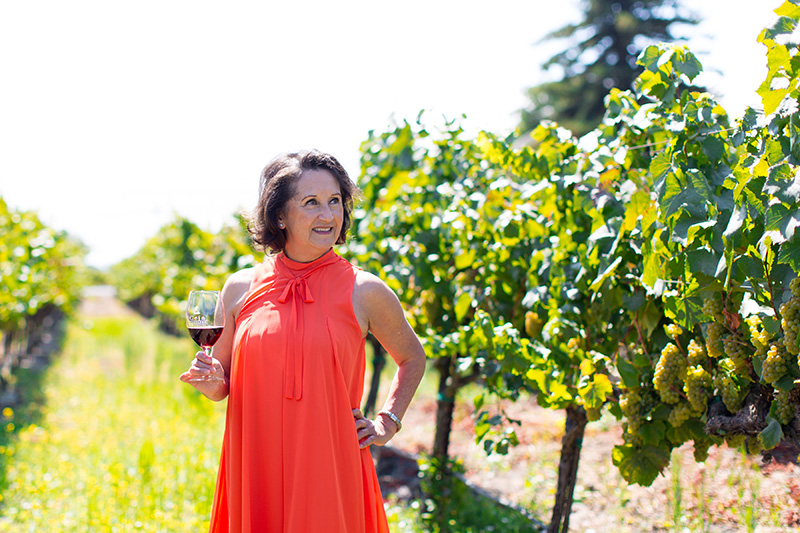 Behind the Vines: Meet Amelia Morán Ceja, President & Founder
Her philosophy: Amelia Morán Ceja reveals her conviction that the diligent pursuit of a passion is key to success. She notes, "My grandmother told me, whatever you do, if you love it and learn everything you can about it, you will always be successful."
Amelia's love affair with food started in Las Flores, Jalisco, Mexico, where she began cooking on her own at the age of eight in the farm kitchen of a strong maternal grandmother. "Mamá Chepa" taught Amelia to cook with fresh, home grown ingredients. When Amelia joined her father, Felipe Morán, in Rutherford in 1967, Amelia threw herself into her new world. On her first weekend in the Napa Valley, Amelia was in the vineyard, harvesting with a knife that seemed half the size of the petite 12-year old.
Along with her key roles at Ceja Vineyards, some of her other passions include social justice causes and giving back to the community. She's the recipient of the 2016 Dolores Huerta Farmworker Justice Award and she's honored to share her story as the Keynote Speaker at the upcoming MLK Monday Community Celebration. Join her for a community gathering celebrating the life of Dr. Martin Luther King while continuing his legacy through a day of action and compassion.
MLK Monday Community Celebration Event - Everyone is Welcome!
When: Monday, January 16th, 2017
Where: St. John the Baptist Catholic Church
Address: 960 Caymus St, Napa Ca 94559
Time: 7pm
Cost: Free

Photo by Sarah Deragon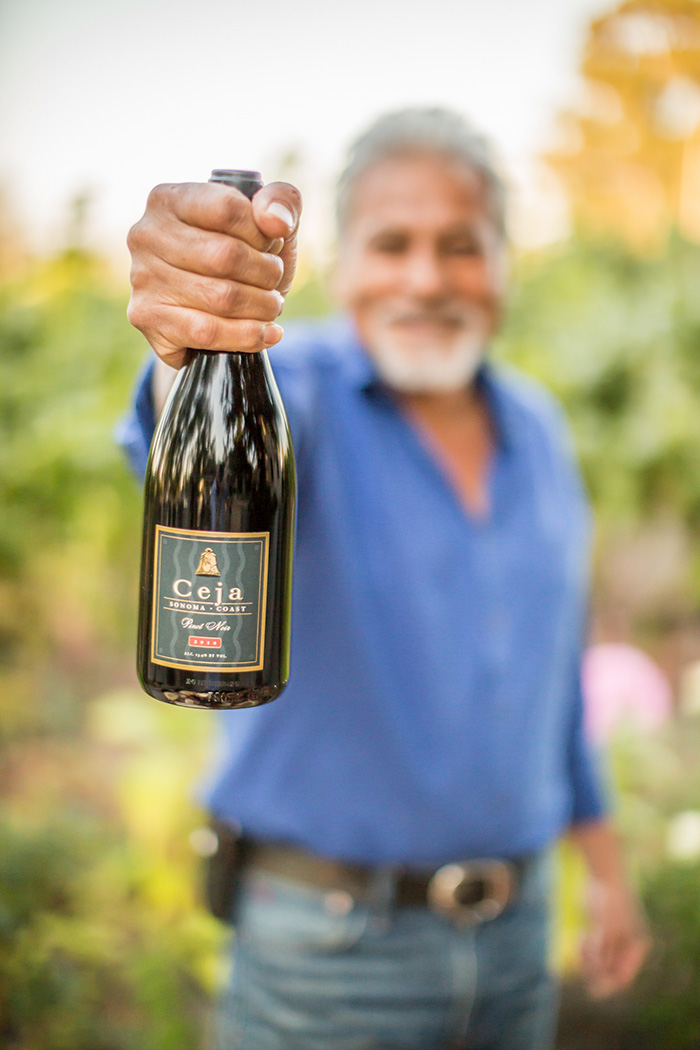 Behind The Vines: Meet Armando Ceja, Winemaker
His philosophy: "Making wine is more like making preserves than jam," he says; he favors preserving bright fruit over highly-extracted flavors and high alcohol because it creates wines that stay balanced, youthful and vibrant.
Armando made his first wine when he was 17 years old. He jumped at the offer of a free lot of Duckhorn Vineyards Cabernet Sauvignon grapes turning it into his first vintage. After earning an associate degree in chemistry, he graduated in 1985 from UC Davis with a BS in Enology. From there, he worked at Kenwood Vineyards in both winemaking and vineyard management before joining the management team at the Christian Brothers winery on Mt. Veeder. His experience as a viticulturist and enologist continued to thrive from there.
Balance and perspective is key for him as a winemaker. "I know my roots," says Armando. "I enjoy being with my crew and I enjoy being with other winemakers. I am who I am. My job is to ensure that the fermentation is going clean and that the things that make good wine are in place. The biggest compliment is when someone says, 'I had a glass of your wine. I really enjoyed it.'

In honor of Hispanic Heritage Month, Amelia and Dalia Ceja were selected to be featured on NBC Latino. We're grateful to our family and friends for the continued support.